The pair have been together for a year and a half, and in the time, they've never shied away from partaking in a little PDA. In September, the prince, 33, and the actress, 36, attended the Invictus Games, where they held hands throughout the events and even kissed at one point.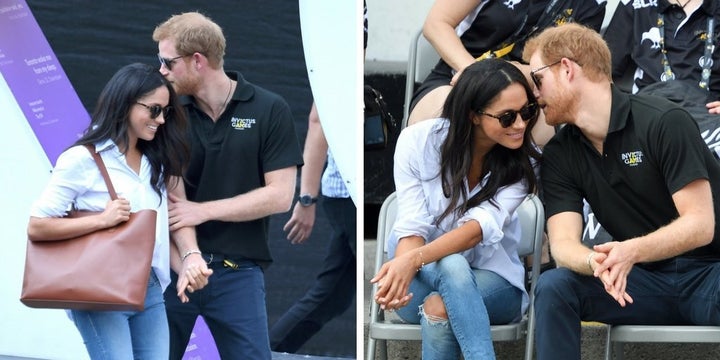 Throughout the busy week, the pair linked arms and rubbed each other's backs ― behavior you almost never see from the prince's elder brother, Prince William, and his wife, the former Kate Middleton.
"As a royal couple, you can see how Meghan and Prince Harry's outgoing personalities, modern outlook and big hearts will be on display when they meet the public," said Myka Meier, a royal etiquette expert and the founder and director of Beaumont Etiquette.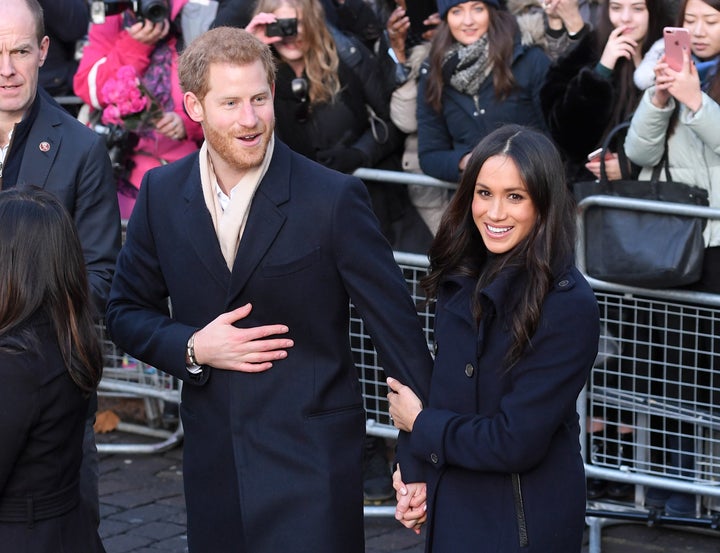 Of course, there's no official protocol that says royals can't show public displays of affection while attending official engagements. But overall, the Duke and Duchess of Cambridge seem to prefer a more reined-in approach than Prince Harry and Markle.
"It is actually simply is a matter of preference for each couple," Meier told HuffPost. "Every royal is clearly trusted to make their own judgment calls to what they think is appropriate."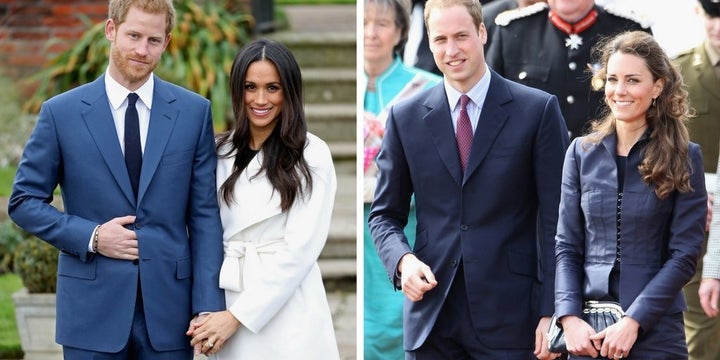 The difference in style may be most notable in the brothers' post-engagement interviews. In Markle and Prince Harry's interview with the BBC last week, the former "Suits" actress cradled her soon-to-be husband's hand while fielding questions about how he popped the question and if they'll have children.
When Prince William announced his engagement to Middleton, his college sweetheart, in 2010, the couple relayed all the romantic details of their proposal to the BBC with their hands placed firmly in their own laps.
(It's worth noting that the couple had been dating for eight years by the time Prince William popped the question. By comparison, Prince Harry's courtship is a bit of a whirlwind.)
Body language expert Traci Brown says the love between the couples is noticeable in both interviews, even if the Duke and Duchess of Cambridge are less prone to making a show of it.
"We see two really different emotion levels with these two interviews," she said. "Harry and Meghan are attached at the hip and totally OK showing affection. With William and Kate, there's tenderness and love, but they clearly don't think it's OK to show real magnetism."
Meier noted that nowadays, we mostly see the Duke and Duchess of Cambridge on official duties. A somber commemoration of a World War I battle or a diplomatic visit to another country requires a bit more decorum than dishing on your proposal details.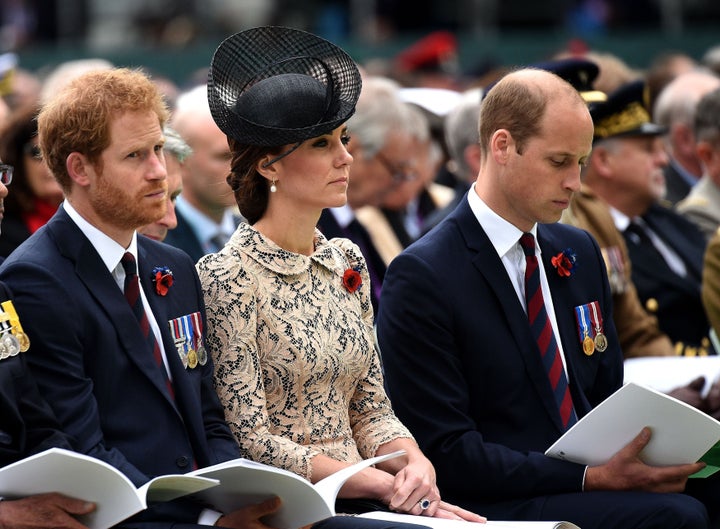 "The nature of the majority of events they attend are very formal," Meier said. "At sporting events and more lighthearted events for instance, as a couple they are very warm and more likely to show affection."
Case in point? This photo of the royal couple getting relatively handsy at a marathon training event for charity earlier this year: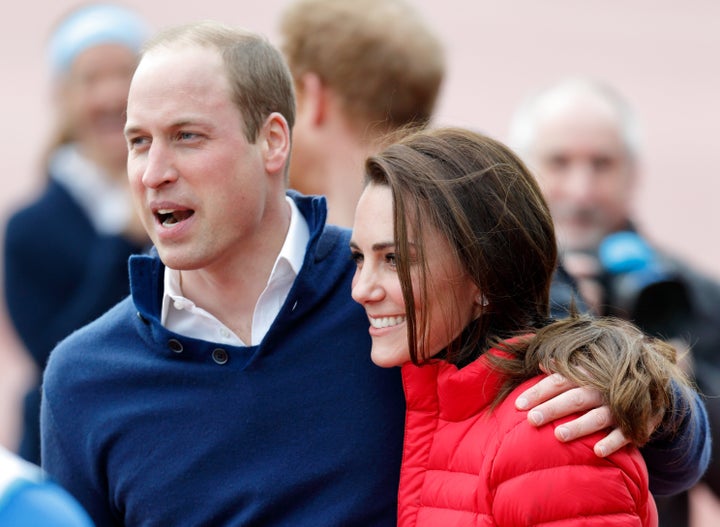 "One day, he'll be the King of England, and the Duke of Cambridge is clearly very sensitive to the honor he has been given," Meier said. "His actions are a sign that he takes his role as a high ranking royal very seriously, which is simply a sign of respect to both the royal family, his country and its citizens."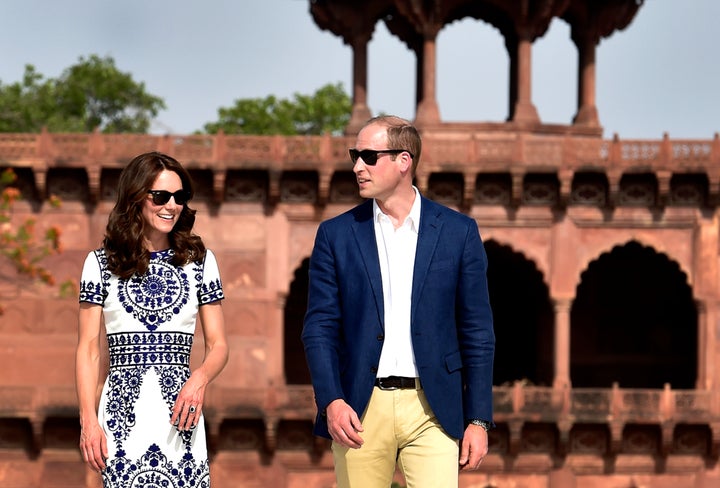 And while there may not be an official rule on hand-holding, there's certainly precedent for keeping it as proper as possible. The current reigning monarch, Queen Elizabeth II, and her husband, Prince Philip, aren't known for showing overt affection in public, even though they've shared 70 years of love and marriage.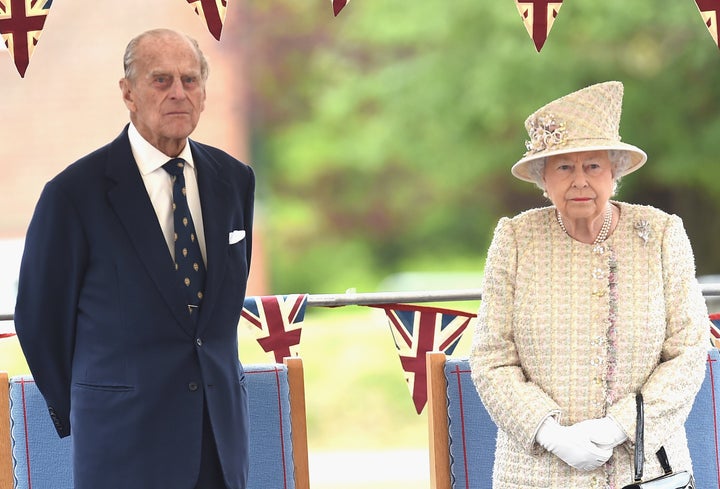 As for his relatively PDA-heavy courtship, it's possible that his fiancée's American ways may be rubbing off on him, Brown said.
"Americans are generally much more outgoing and are OK with showing emotions and are into doing their own thing," she said. "Brits are known to be a little more stuffy, though Harry bucks the trend. Marrying an American seems like a perfect match."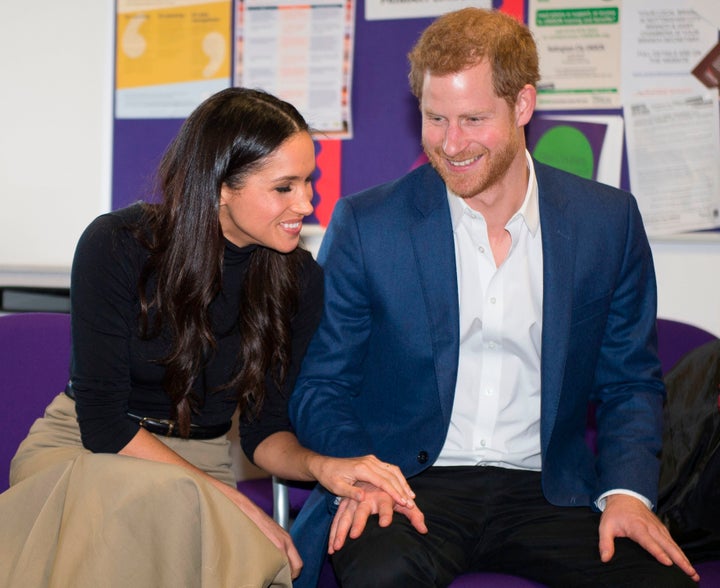 With both brothers, Meier sees the influence of their late mother, Princess Diana. Before her death in 1997, the Princess of Wales was beloved by the public for her warmth and candor in discussing her private struggles, including her divorce and body image issues.
With Prince Harry's displays of affection and Prince William's openness to talking about mental health issues, we may very well be seeing a new era of approachability with the royals.
"Princes William and Harry are so open with the public ― it shows that they were raised that way," Meier said. "More than ever, we are seeing a side of the royal family that is so lovable and open and I think that makes them the perfect royal family representatives to lead future generations."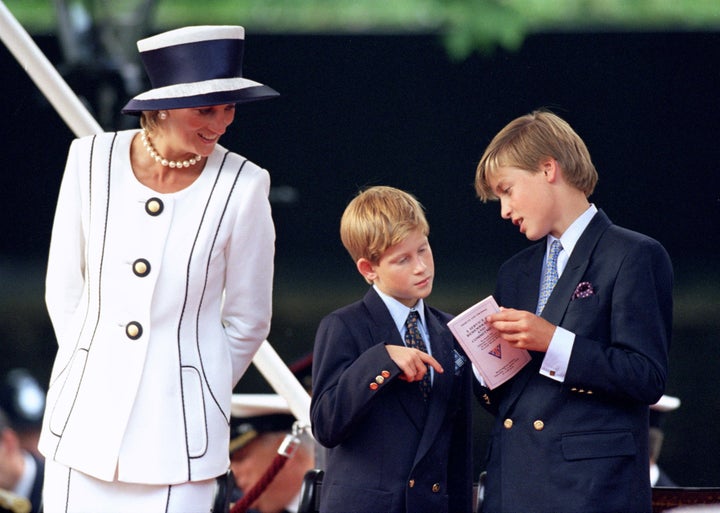 Before You Go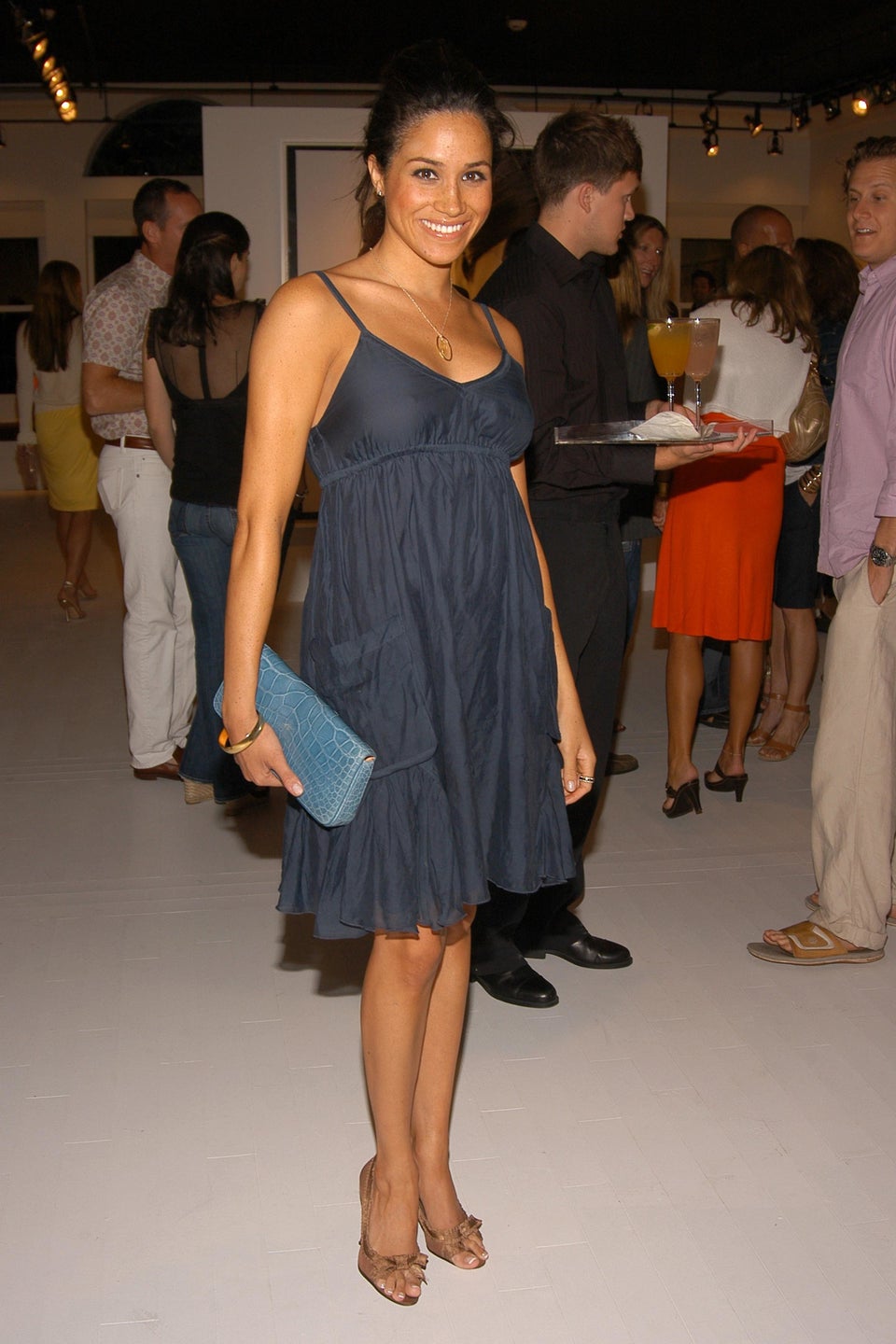 Meghan Markle Style Evolution
Popular in the Community