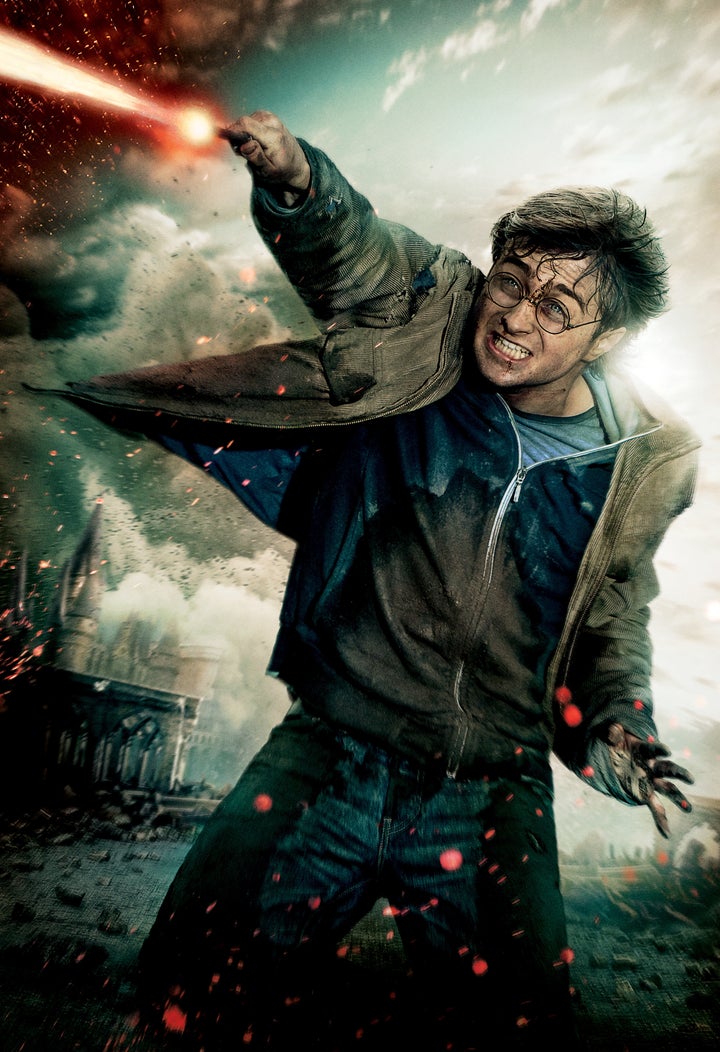 It All Ends Here. But then, the ending also has to have a beginning.
Nine new clips from "Harry Potter and the Deathly Hallows, Part 2," have been released to the anxiously waiting muggles of the internet, whetting their appetite once more for what promises to be an epic, all-out war of a series finale. Get ready for laughs, shrieks and, undoubtedly, tears -- but don't worry, even the most powerful boy wizard himself shed more than his fair share when it was time to say goodbye.
But will this be the end, forever? While JK Rowling is busy at work with Pottermore, and perhaps could write another new tale for Harry and friends in the future, but it'll take a lot of convincing to get Daniel Radcliffe to wear the rounded spectacles once again.
"I think that would be a bit odd. I'd be very skeptical about that. First of all, I don't think that [Rowling] will [write another Potter installment] and second of all, oh, I don't know, the idea of going back to something after 10 or 20 years?" he recently told the Los Angeles Times. "At that point, I will have worked 20 years to establish a career outside of it, and at that point to go back to it would feel a little self-defeating."
Point taken: watch these clips and savor them.
WATCH
:
Popular in the Community