Pottermania endures more than a decade after the final Harry Potter book was released and seven years after the last film hit theaters. The franchise influences many aspects of some people's lives, from weddings to classroom decor ― and baby names.
The Wizarding World has given many names a slight boost, but one name in particular really stands out: Luna.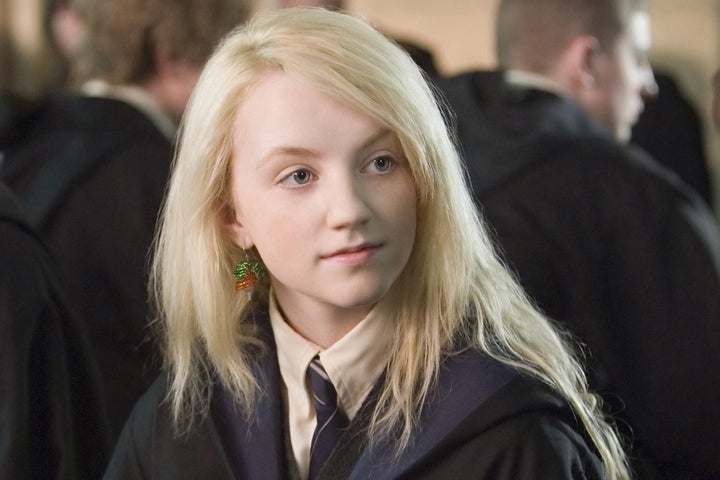 According to the Social Security Administration, 5,320 baby girls and seven baby boys were named Luna in 2017, making it the 37th most popular name for girls in the U.S. The name has seen a real jump in popularity in the U.S. over the last 15 years, rising from No. 889 to No. 37 in that time.

It's impossible to ignore Luna Lovegood when tracing the rise of the name. The beloved character first appeared in Harry Potter and the Order of the Phoenix, which author J.K. Rowling released in June 2003. That year, the name Luna appeared on the list of the top 1,000 baby names in the U.S. for the first time since 1921.
"I would say Luna Lovegood had almost everything to do with the rise of the name," said Linda Rosenkrantz, co-founder of the popular baby names website Nameberry.
"She is an appealing character in a book series that sold more than 5 million copies worldwide — the bestselling book series in history — establishing a completely devoted fan base," she said. "Then there were the eight films based on the series, from 2001 to 2011 — six of which are among the 50 highest-grossing films of all time. So many more fanatic fans have now come of possible parental age."
The lovably eccentric Luna Lovegood is a real fan favorite, and plenty of praise-filled listicles, art and merch are dedicated to her. Harry Potter and Ginny Weasley even used Luna as a middle name for their daughter.
But she's not the only famous Luna.
John Legend and Chrissy Teigen chose the name for their daughter in 2016 ― a choice inspired by a blood moon that occurred around the time she was born, as well as Teigen's love for space.
Rosenkrantz said Luna Stephens (consider this your somewhat-regular reminder John Legend's real last is Stephens) has only added to the name's popularity.
"Her parents are very public about their child, affording her a constant presence on her mom's Instagram account," Rosenkrantz said. "She is also frequently mentioned on Chrissy's Twitter account, which has 10 million followers!"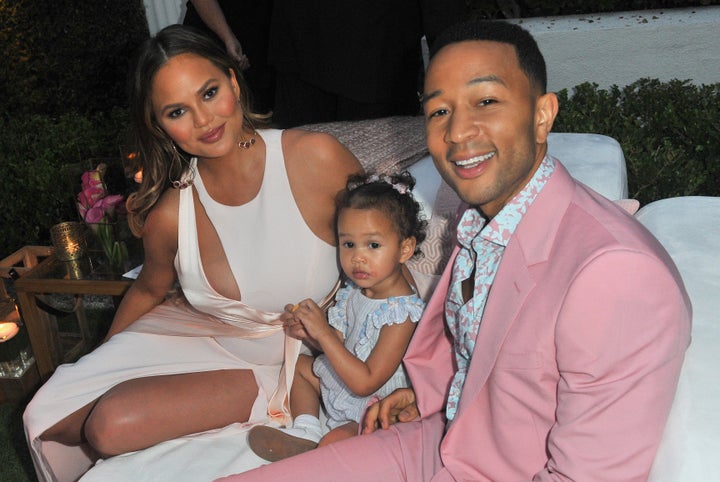 Rosenkrantz noted that other celebrities have chosen the name Luna for their daughters ― including Penelope Cruz and Javier Bardem in 2013, footballer Frank Lampard in 2007 and singer Dani Filth in 1999. Uma Thurman's daughter, Rosalind Arusha Arkadina Altalune Florence Thurman-Busson, also goes by Luna.
Prior to its resurgence in the past 15 years, Luna was a popular name in the early 20th century, peaking at No. 588 on the Top 1,000 list in 1902.
Other Harry Potter character names have seen a boost in popularity, but none seem to compare to Luna. The names of fan favorites Hermione and Neville have never appeared on the U.S. Top 1,000 list.
"Luna just has all the elements for baby name success: a great, romantic backstory and shimmery image as the Roman goddess of the moon, all that literary and celebrity cred, the very trendy oo sound (as in Juno, Jude, Luca, Juniper, Ruby, Louisa, to name a few)," Rosenkrantz said.
The name is seeing international success as well, with Rosenkrantz noting its popularity in several European countries.
"On Nameberry it ranks up at #18 — and — uh-oh — it was the fifth most popular name for dogs in 2017," she added.
Good thing Luna Lovegood is so fond of non-human creatures.