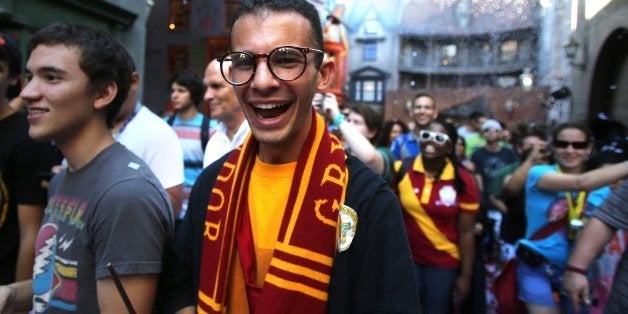 The fictional world of "Harry Potter" has made a profound impact on human rights in Muggle society.
And it used chocolate to do it.
Warner Bros., who owns the merchandising rights of the famed book and film series, announced before Christmas that "by the end of 2015, and sooner when possible, all Harry Potter chocolate products sold at Warner Bros. outlets and through our licensed partners will be 100 percent UTZ or Fair Trade certified," according to The Washington Post.
Joshua Berger, Warner Bros. president for Harry Potter Global Franchise Development, had written the proclamation to Andrew Slack, founder of the Harry Potter Alliance -- an advocacy group that works toward equality, human rights and literacy in honor of the magical series.
Through the Not In Harry's Name campaign, Slack and his alliance began fighting in 2010 to convince the entertainment company to switch its for-purchase chocolates to fair trade at Universal Parks & Resorts' Wizarding World of Harry Potter in Orlando, Florida.
As Yes Magazine reported, Warner Bros. has used cocoa from Behr's Chocolate, which has a poor record when it comes to child labor.
The company received an "F" rating from Free2Work -- an anti-slavery advocacy group that partnered with the alliance for its campaign. According to the group, Behr's Chocolate "has no public information available concerning any policies related to labor rights or monitoring its supply chain" and "was also not responsive to requests for additional information."
That was unacceptable to Slack and his army of 'Potter' fans.
"If 'Harry Potter' [as a franchise] were to be in alignment with the values of Harry Potter [himself], it could be a real symbolic and coherent victory," Slack told The Washington Post. "['Harry Potter' is] part of the culture. It represents righteousness, nobility, love, so much beauty and a place of safety that people go to, and moral authority. If the 'Harry Potter' brand were to move something like fair trade, it would be making a statement that not only is the 'Harry Potter' brand a cut above the rest, but that [other franchises] have to catch up to it."
Cocoa production is notorious for enabling child labor, according to the International Labor Rights Forum. Farmers that produce cocoa in the developing world are often low-wage and unable to afford the labor that's needed, the forum points out, leading them to access child workers -- even if it's sometimes through human trafficking.
"Children are exposed to chemicals, long working hours and the denial of a decent education," the forum explains. "Low prices in the cocoa industry have left smallholder farmers with impoverished incomes and with no choice but to pull their children from school and have them help on the plantation."
Globally, about 168 million children are victims of child labor, according to the International Labor Organization.
To be fair trade certified, farmers must receive an adequate price to grow their product, and slave and child labor practices are strictly prohibited.
Steven Spielberg was one of the rumored directors up for "Harry Potter and the Sorcerer's Stone," but the job wound up going to Chris Columbus ("Home Alone").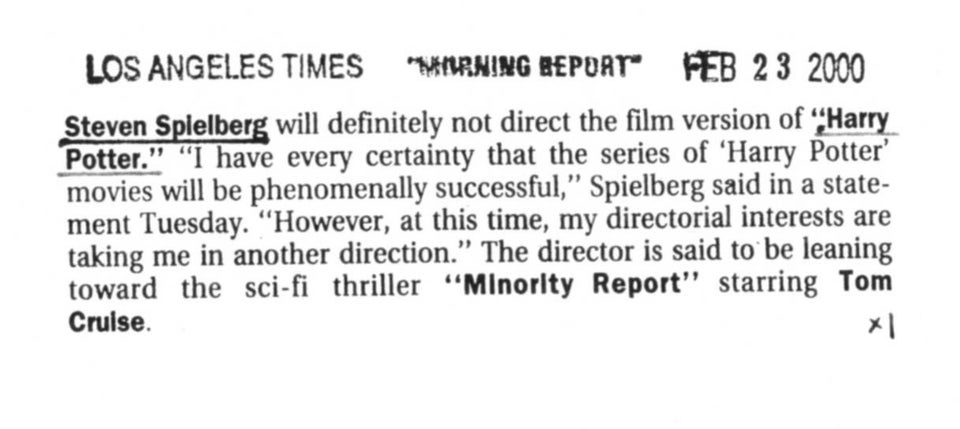 Academy of Motion Picture Arts and Sciences
Before Alan Rickman was cast in "Harry Potter," Tim Roth discussed playing Severus Snape with producers.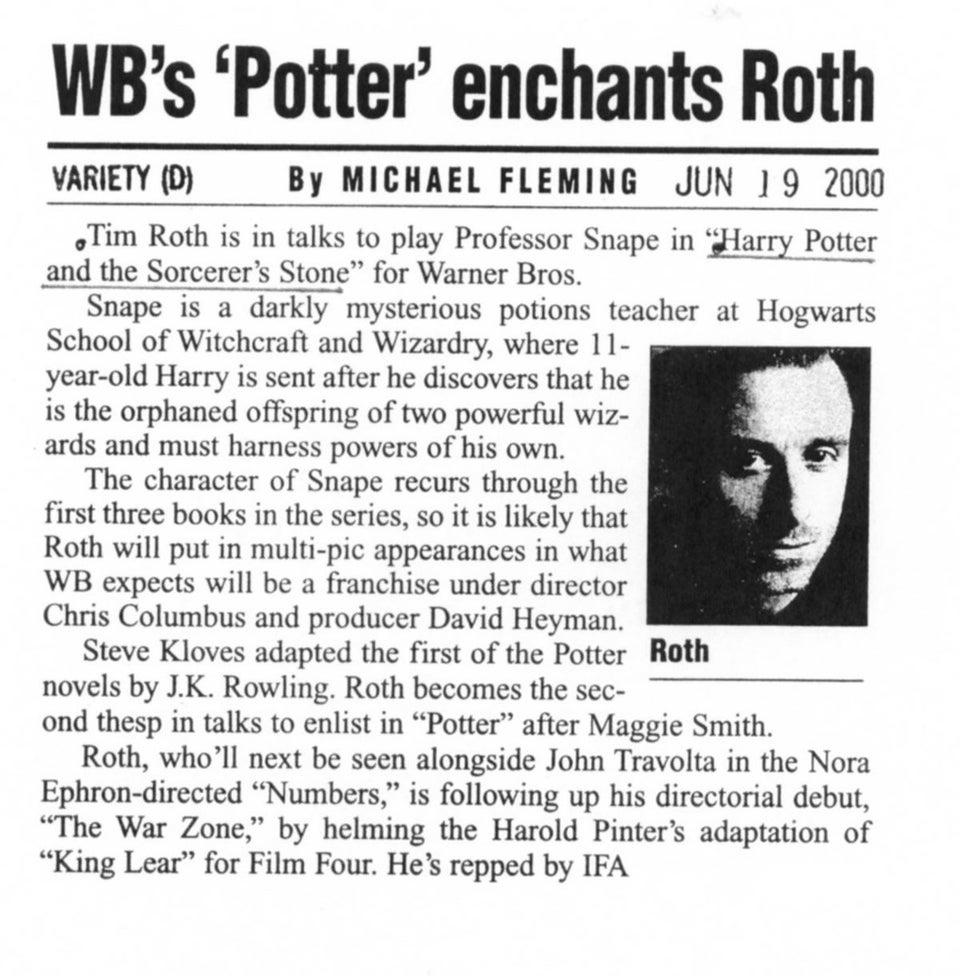 Academy of Motion Picture Arts and Sciences
On Aug. 22, 2000, Daniel Radcliffe, Emma Watson and Rupert Grint were cast in "Harry Potter."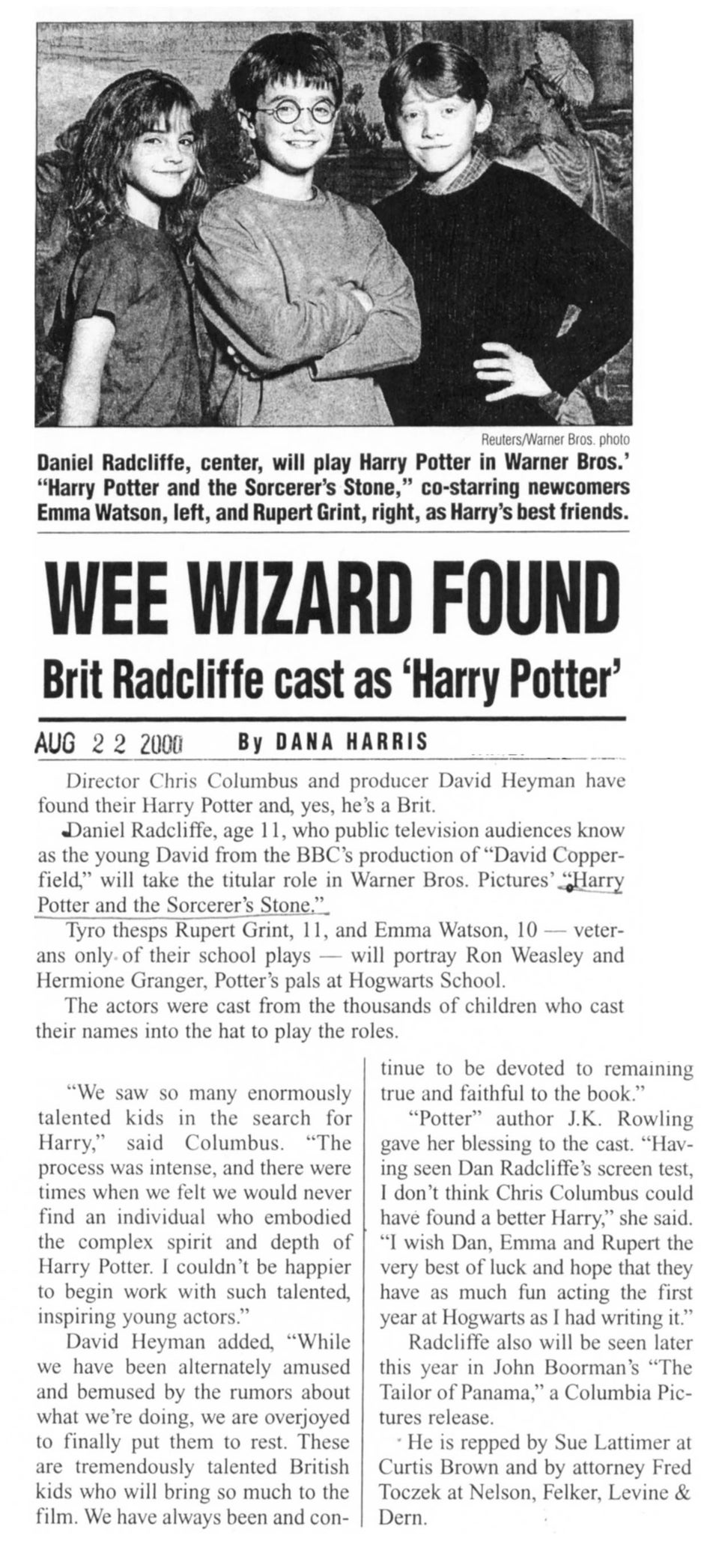 Academy of Motion Picture Arts and Sciences
In 2001, the Internet was so new that Variety ran a story about Warner Bros. creating a "Harry Potter" website.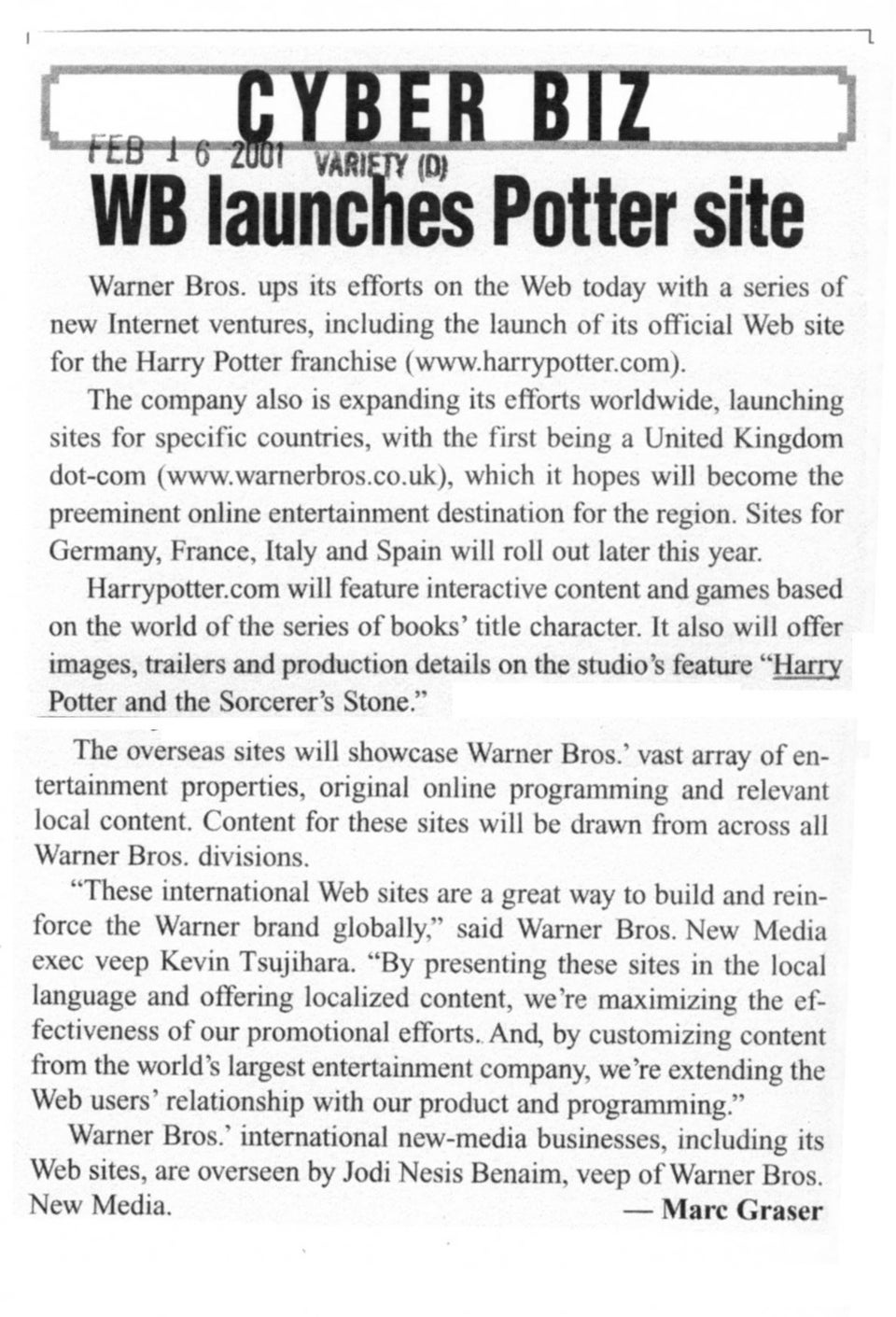 Academy of Motion Picture Arts and Sciences
After the premiere, Radcliffe was pretty happy. "I'm quite like him," he said of the role that would become his calling card.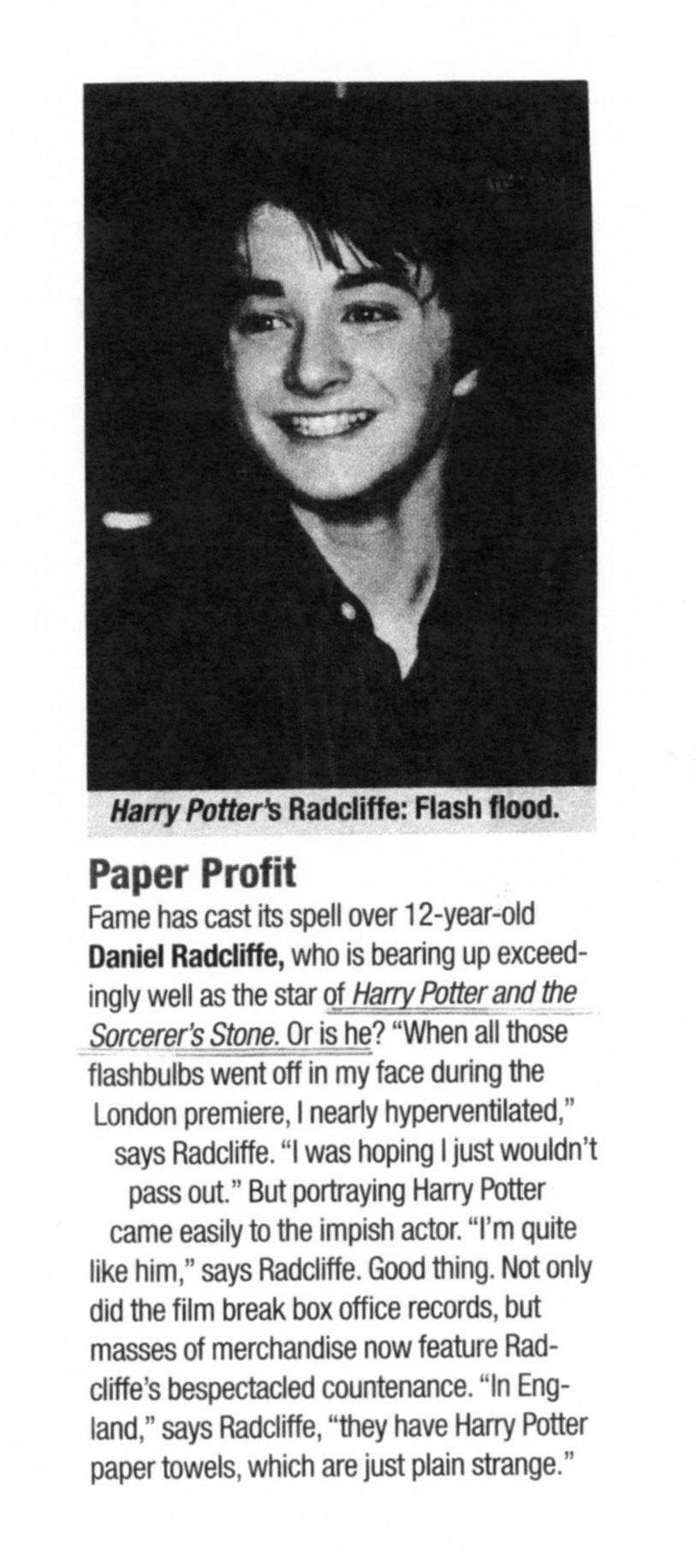 Academy of Motion Picture Arts and Sciences
Popular in the Community