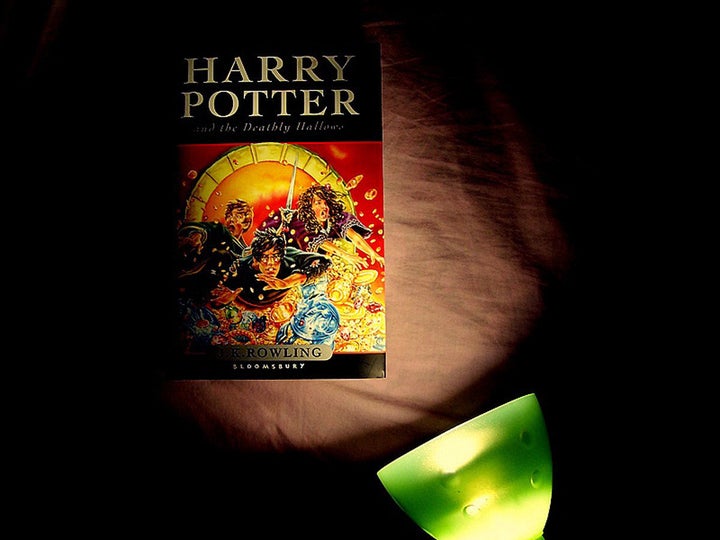 OverDrive will make the e-books available at more than 18,000 public schools and libraries around the world. They will be available "in many different languages – initially English, French, Italian, German and Spanish – with more languages to follow," according to OverDrive CEO and President Steve Potash.
"We are keen to support public and school libraries," Pottermore CEO Charlie Redmayne said in the press release. "OverDrive, as one of the leading suppliers in this market, provides us with a global network that helps us achieve this, as well as encouraging the discovery of these amazing books across the world."
Last summer, Rowling revealed "Pottermore," an enchanting if somewhat vague new means of experiencing her magical world of witches and wizards. Since then, readers have been itching for more details surrounding the site.
It's also the only place readers will be able to purchase the eBook version of the Harry Potter series. Though the books will be compatible with iPads, Kindles, Nooks and other e-readers, Rowling chose to sell them directly to her fans rather than through a publisher.
Two months after the announcement, a very small number of fans and reviewers were given access to the Beta version of Pottermore, and, aside from a few technological glitches, it was met with praise.
"To say that Pottermore is an immersive experience might be an understatement," Bryan Young wrote in a piece for "The Huffington Post." "The illustrations (at least for the first book) are better than what you saw in the movies. As soon as you get to Diagon Alley you're able to go shopping for your supplies (that you'll actually use) and then you must go buy your wand."
Hopefully, this advancement will hold eager readers over until Pottermore makes Harry Potter eBooks available for purchase.

Calling all HuffPost superfans!
Sign up for membership to become a founding member and help shape HuffPost's next chapter