You don't have to be a wizard to appreciate this magical Harry Potter marriage proposal.
On March 1, Derrick Walker proposed to his boyfriend of over four years, Garrett Galvan, with a custom-made Golden Snitch ring box in front of Hogwarts Castle at The Wizarding World of Harry Potter in Orlando, Florida.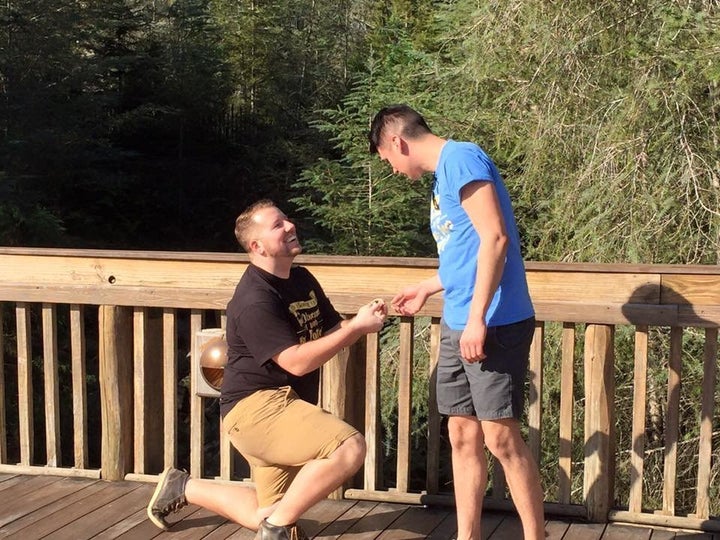 "After years of trying to talk my family into taking a trip to Harry Potter World at Universal Studios in Florida they finally agreed we could go," Derrick told The Huffington Post. "Realizing this would be the perfect location to pop the question, I started thinking of a unique way to propose."
Derrick and Garrett are big Harry Potter fans, making it even easier for Garrett to say "yes!"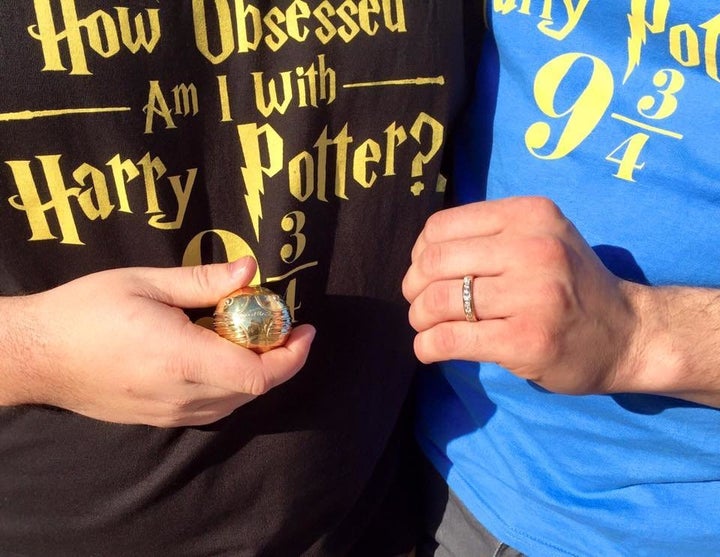 Planning the proposal was no easy feat for Derrick, since finding a Golden Snitch ring box isn't as simple as visiting your local jeweler. He ordered the personalized brass ring box from 3-D printing site Shapeways.
Derrick recently posted photos of the Snitch and proposal to Imgur, but had to take them down after receiving too many comments and friend requests from admirers of the proposal, he said.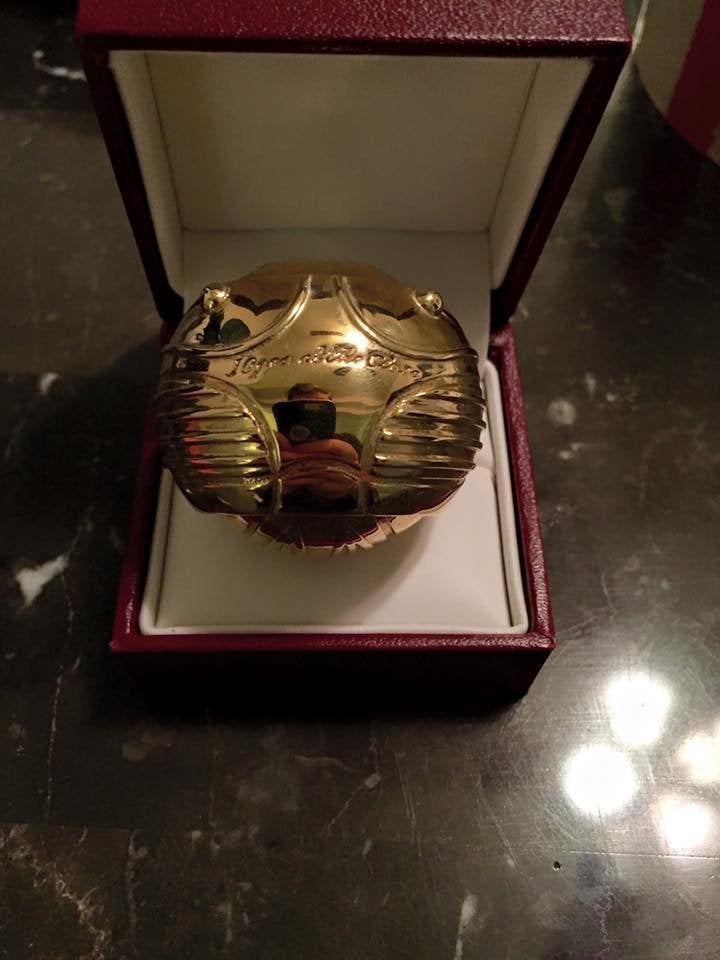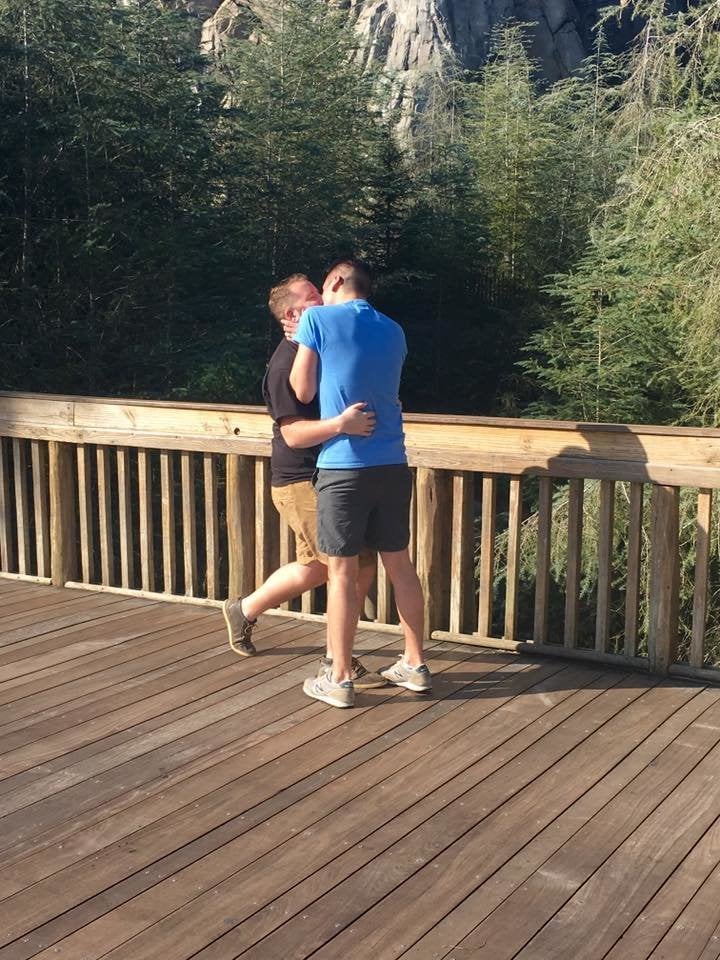 According to Derrick, Garrett was in such a state of shock over the surprise proposal that he said, "Is this real? Is this really happening?" before kissing him and then finally saying "yes."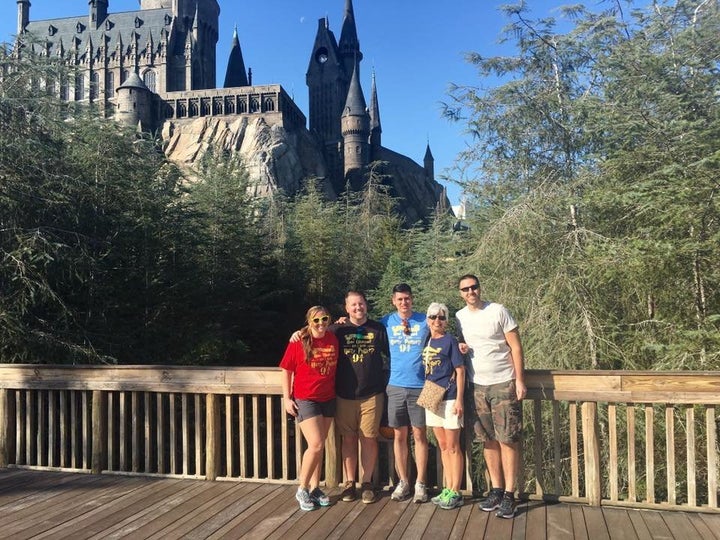 "Garrett and I are so thankful for all of the support from our families and friends for our engagement," Derrick said. "It means the world for us to have support from loved ones around us."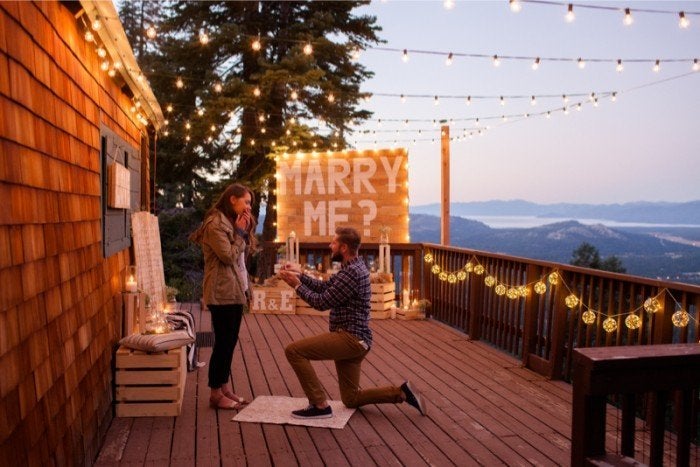 Emotional Proposal Photos