A pub seemingly operating on pure magic may be coming soon to some tucked-away spot on a London street ― but only if enough muggles pay attention to its founder's bid for funding.
Self-proclaimed book nerd Matthew Cortland, with help from NASA engineer friend Travis Davis, aims to create an enchanted atmosphere at The Cauldron Wizarding Pub & Inn dotted with floating candles. Pint glasses will fill mysteriously from the bottom. Lights and taps will go on and off with a flick of a wand. Pictures won't stay still in their frames.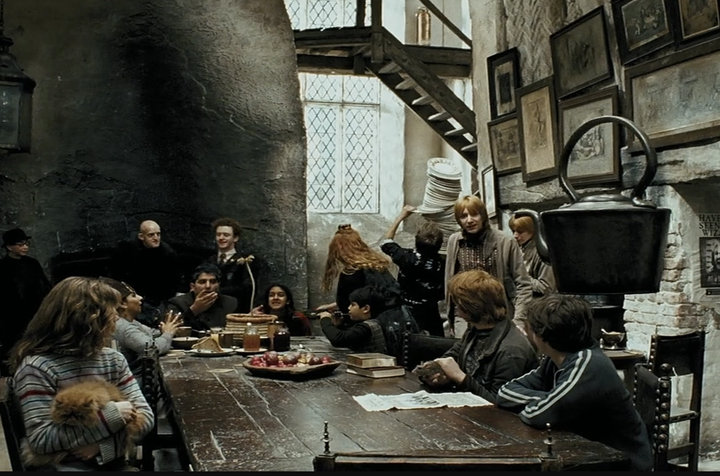 The project almost shares a name with The Leaky Cauldron, the pub on Charing Cross Road that appears to non-wizarding folk as a dusty old shop. Due to licensing issues, it will need to avoid explicitly using the name "Harry Potter" or other direct references to the series.
The "inn" portion of The Cauldron Wizarding Pub & Inn will also be contingent on the final amount raised. As it should be, creating a pub is the founder's Priority No. 1.
Cortland told HuffPost in an email that he'll draw inspiration from an array of magical worlds brought to life in novels by J.K. Rowling, J.R.R. Tolkien and C.S. Lewis, using smart home technology to make it happen. Magnets, for example, can explain the candles. (We're still iffy, though, on what explains magnets.)
He also plans to host a series of hackathon events to "refine" the pub's technology ― and also to figure out what, exactly, to serve.
A house beer dubbed Cauldron Ale will be sourced from a local brewer, Cortland said, and fans are also free to make other serving suggestions through a wiki page. Butterbeer, unfortunately, is likely off-limits due to licensing.
As a former teacher, Cortland said he aims to open up The Cauldron to school groups in order to encourage an interest in S.T.E.M. subjects ― and foster an appreciation for literature. In perhaps the best homage to the pub's source material, the place will also be lined with books, with visitors encouraged to bring a copy of their own favorite childhood story. Cortland has partnered with the Harry Potter Alliance's "Accio Books" campaign to donate those books to schools.
The New Jersey native, who now lives in Dublin, noted that London is the perfect place for the fantastical project since so many beloved works in the genre pull aesthetically from the city. The pub itself will be modeled after one of his real-life favorites ― John Kavanagh in Dublin, the pub alongside Glasnevin Cemetery known locally as "Gravediggers."
"It's been around since 1833 and is a traditional old-man pub with scrubbed wooden floors, sturdy tables, a cozy atmosphere and excellent Guinness," Cortland wrote, noting that The Cauldron, in London, would also draw from traditional British pubs.
"We just want The Cauldron to be a place of community for the extended fandom, and we will host book signings, book readings, meet-ups, pub trivia nights, fundraisers and movie nights," he wrote. "Basically we want to be a place of meeting and happiness, and as one of the world's great cities, London is perfect."
From June 1 to 30, HuffPost is celebrating the 20th anniversary of the very first "Harry Potter" book by reminiscing about all things Hogwarts. Accio childhood memories.