Ten points for "Harry Potter and The Cursed Child"!
The producers of the highly anticipated Harry Potter play announced early Monday that, unlike in the books' film adaptations, leading lady Hermione Granger will be portrayed by a person of color: Swaziland-born actress Noma Dumezweni.
Dumezweni has an extensive resume that includes theater, film, and television roles. She also won the prestigious Olivier Award-- Britain's version of the Tony Awards-- for her role in "A Raisin In The Sun."
And she's broken barriers before. She's currently starring in "Linda" at London's Royal Court Theatre-- a part originally meant for Kim Cattrall, who is white.
Dumezweni also appeared to give the casting announcement a nod with some choice emojis:
The play, which is set to hit the stage in London next summer, will also star actors Jamie Parker as Harry Potter and Paul Thornley as Ron Weasley. Written in part by Harry Potter series author J.K. Rowling, the production is being billed as "the eighth story," set 19 years after the conclusion of the seventh book.
So what's the big deal about a black woman portraying Hermione, the series' most overachieving witch? First, there's no consensus that the character was ever supposed to be white in the first place -- the Harry Potter series never mentions her skin color.
And, like Michael B. Jordan portraying Johnny Storm in the new "Fantastic Four" movie and Idris Elba portraying a Norse god in "Thor," Dumezweni's Hermione will challenge audiences that still expect white as the default race.
"Fans often seem to believe that if a character is changed from white to black, they will no longer be able to identify with that superhero," Aaron Kashtan, who teaches a course on transmedia storytelling at Georgia Tech, told The Atlantic last year. Kashtan called backlash to Jordan's casting a type of "unconscious or overt racism."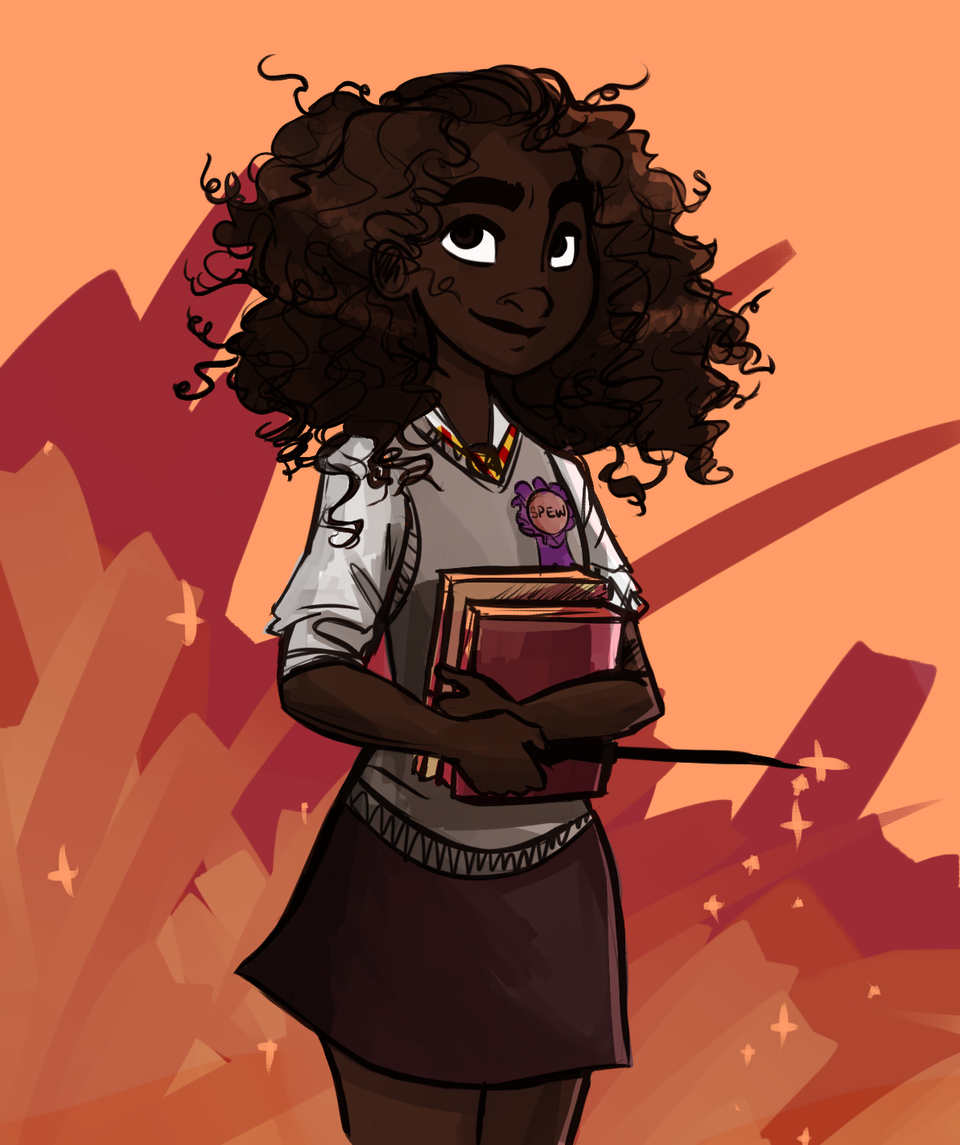 Racebent Harry Potter Fanart
Popular in the Community