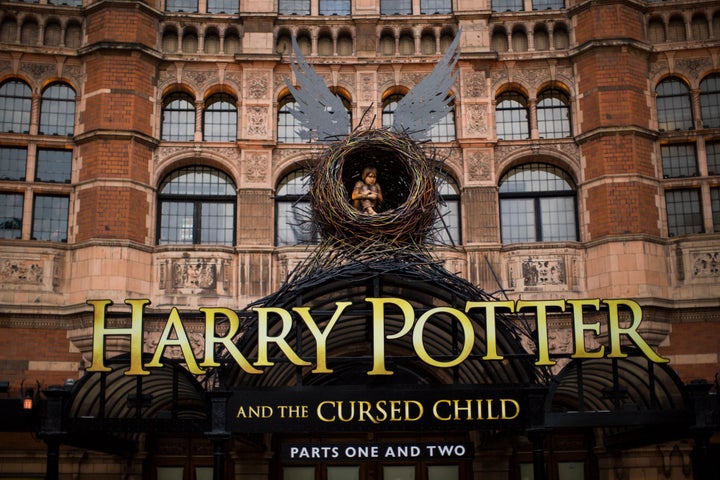 Be still, "Harry Potter" nerds.
You might not be in London to take in J.K. Rowling's new play "Harry Potter and the Cursed Child" (written by Jack Thorne and directed by John Tiffany), but thanks to the internet, you can get a taste of what a grown-up saga about Harry, Hermione and Ron looks like. Heyyyyyy, Twitter.
We really didn't have much else to go on, thanks in part to Rowling's general anti-spoiler, #KeepTheSecrets mentality. And then the play unofficially debuted.
The first part of the play began previews on Tuesday night; the second part is set for Thursday. (Its official premiere is scheduled for June 30, but fans outside of the U.K. are likely most excited to hear that the script will be published in book form on July 31 -- that is, Harry's birthday.) Check out what critics and fans are saying about the production below.
The storyline, a hymn to friendship and teenage misfits, contains enough twists to please the most knowledgable of fans, who remained resolutely tight-lipped about the plot as they spilled onto the pavement in raptures afterwards. Any fears that the world of Hogwarts on stage would struggle to compete with the multi-million dollar special effects of film were quickly kicked into touch.
How exciting, when you've just reread Deathly Hallows and been reminded of what happened, to see what Ms. Rowling does: She thrusts us back into that concluding scene, making it the first scene of the play and putting us on Platform 9¾ as the characters wait for the Hogwarts Express. She then rushes rapidly forward a few years, and shoots off into all sorts of unexpected directions. And then we get to learn the thing that most drives every fan in these situations: What happens next?
Designer Christine Jones' ("Old Times," "Hands on a Hardbody") set conjures King's Cross and the many rooms of Hogwarts, turning on a dime. And a wide variety of ingenious stage trickery illuminates the tale, which picks things up where they were left in Rowling's Harry Potter and the Deathly Hallows epilogue. Those tricks are often simple and age-old -- like stagehands in shadows, clever light projection and pyrotechnic flashes. But the particular alchemy employed here is like nothing the West End has ever seen, and there are many 'wow' moments for even the greatest skeptics.
The magician's first foray onto the stage was on such an epic scale it had to be split into two plays -- the first two hours and 40 minutes and the second part just five minutes shorter.

But it certainly doesn't feel like it. The special effects produce truly magical moments and it is easy to forget you're just a muggle.
Hundreds of fans stood and cheered as the first part of "Harry Potter and the Cursed Child" came to a dramatic close at London's Palace Theatre.

Throughout the show there had been gasps at the various plot revelations and stage illusions.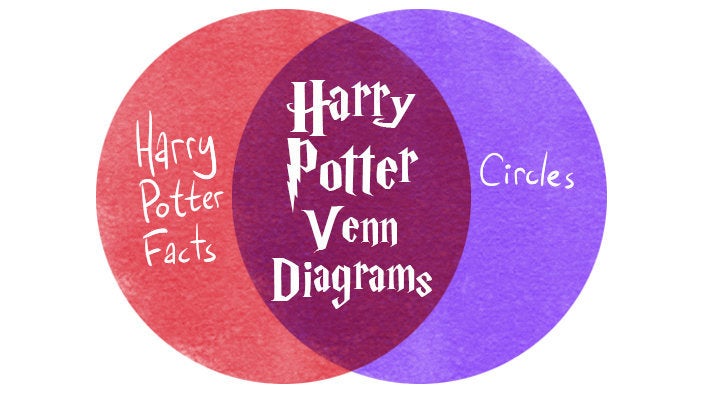 'Harry Potter' Venn Diagrams