Wedding cinematographer Jaysin Osterkamp's proposal to his Harry Potter-obsessed girlfriend was full of all the magic, twists and turns of a J.K. Rowling novel.
In a video posted to Vimeo on Thursday, Osterkamp pops the question to Andrea Tyler -- but not before he leads her on an elaborate Harry Potter-themed scavenger hunt complete with puzzles, riddles and quests to some of their favorite places around town.
At the end of the long journey, Osterkamp is waiting for Tyler at their favorite bar with a very romantic surprise.
Watch the video above to see the sweet and insanely detailed proposal for yourself. Then click through the slideshow below for photos from another one of our favorite Harry Potter proposals.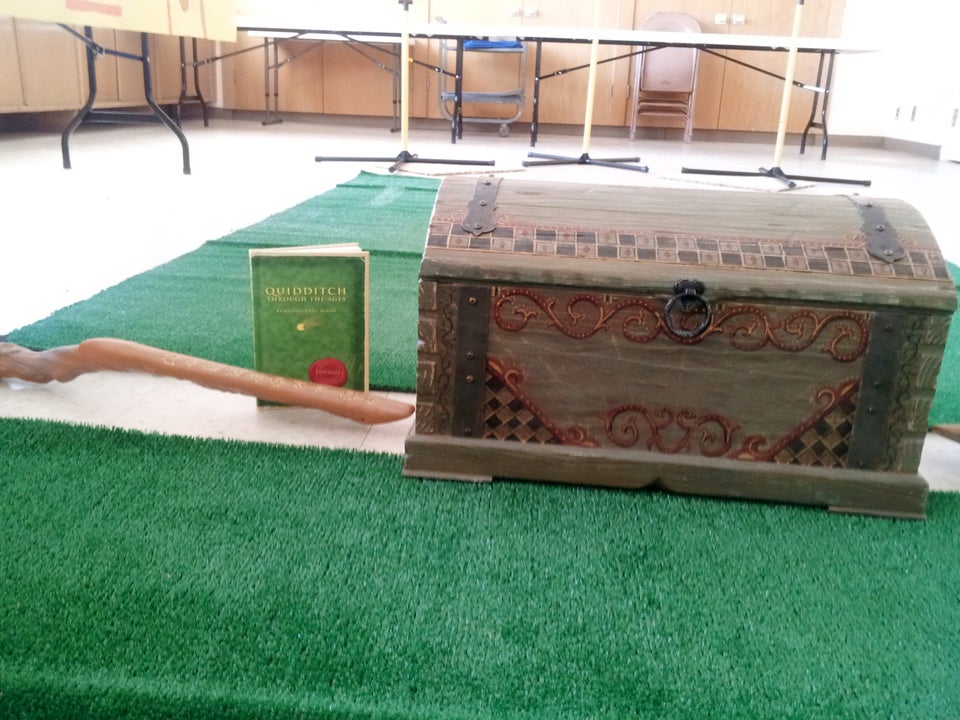 Harry Potter Quidditch Proposal
Related