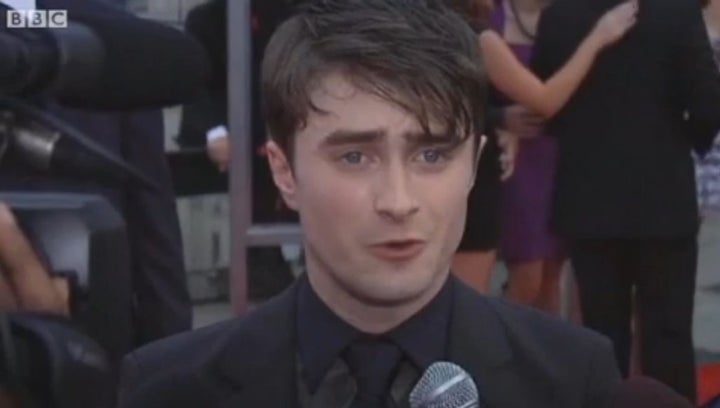 With the last Harry Potter film hitting theaters at the stroke of midnight last night, fans worldwide have been lining up to bid a final farewell to their beloved literary characters. For ten years, loyal readers have watched their favorite series unfold onto the silver screen and with the end finally here fans are sounding off on what the series meant to them. One fan waiting at the London premiere to get a glimpse of the cast as they walked the red carpet said, "I feel like my childhood is over." Another was quoted as saying, "This has been my life since elementary school. J.K. Rowling has given me so much magic and I thank her for everything." Star of the series Emma Watson replied by saying, "It's given people consistency and an amazing escape. That's what films are for."
Some fans, however, believe that the film adaptations have not done justice to Rowling's words. Samantha Friedman, a Staff Reporter of "The Leaky Cauldron," was quoted as saying, "The films. of course, have disappointed a lot of us fans because we are so into the books." Nevertheless, millions of fans around the world will grieve the end of this epic series.
But fans won't be the only ones mourning. The Harry Potter films have made their producer, Warner Brothers Studios, billions of dollars over the last decade. Georg Szalai, business editor and Hollywood reporter, stated that, "The Harry Potter franchise is the biggest movie franchise that Hollywood has ever seen. The movies so far have made about 6.4 billion dollars on a global basis...and with the final movie coming out, we could get close to about 7.5 billion."
Check out this video, "The End of the Road For Harry", to see more on the biggest movie of the summer.
REAL LIFE. REAL NEWS. REAL VOICES.
Help us tell more of the stories that matter from voices that too often remain unheard.