There's nothing like a photo shoot that is not only "Harry Potter"-themed, but hilariously nails life with a baby brother.
Jesse and Katherine Oldfield of Eugene, Oregon, are parents to two boys, Sebastian and little Theodore. They are big "Harry Potter" fans, according to Bored Panda, and did a themed shoot with Sebastian when he was an infant. Now that Theodore is part of the family, they wanted to do another one.
Sebastian played the role of Potter and Theodore played the role of the screeching Mandrake, which is a plant that has a root that looks like a baby and lets out an unshakeable cry.
"It was a fun experience! I always enjoy every session I have the opportunity to capture," Clouse explained to The Huffington Post in an email Wednesday. "It was a bit difficult at first to convince the oldest child, Sebastian to keep the glasses and ear muffs on, but once we did, opportunity struck!"
She herself is a fan of the magical series. So it was the perfect fit.
"I do love Harry Potter! I have owned and read the books since they came out when I was just a little girl, and I have seen every movie at home and on the big screen."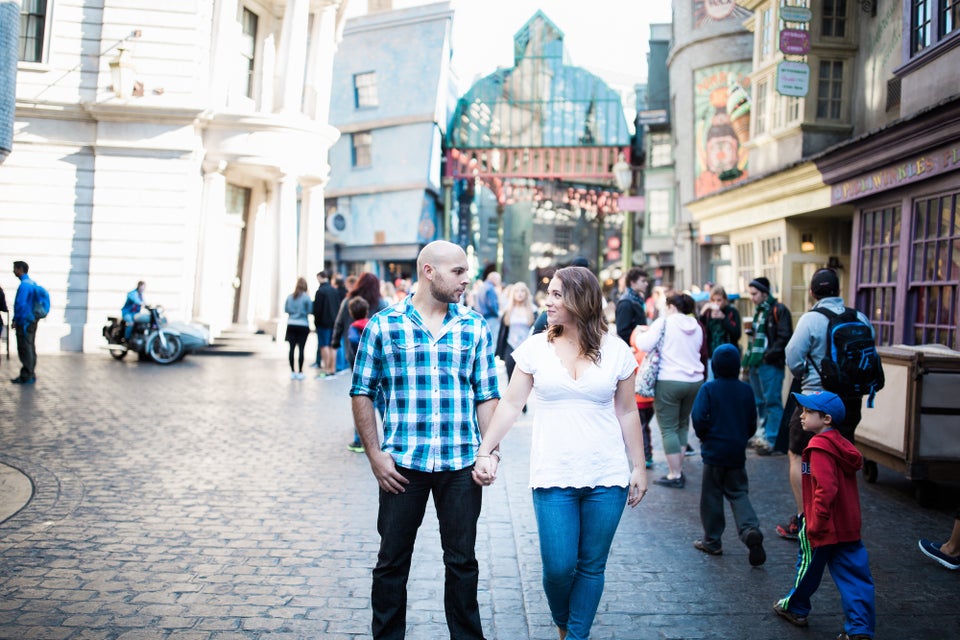 Harry Potter Engagement Photos