"It does not do to dwell on dreams and forget to live," Albus Dumbledore once said.
UK Couple Cassie and Lewis Byrom lived out their dreams when they had a "Harry Potter"-themed wedding spectacular enough to make even the gloomiest Slytherin smile. The two held the ceremony on Nov. 1 at Manchester's Midland Hotel in England, according to BuzzFeed, and the results were otherworldly.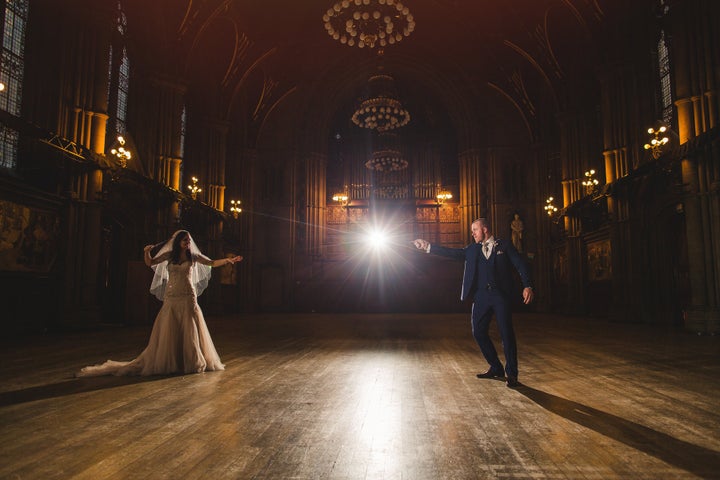 Each guest received a wand upon arrival and the bride carried a bouquet of "flowers" made from pages of the J.K. Rowling series. Place-settings came with Golden Snitches and guests drank concoctions from potion bottles.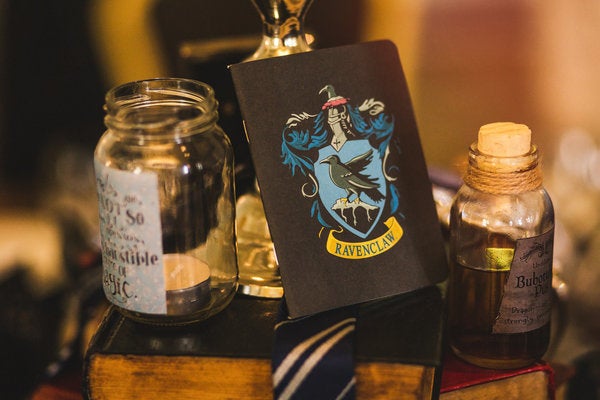 "Planning the wedding was a full-time job, but it was worth every penny and minute we spent," the bride told the Daily Mail. "We sifted through car boots, discount stores and second-hand shops every weekend for three months looking for Harry Potter paraphernalia. We stayed up till 3am most nights putting wings on Ferrero Rochers and searching eBay for trinkets. I even had the bridesmaids over to cut up the 20 copies of the books we'd bought to make the bouquets."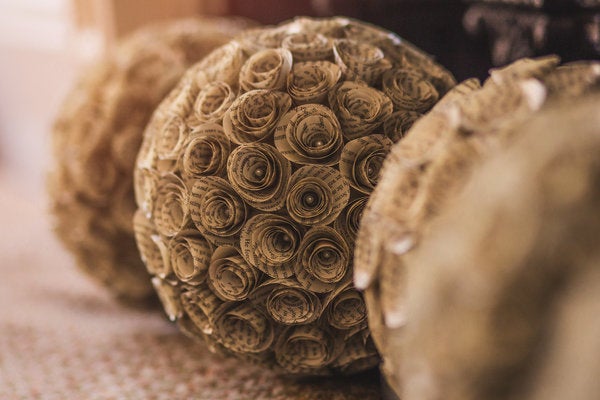 "It was a mammoth undertaking. We had to take a trip to Harry Potter World in London just to get some last-minute bits," the bride added. "It was everything I wanted. It was the most magical wedding imaginable. The hotel staff were arguing over who was going to work that night. It was really lovely."
See photos from their spellbinding celebration below: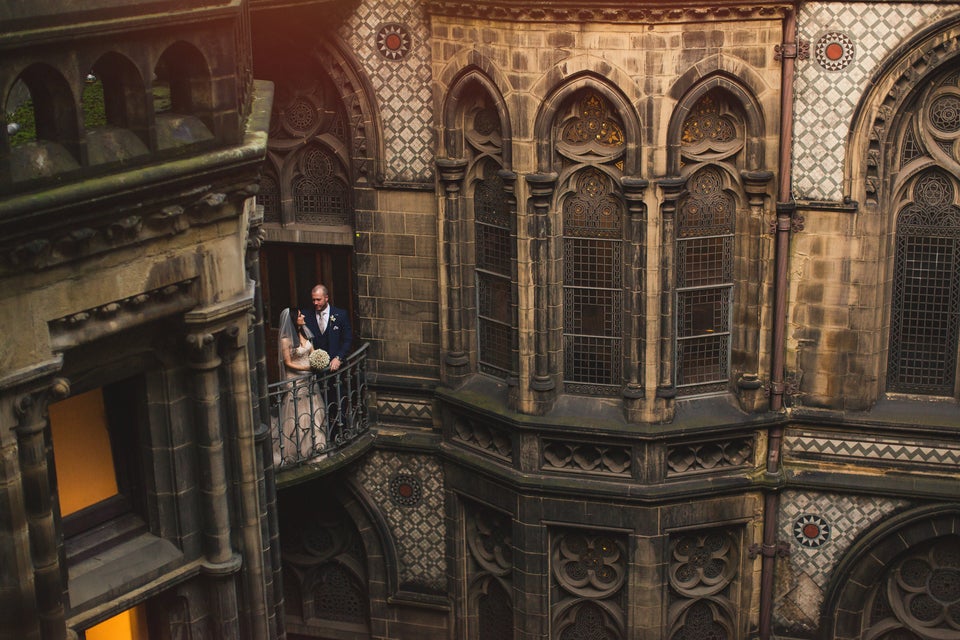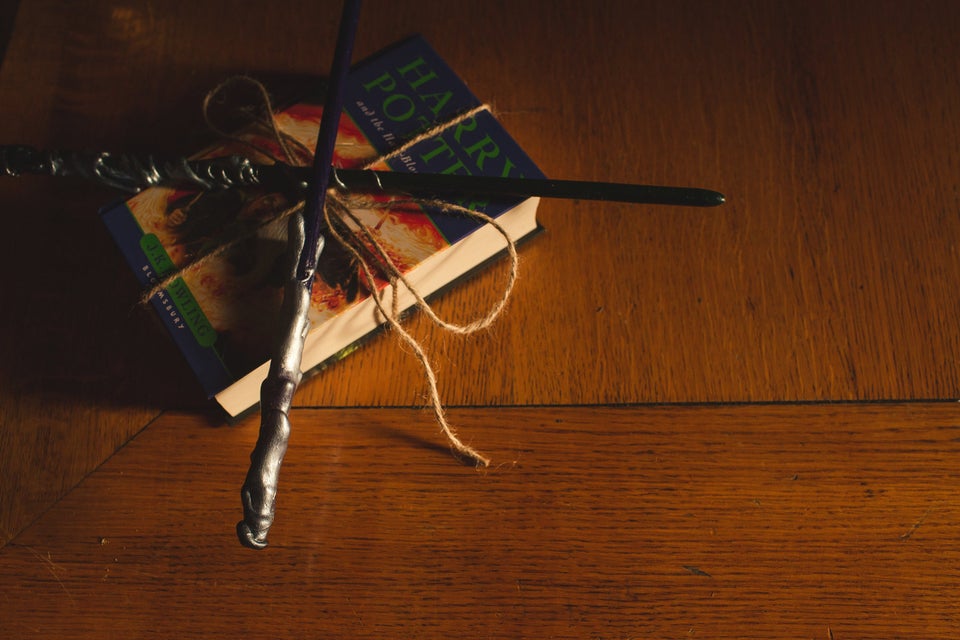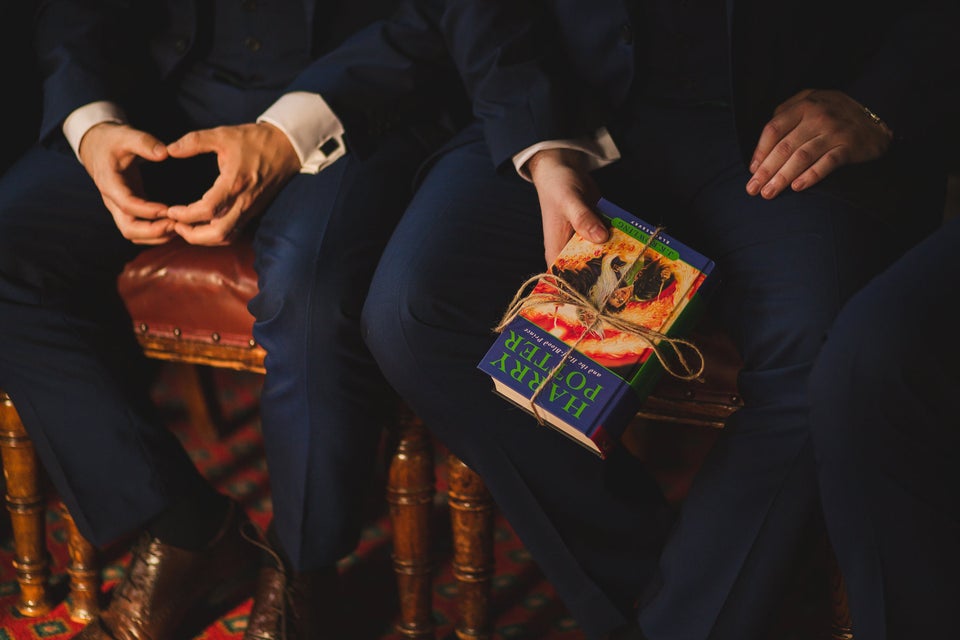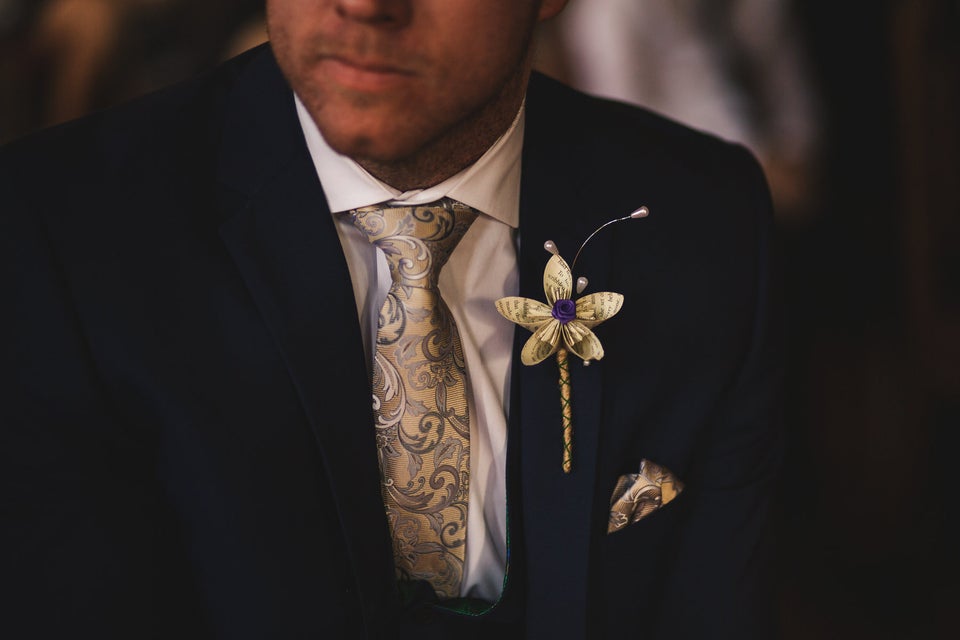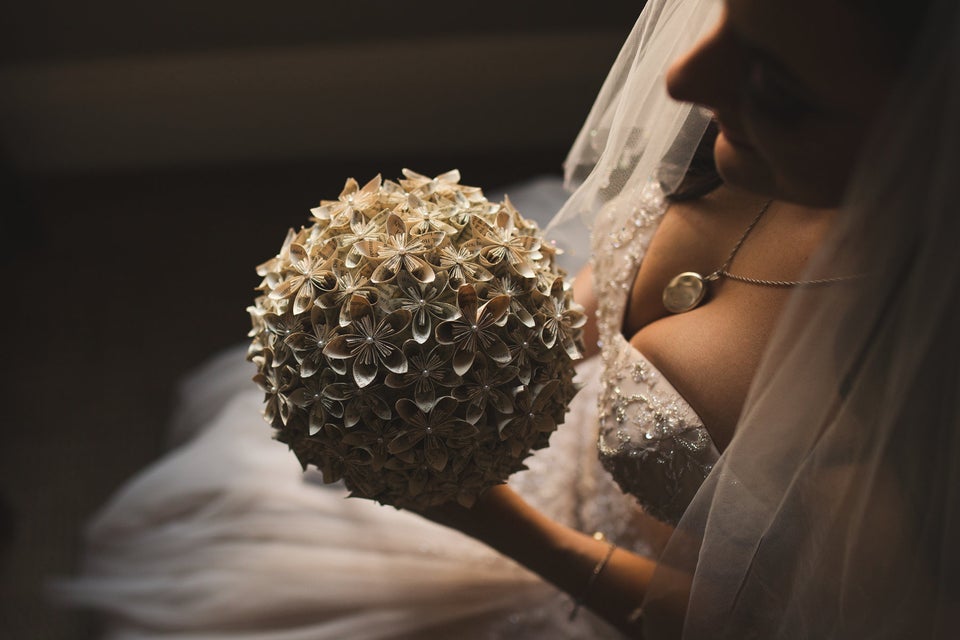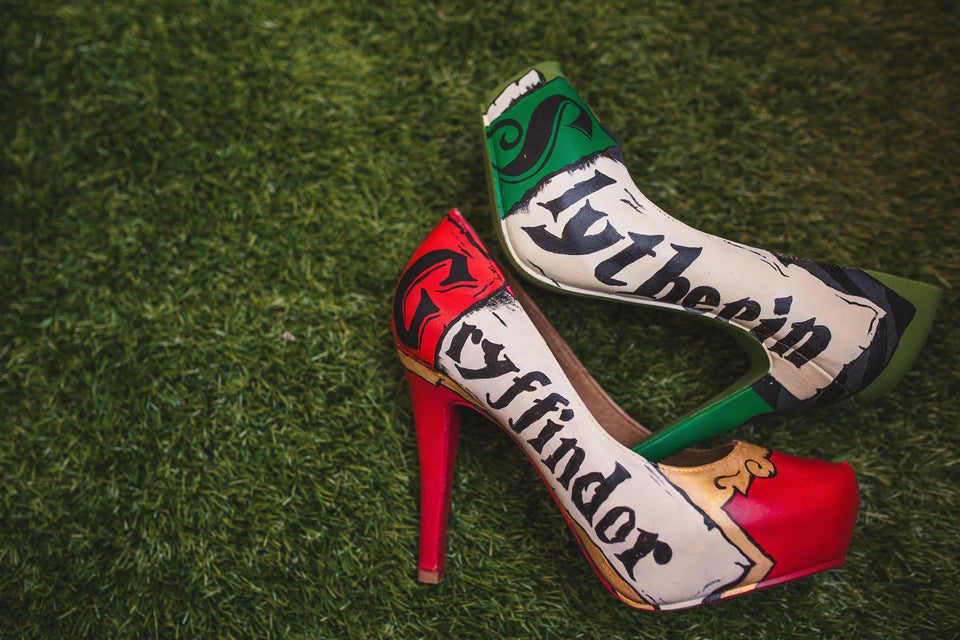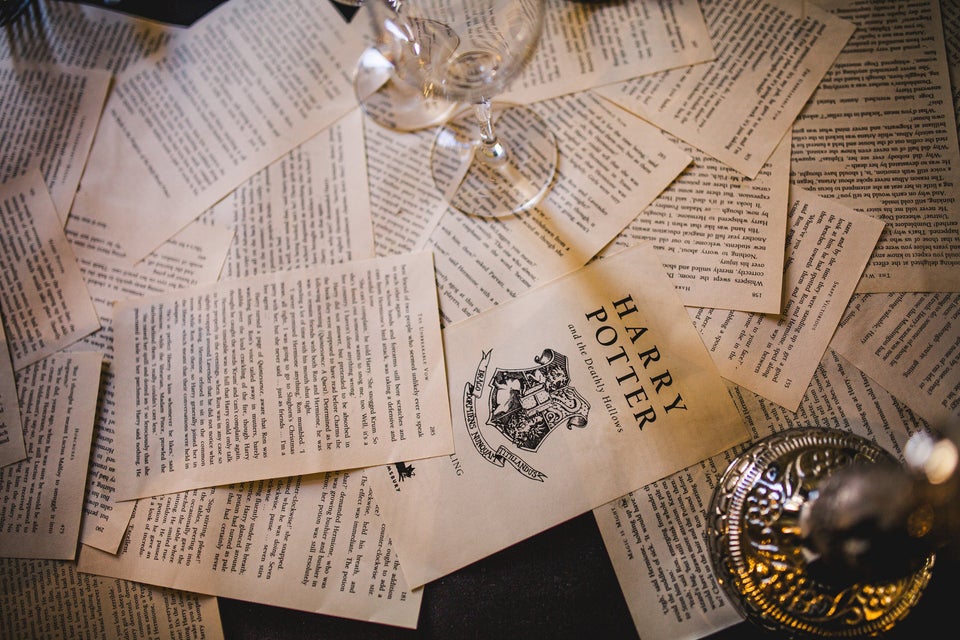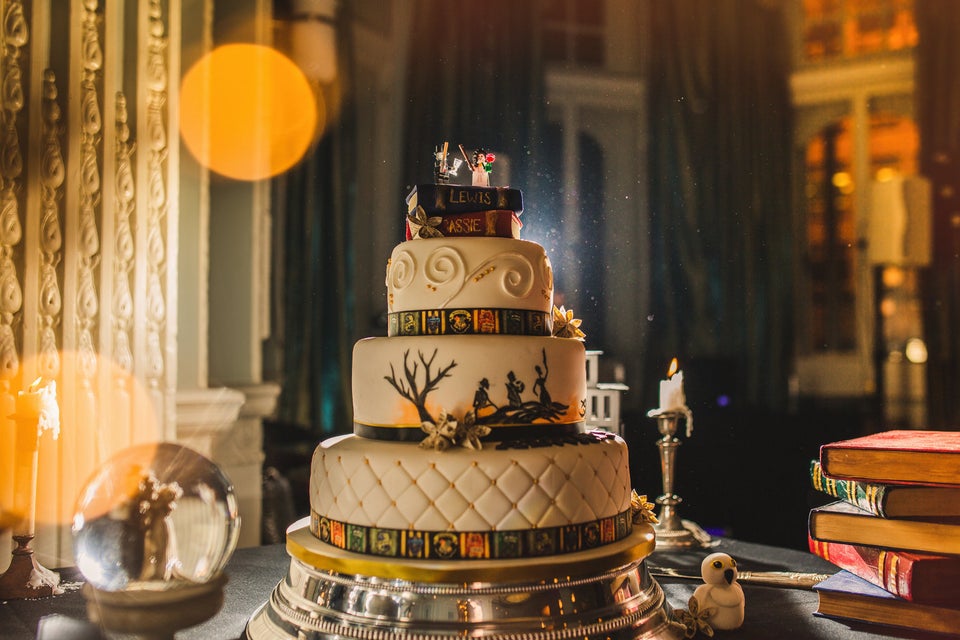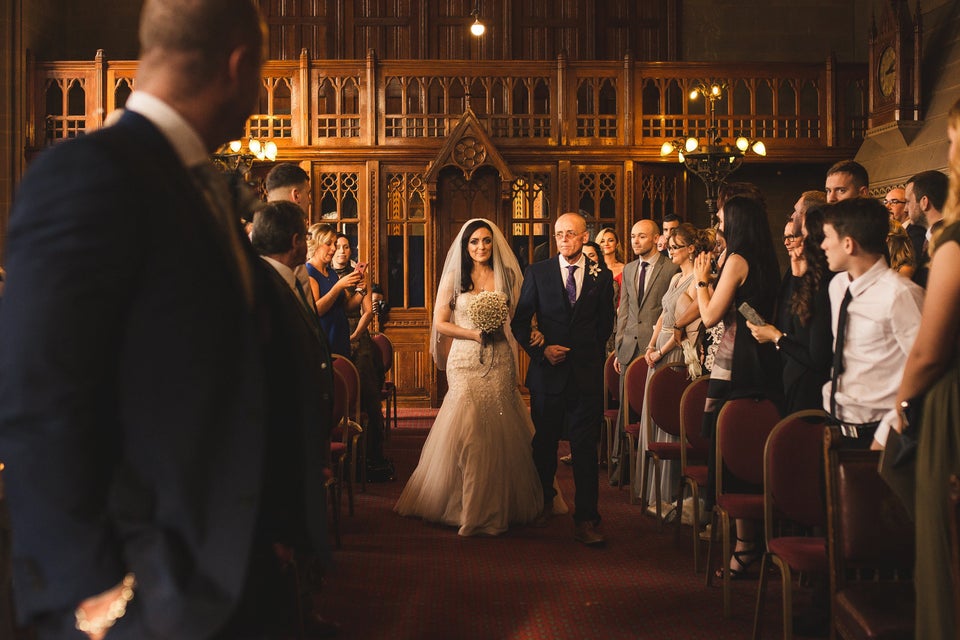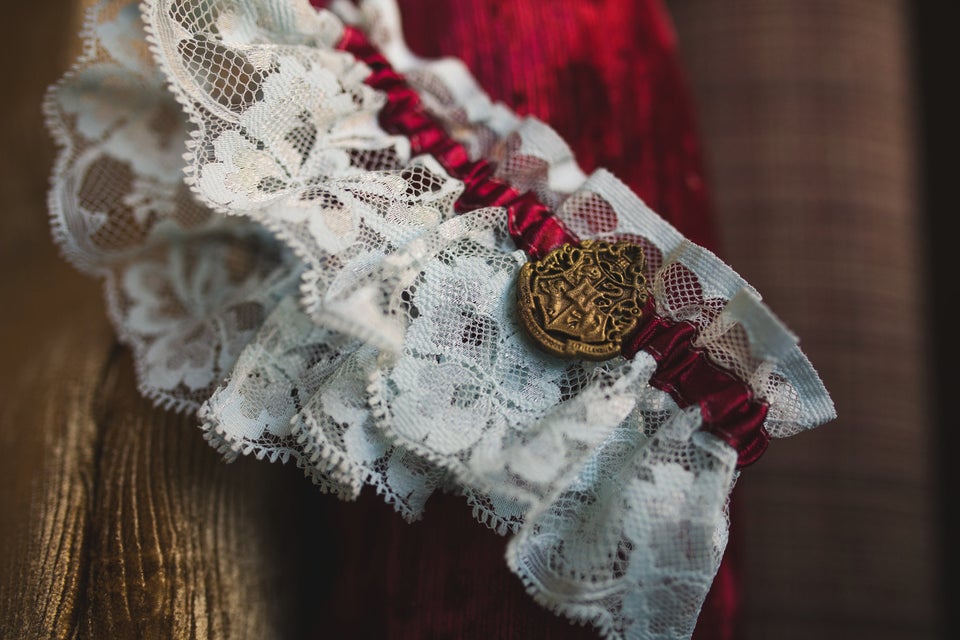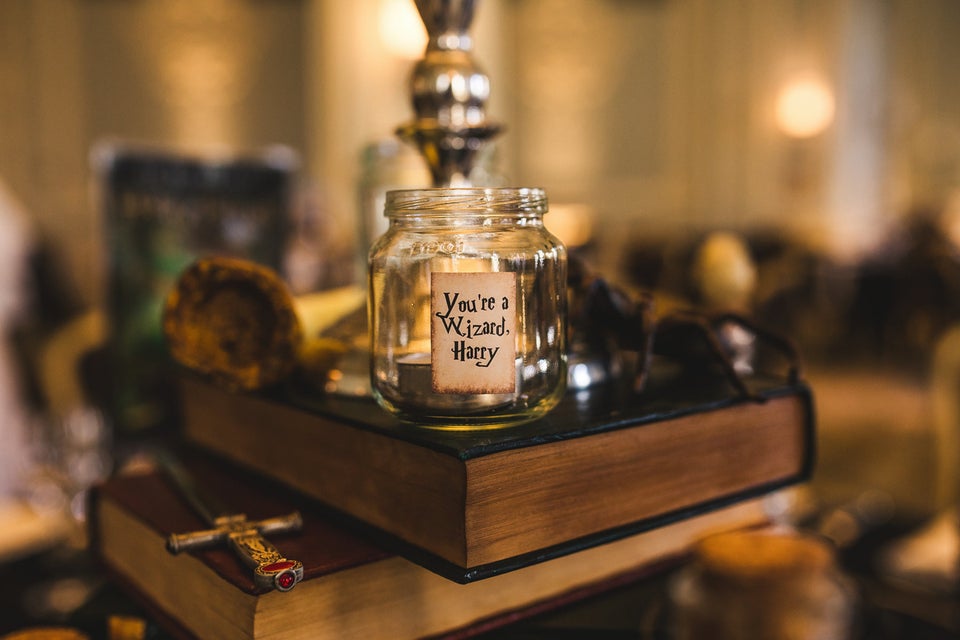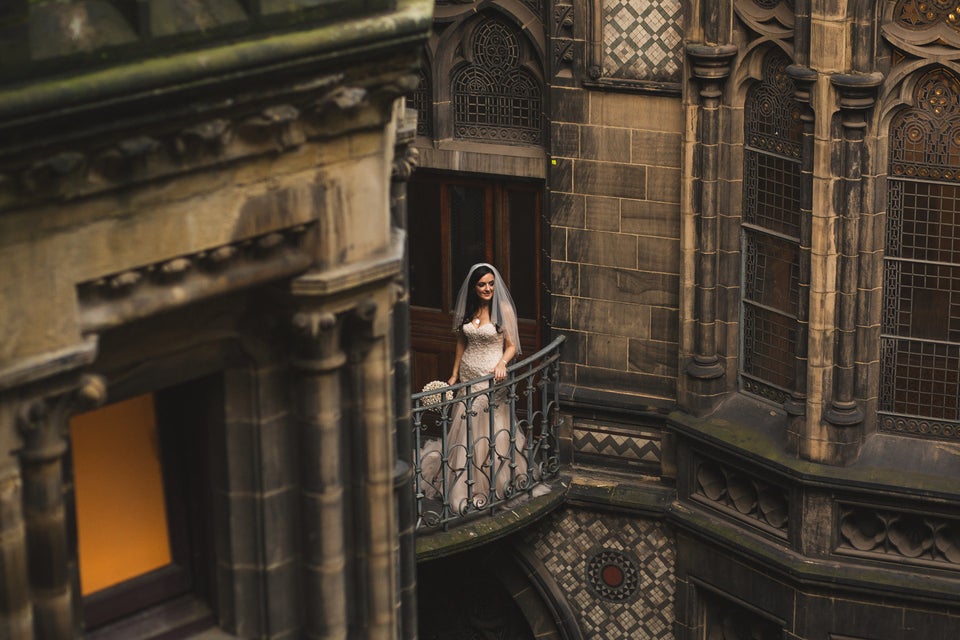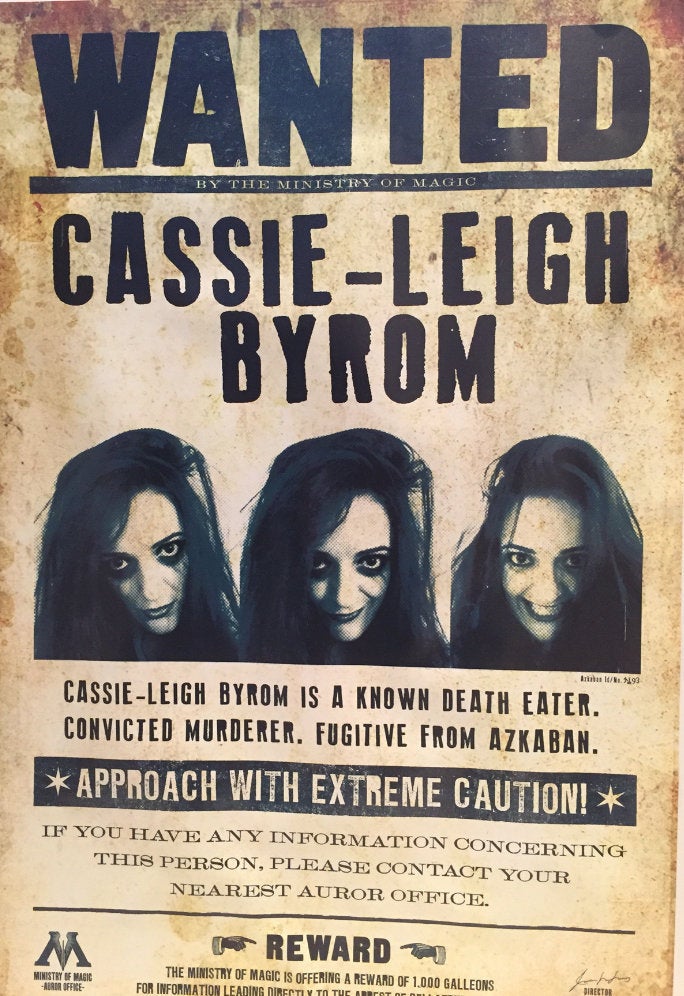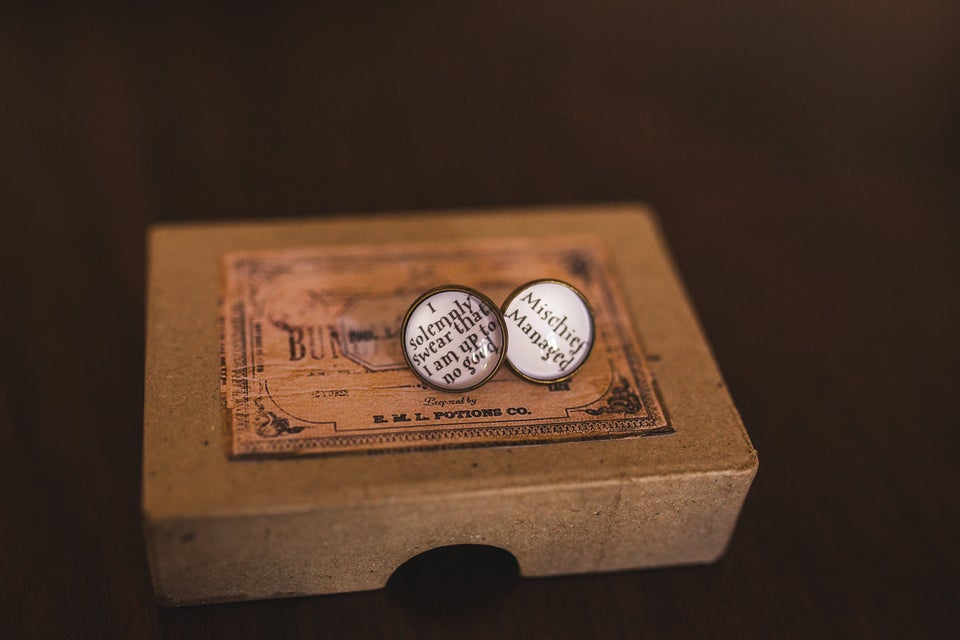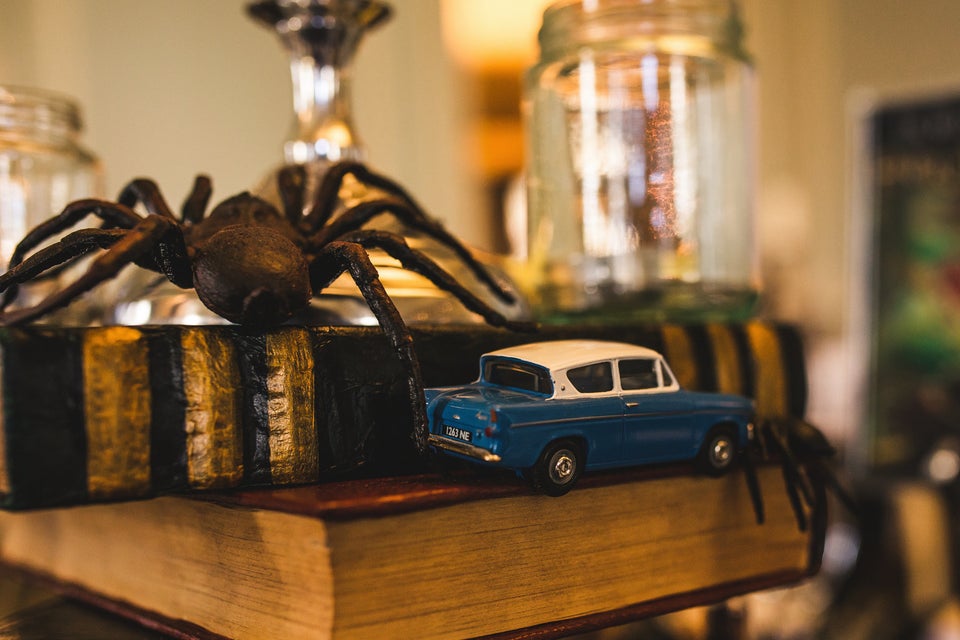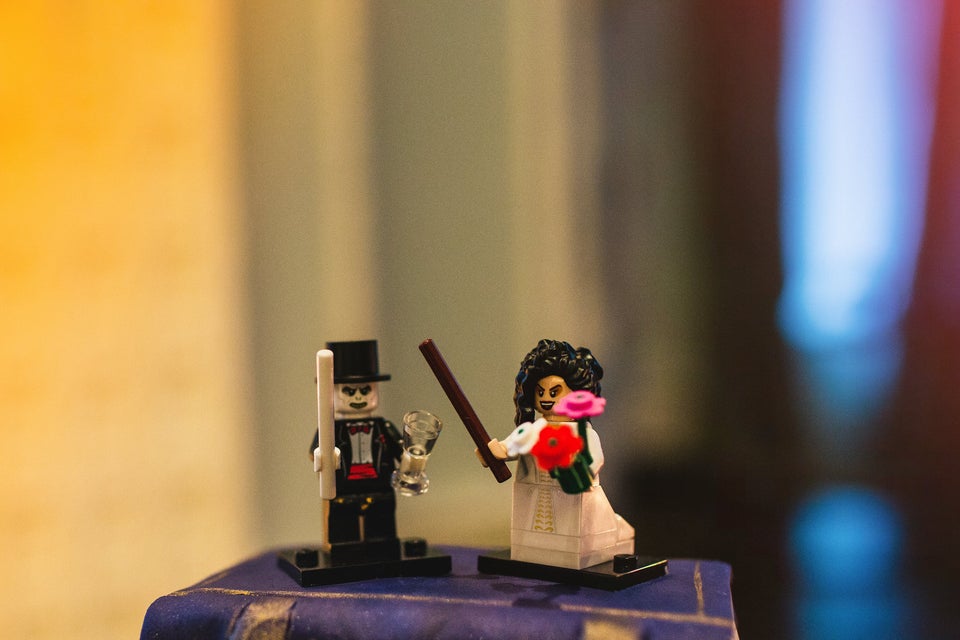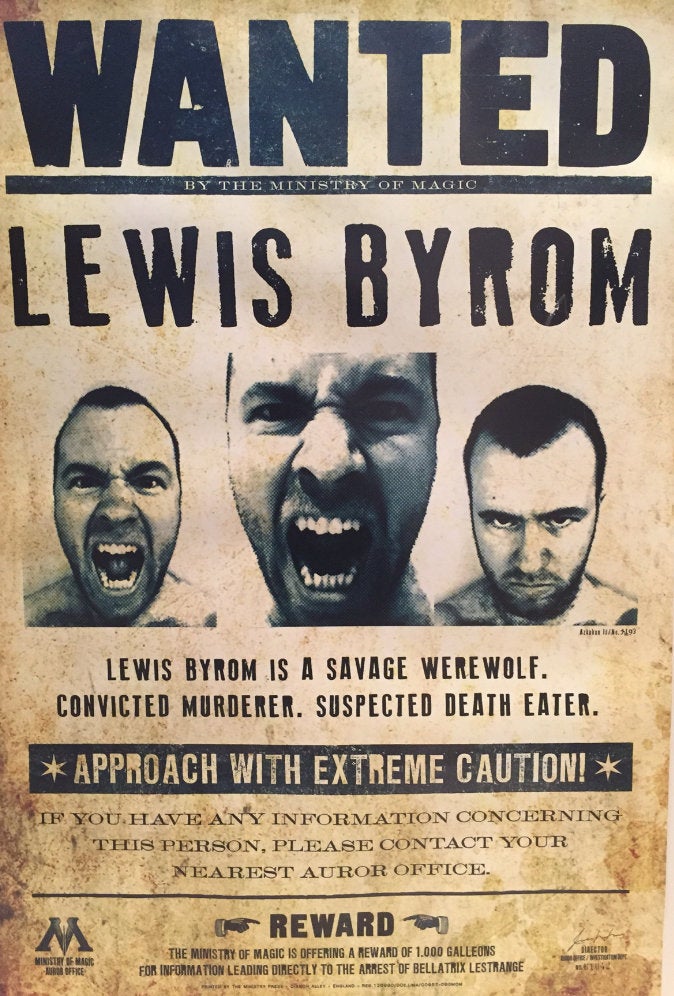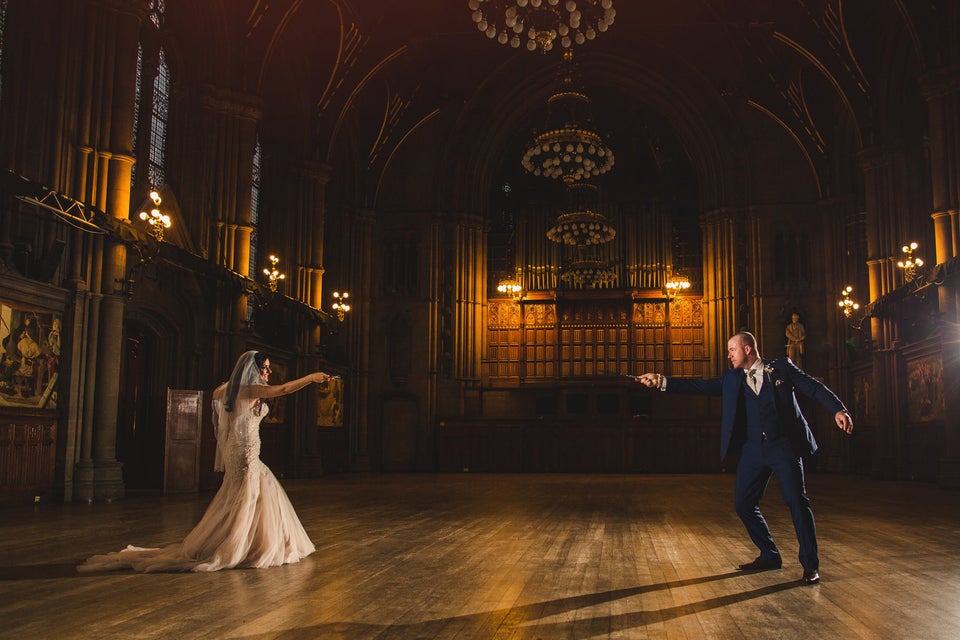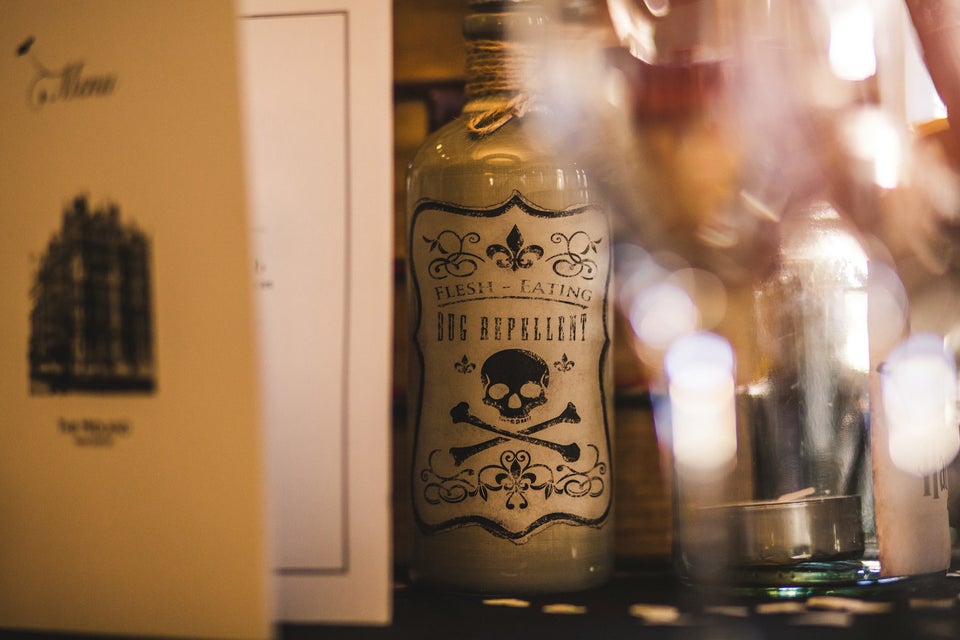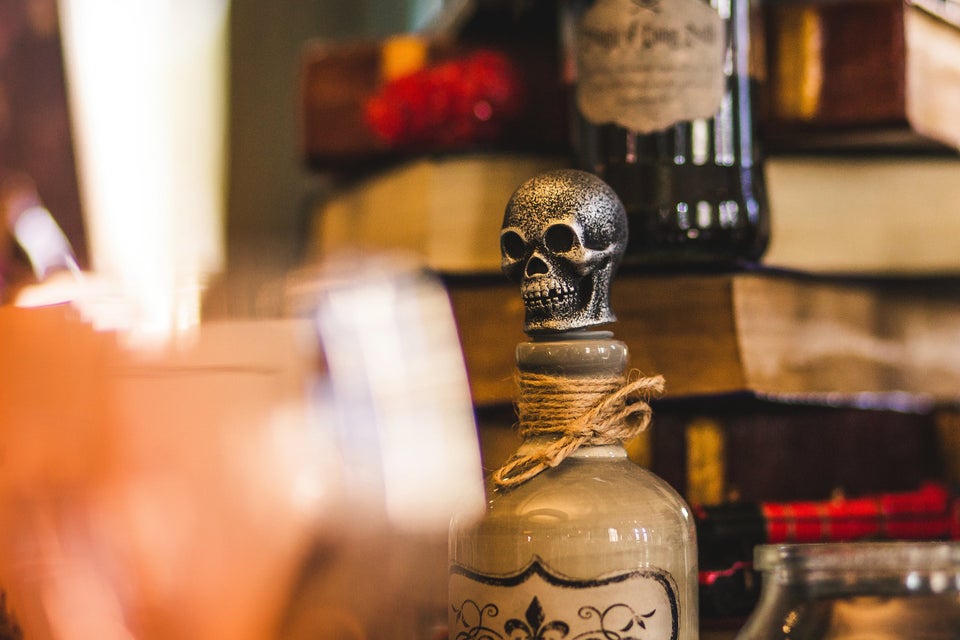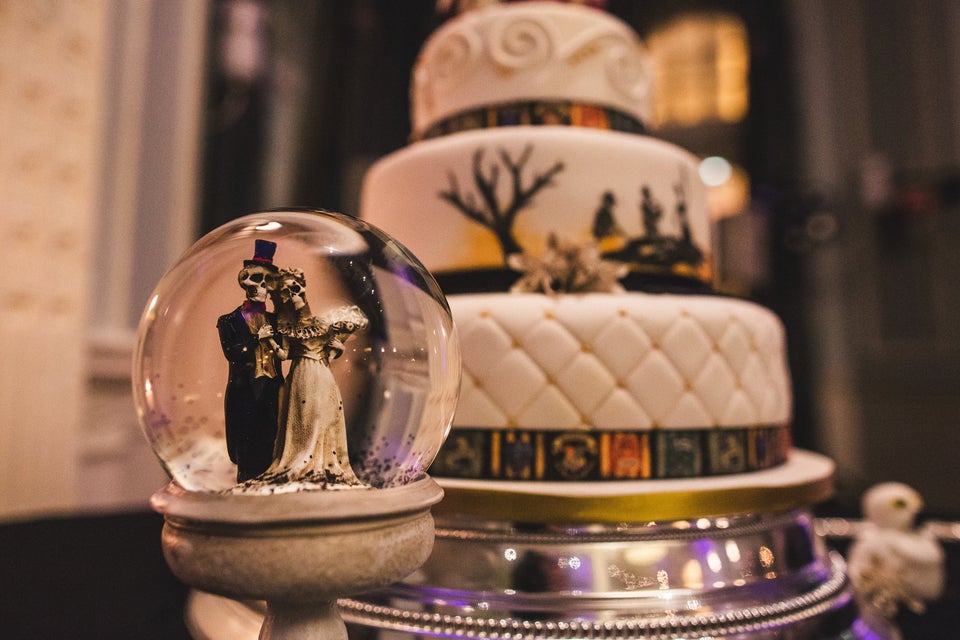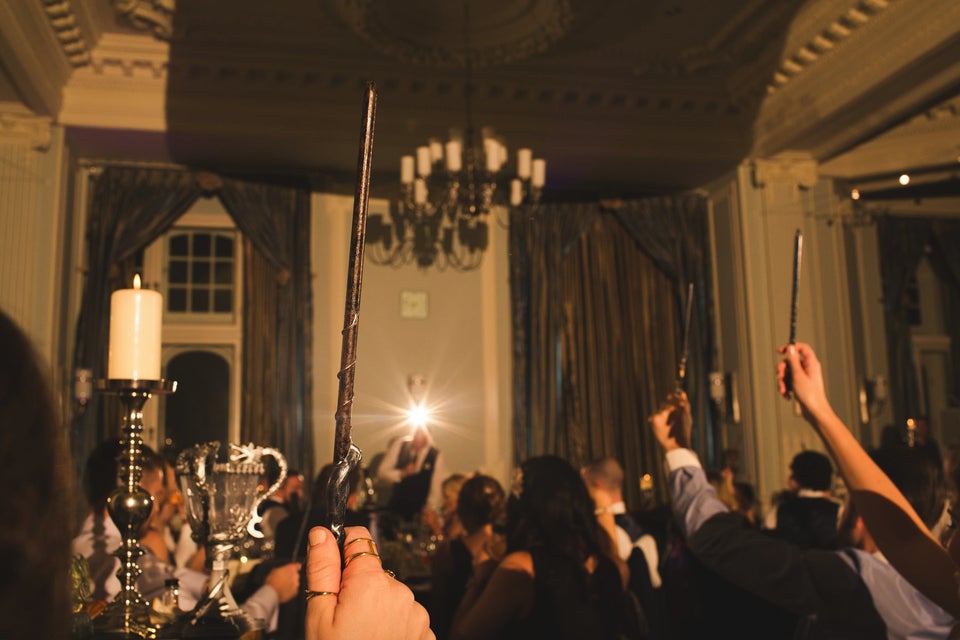 The Huffington Post reached out to the couple for comment, but had not heard back at the time of publication. This story may be updated.