Cindy and Matthew recently shared photos from their wizardly wedding day with Martha Stewart Weddings (the magazine doesn't share the last names of couples). We think J.K. Rowling would love them: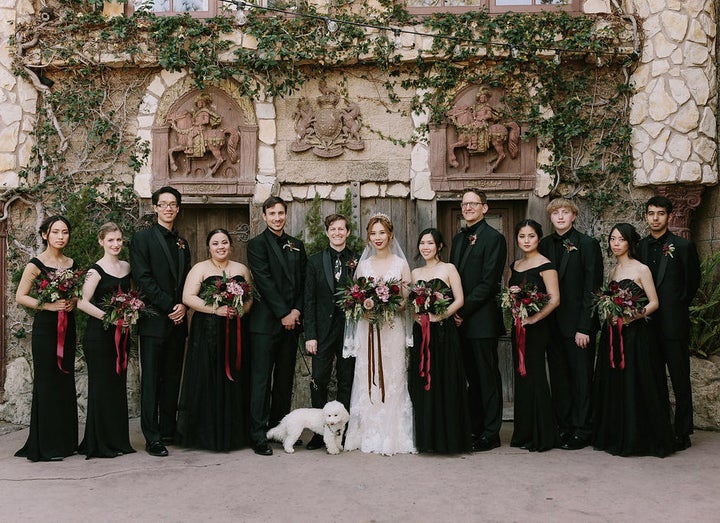 The two, who dated for six years before getting engaged at Big Sur, got married on Feb. 20, 2016. Cindy told Martha Stewart Weddings that she wanted her big day based on the "dark, moody nature of the films," even though the groom never read the books.
Cindy and Matthew chose a castle in Hollywood Hills for the venue ― Hogwarts wasn't available that day ― and asked guests to come dressed in "formal wizard-inspired clothing." Many of them happily obliged: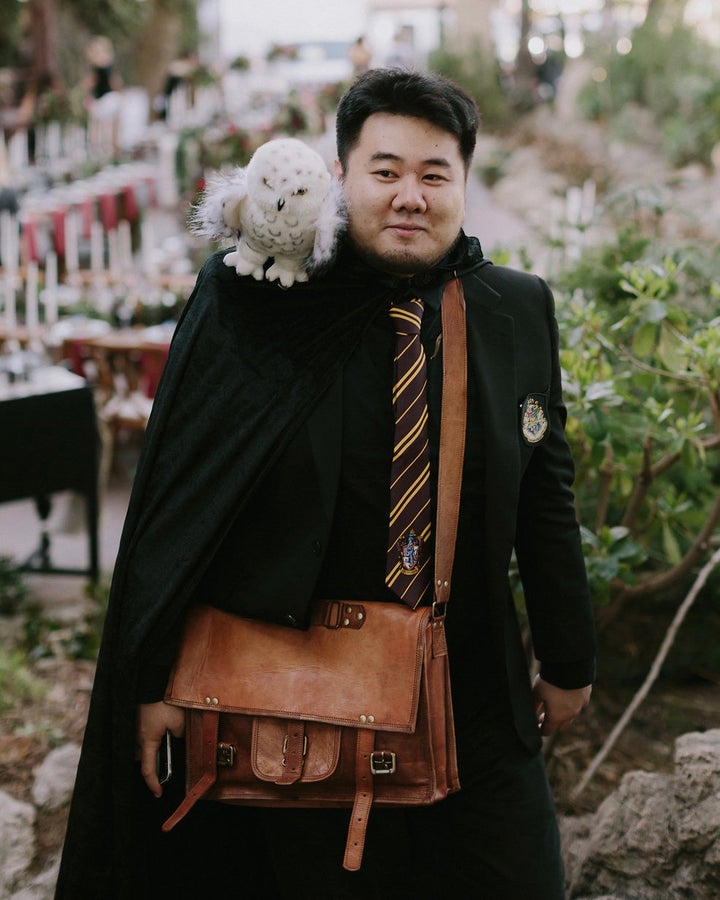 The bride, a calligrapher and user interface designer, helped create many of the "Harry Potter" details for the big day, including the incredible invitations (featuring details resembling Hogwarts acceptance letters and a Marauder's Map), DIY-wands with Ollivander-like tags for the guests and even a wizard's hat created for a sorting ceremony.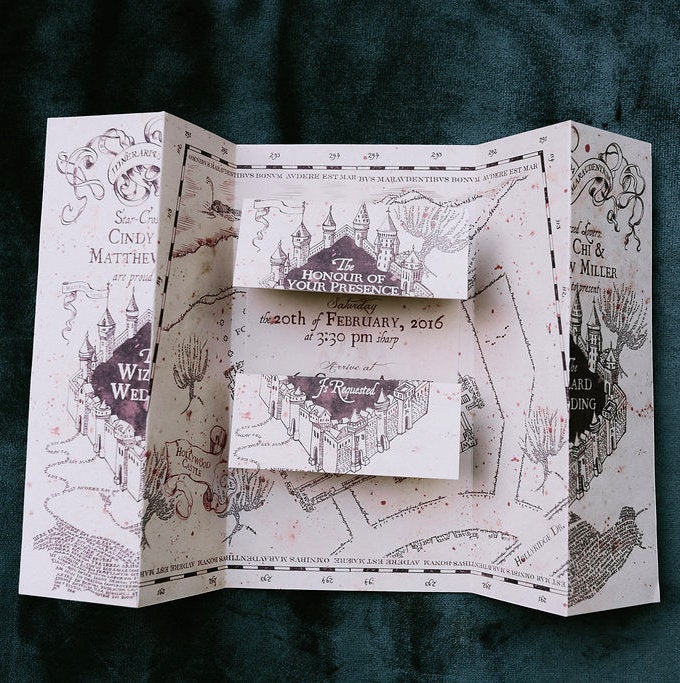 When it came time to eat, the "sorted" wedding guests sat at tables resembling the Great Hall, amidst pages of "Harry Potter" book pages and gorgeous candles. Cindy told Martha Stewart Weddings she also created table markers by painting Hogwarts class names on old "Harry Potter" books.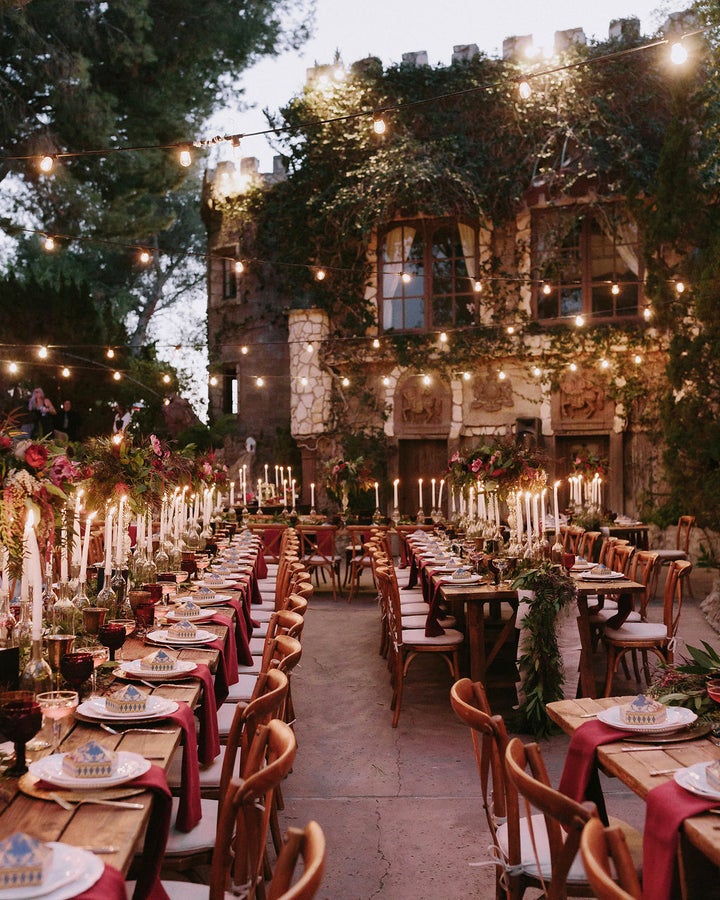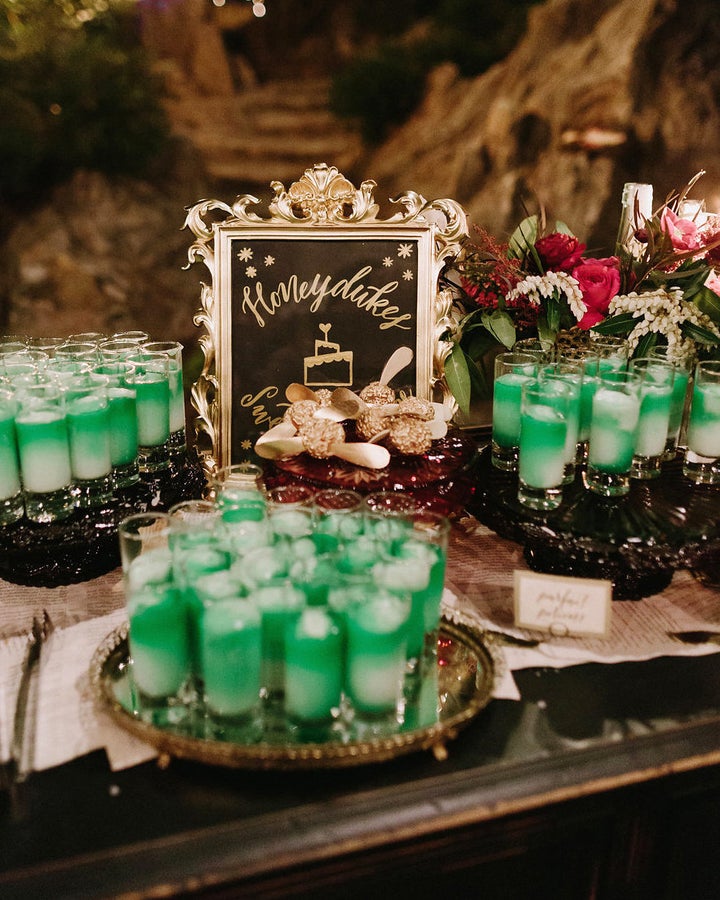 Perhaps the most delightful detail Cindy made sure to incorporate in her wedding was the floating candles from the Great Hall. Guests got to see them during Cindy and Matt's first dance.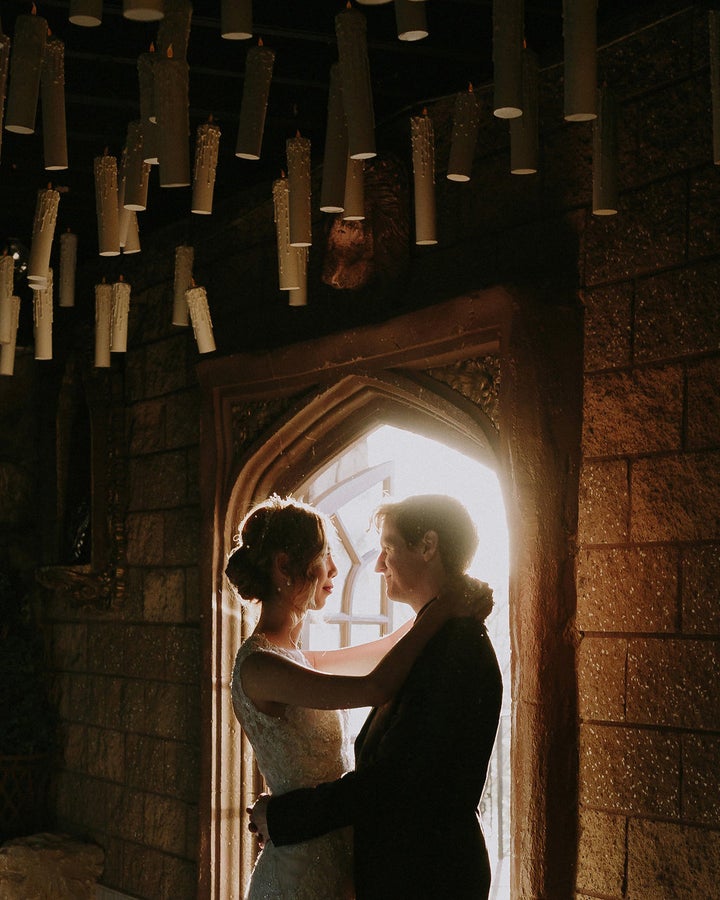 According to Martha Stewart Weddings, Matt finally ended up reading the entire Harry Potter series after the wedding. Better late than never!
The HuffPost Lifestyle newsletter will make you happier and healthier, one email at a time. Sign up here.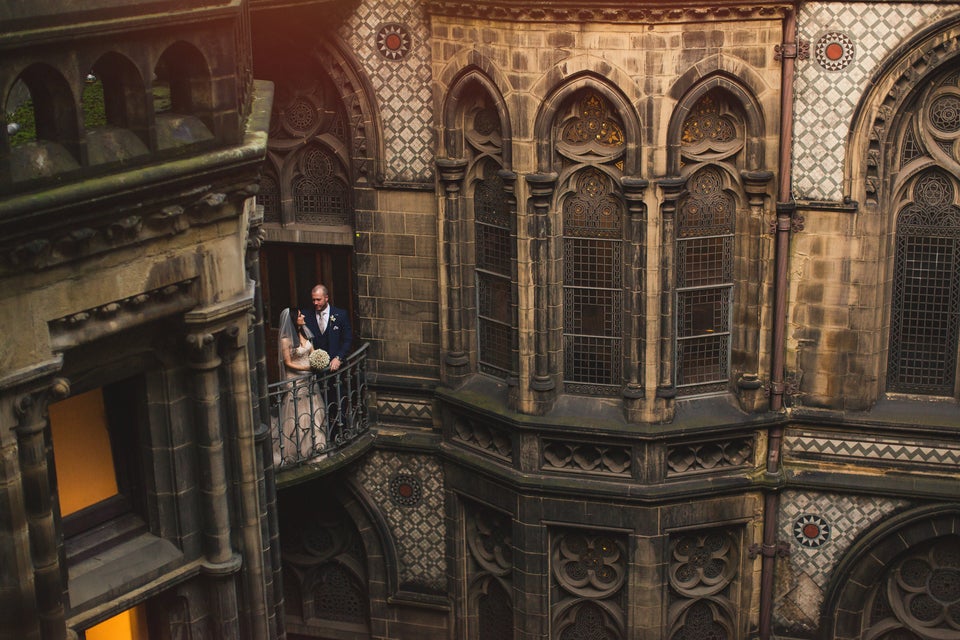 Harry Potter Wedding