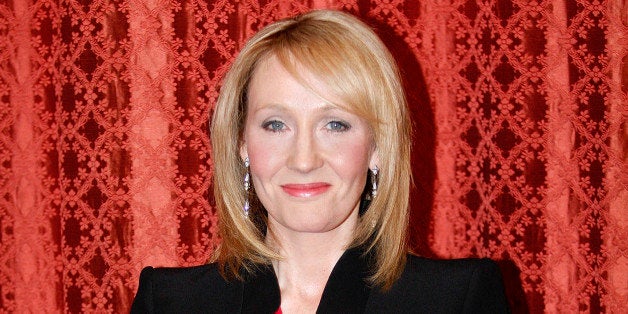 As part of 12 days of new content on Pottermore leading up to Christmas, the site posted a new riddle on Dec. 21. The correct answer unlocks writing from J.K. Rowling about the Inferi, reanimated corpses that protect one of the Horcruxes in Harry Potter and the Half-Blood Prince.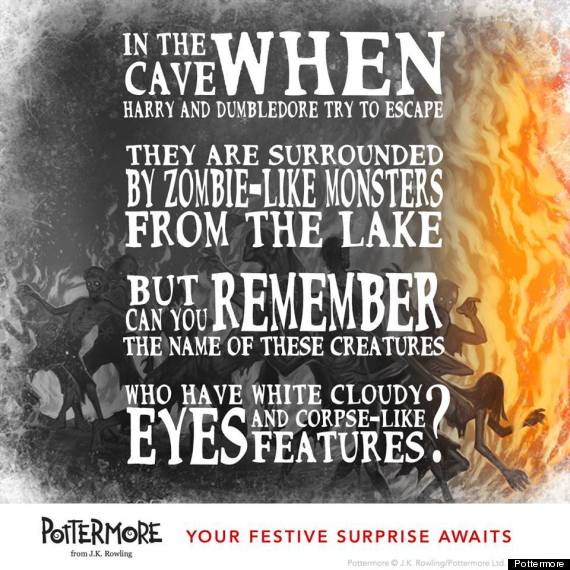 Those who solve the puzzle will unlock a new Moment from the book, in which Harry and Dumbledore face down an onslaught of living dead. The Moment includes new writing from Rowling about these ominous walking bodies, which are referred to as Inferi.
Rowling notes that she doesn't classify the creatures as zombies, though many readers might think of reanimated dead bodies as "zombies." In explanation, Rowling notes, among other reasons, that zombies belong to the folkloric tradition of Haiti and some regions in Africa, not Great Britain. "While the students of Hogwarts would learn about [zombies], they would not expect to meet them walking down the streets of Hogsmeade," she clarifies.
This attention to the different mythologies of different regions underpins the series. In another piece of writing recently published on Pottermore, Rowling pointed out that only one vampire makes an appearance in the books, and a brief one at that, in part because vampires belong to an Eastern European folklore tradition rather than a British one. The creatures with a stronger presence in the books, such as hags and werewolves, are generally drawn more directly from British mythology.
For more on why Rowling chose to distinguish the Inferi from zombies, solve the riddle to read the full story on Pottermore. And check out Monday's new writing on Draco Malfoy.
Popular in the Community