WASHINGTON -- Senate Majority Leader Harry Reid (D-Nev.), a lawmaker who has been endorsed by the National Rifle Association in the past, came out on Wednesday in support of strong gun control measures, including a ban on assault weapons and high-capacity magazines. He called for "courage" from his colleagues to join him in backing the gun legislation that will be up for a vote in the Senate Wednesday afternoon, and sharply criticized conspiracy theorists who "believe in black helicopters" and are spreading misinformation about the bill.
"Today I choose to vote my conscience," Reid said in an emotional speech. "Not only is Harry Reid a United States senator, but also a husband, a father, a grandfather and, I hope, friend of lots and lots of people. I choose to vote my conscience because if tragedy strikes again -- I'm sorry to say, Mr. President, it will -- if innocents are gunned down in a classroom, theater or restaurant -- I would have trouble living with myself."
The Senate is set to vote on nine gun amendments on Wednesday. They include a ban on certain assault weapons, a limit on high-capacity magazines, legislation to force states to respect other states' concealed carry laws and a measure strengthening the background check system. They will face a 60-vote threshold for passage.
In the past, gun control advocates have criticized Reid for not pushing for an assault weapons ban. But on Wednesday, he came out strongly against what he called "weapons of war" and said he was backing both the assault weapons and high-capacity magazines ban, criticizing conspiracy theorists.
"I'll vote for the ban because maintaining the law and order is more important than satisfying conspiracy theorists who believe in black helicopters and false flags," he said. "I'll vote for the ban because saving the lives of police officers, young and old, and innocent civilians, young and old, is more important than preventing imagined tyranny."
Still, the bans on assault weapons and high-capacity magazines are considered to be long-shots for passage. The most dramatic vote will be on the background check compromise that Sens. Joe Manchin (D-W.Va.) and Pat Toomey (R-Pa.) worked out. Heading into the vote, there were not enough senators in support to reach the 60-vote threshold, according to a whip count by The Huffington Post.
The Manchin-Toomey deal was dealt a significant blow on Tuesday, when Sen. Dean Heller (R-Nev.) announced he would be voting no on the deal. Democrats widely believed that he was one of the most likely Republicans to join the bipartisan compromise. But in a statement explaining his opposition, Heller said he was concerned the amendment would lead to a federal database of gun owners, even though such a registry is explicitly banned in the legislation.
Reid sharply condemned opponents of the background check deal for spreading misinformation about the prospect of a gun registry.
"Claims that this legislation would create a gun registry are nothing more than shameful scare tactics," he said. "If any of my colleagues wish to vote against stronger background checks, go ahead and do it and oppose the will of the American people. That's their right. But the American people, Mr. President, have a long, long memory. ... The opponents of the will of the American people should not spread misinformation or sow seeds of fear about this critical anti-violence legislation. But that's what they're doing. That's what they've done, and it's absolutely false and misleading."
This is a developing piece and has been updated.
Before You Go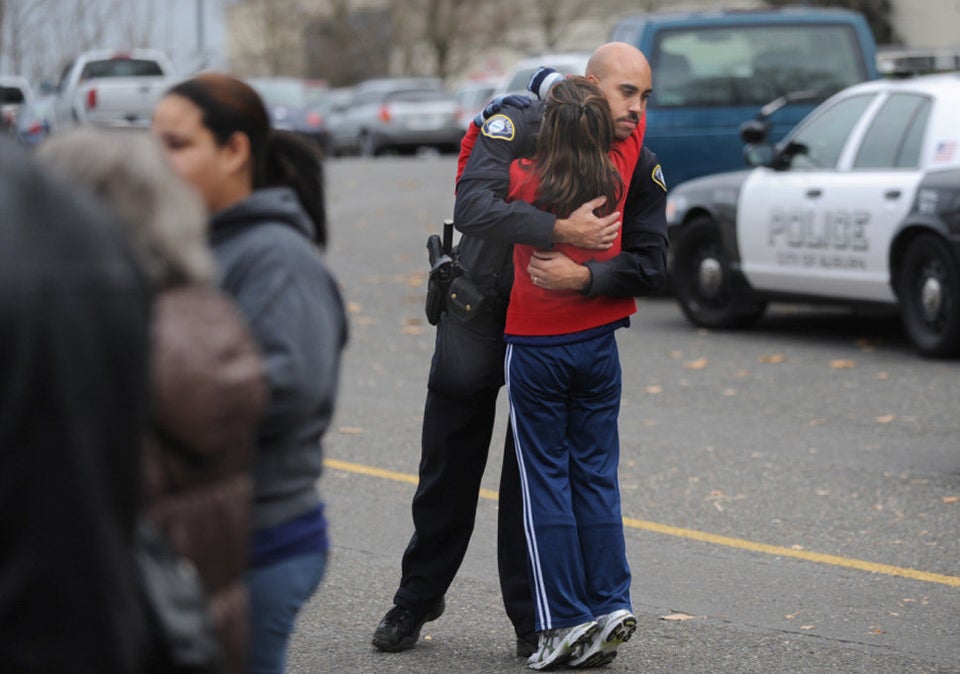 Obama's Gun Control Proposal Explained
Popular in the Community