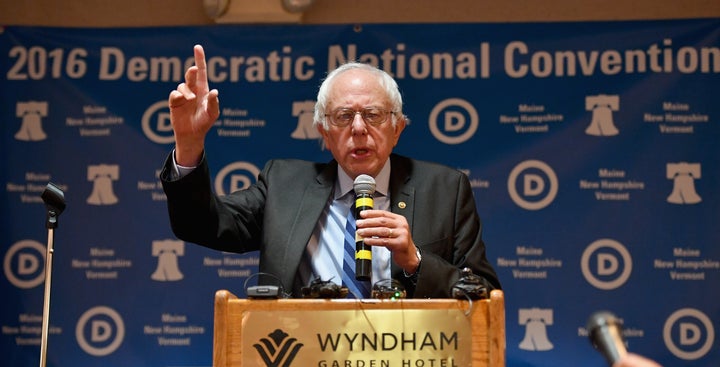 PHILADELPHIA ― Senate Minority Leader Harry Reid said Wednesday that Debbie Wasserman Schultz, the outgoing Democratic National Committee chair, didn't treat Sen. Bernie Sanders fairly during the primaries and should have resigned sooner.
Reid, a Democrat from Nevada, made his comments in response to a question about whether his party had a Plan B if something truly disqualifying emerged about Hillary Clinton in future email dumps.
"No," he told The Huffington Post, but went on to talk about the DNC communications released so far in what appears to be a Russian-orchestrated hack.
"Debbie Wasserman Schultz, she's always been good to me. I like her just fine," Reid said. "I know she's tried hard, but as some people probably know, I thought Bernie deserved somebody that was not critical to[ward] him. I knew ― everybody knew ― that this was not a fair deal. So I'm sorry she had to resign, but it was the right thing to do. She just should've done it sooner."
As DNC chair, Wasserman Schultz had scheduled many of the primary debates on weekends, when viewership was likely to be lower. Without the opportunity to debate in front of large audiences, it's difficult for an insurgent candidate to gain traction against an established rival.
"Bernie really had a movement out there, and it wasn't right to treat him that way," Reid said.
Popular in the Community