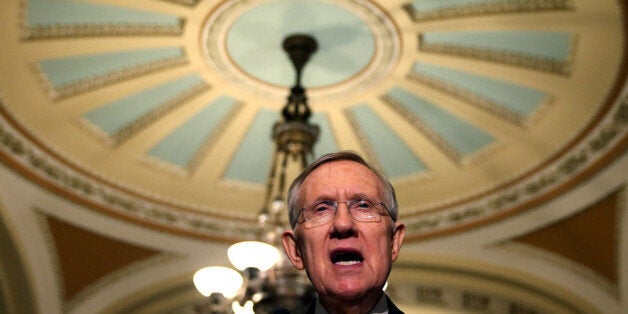 Senate Majority Leader Harry Reid (D-Nev.) blasted the CIA in a second Wednesday letter, alleging that the agency has engaged in a "transparent attempt" to undermine a Senate investigation of the agency's past torture program.
Reid's letter to Attorney General Eric Holder is the latest salvo in a fierce dispute between the CIA and the Senate over the long-running investigation into detainee interrogation practices, like waterboarding, during President George W. Bush's tenure. In a March 11 floor speech, Senate Intelligence Committee Chair Dianne Feinstein (D-Calif.) revealed that the CIA had searched a Senate computer to determine how the committee was able to obtain an internal agency review critical of the torture program. The CIA even filed a crime report on the matter with the Department of Justice.
Reid wrote to Holder that the CIA's latest move "appears to be a transparent attempt to intimidate the Committee and undermine its oversight of the Agency."
"In my capacity as the leader of the U.S. Senate, the CIA's actions cause me great concern," Reid wrote. "The CIA has not only interfered with the lawful congressional oversight of its activities, but has also seemingly attempted to intimidate its overseers by subjecting them to criminal investigation. These developments strike at the heart of the constitutional separation of powers between the legislative and executive branches. Left unchallenged, they call into question Congress's ability to carry out its core constitutional duties and risk the possibility of an unaccountable Intelligence Community run amok."
The Senate Intelligence Committee's torture investigation began in 2009. Its report was completed in December 2012, but since then has been waiting for CIA and White House declassification approvals. The committee's conclusions are reportedly harshly critical of the CIA's actions.
Reid wrote that he had directed the Senate sergeant-at-arms, the chamber's law enforcement body, to conduct its own forensic computer investigation, and he asked Holder for his support of that inquiry. The Senate leader also hinted that some Senate staffers may have been working with the CIA behind closed doors to undermine the release of the committee's torture report.
In his letter to Brennan, Reid requested that the CIA chief "take whatever steps necessary to ensure that CIA personnel refrain from further interaction relating to this issue with Senate staff other than the Sergeant-at-Arms staff conducting the examination."
Before You Go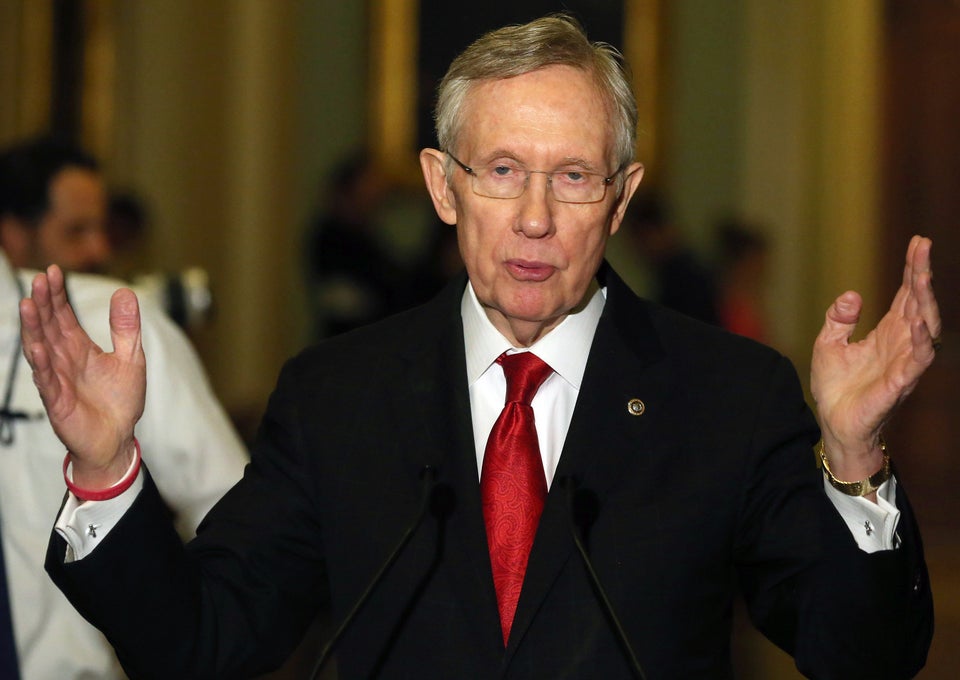 Harry Reid
Popular in the Community