WASHINGTON -- Senate Democratic leaders knew early Wednesday that they likely didn't have the votes to advance Debo Adegbile, President Barack Obama's nominee to lead the Justice Department's Civil Rights Division. But hours later they went ahead and held the vote anyway -- and dealt an embarrassing blow to the White House when it failed.

So why didn't they cancel the vote and save some face? Senate Majority Leader Harry Reid (D-Nev.) said Adegbile himself asked Democratic leaders to proceed with the vote, win or lose.
During a Thursday sitdown with reporters, Reid said that Adegbile, a respected civil rights lawyer who previously led the NAACP Legal Defense and Educational Fund, met privately with Reid and Senate Judiciary Committee Chairman Patrick Leahy (D-Vt.) for nearly an hour before the vote. The three of them went through the pros and cons of proceeding with what would likely be a loss. In the end, Adegbile said he wouldn't withdraw his name, even though Republicans and even some Democrats were ready to block him over the fact that he once helped get convicted murderer Mumia Abu-Jabal off death row.
"He said, 'I'm 47 years old. ... I've spent all my life trying to do the right thing,'" Reid said. "'I didn't step into a courtroom for this man. I didn't write a word for the briefs for this man. ... I've done nothing wrong. I think if I'm going to be voted down, it's a good time to start a discussion on civil rights in America.'"
Reid said that it was a "courageous" decision by Adegbile and that "he didn't do this lightly."
The White House also knew going into the vote that Obama's nominee was likely going down. Reid said he talked to Attorney General Eric Holder several times that morning as well as White House Chief of Staff Denis McDonough and Vice President Joe Biden. But it was ultimately Adegbile who wanted the vote.
Democrats needed 51 Senate votes to advance Adegbile's nomination. The final vote was 47-52, with every Republican and seven Democrats voting to stop him, citing his past representation of Abu-Jamal as the reason. Abu-Jamal was convicted some 30 years ago for killing a Philadelphia police officer, and his Senate critics said they couldn't support an executive nominee with ties to that case.
Adegbile hadn't made the decision to take on the case. When he became head of the NAACP Legal Defense Fund in 2012, the group was already representing Abu-Jamal, and Adegbile continued to do so on a narrow constitutional issue. In other words, he was just doing his job by advocating for his client.
The fact that Adegbile's nomination failed because of a client he once represented rattled some in the legal community. It seemed to set a new precedent that senators may hold past representation of a politically unpopular client against a lawyer if he or she ever seeks a political appointment.
Reid called the failed vote "an injustice" and said he hopes "someday [Adegbile] can do what he wants to do."
Asked if he plans to make another push, along with the White House, to round up a few more votes to advance Adegbile, Reid said, "I'm not going to give up on him."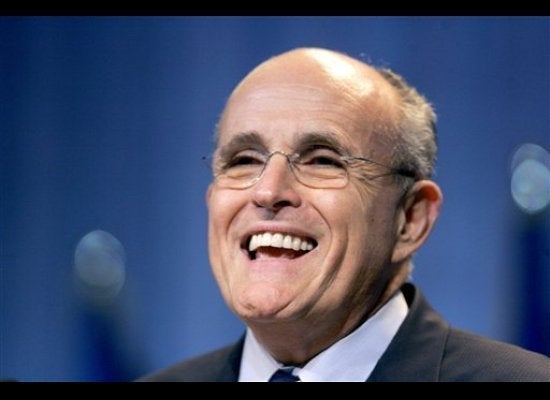 Out-Of-Touch Politicians
Popular in the Community