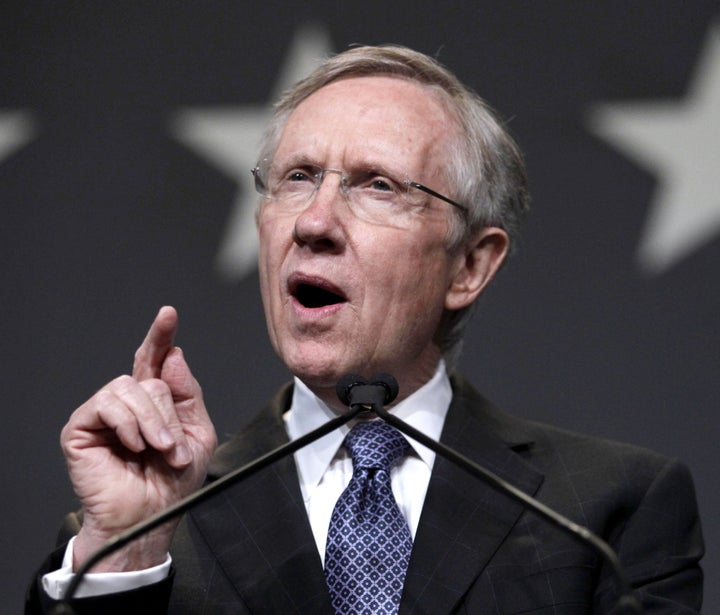 WASHINGTON -- Senate Majority Leader Harry Reid (D-Nev.) made good on a campaign promise Wednesday afternoon, vowing to bring the DREAM Act to the Senate floor for a vote during the lame-duck session. The bill would create a pathway to citizenship for children of undocumented immigrants who enlist in the military or enroll in college. Opponents charge that it is too broad and would encourage the flow of labor across the border.
"I will move the DREAM Act as a standalone bill in the lame duck. It's good for the economy & Pentagon says good for natl security," Reid tweeted Wednesday evening. A Reid spokesman said that no date had been set for a vote, but that Reid had been speaking to his Democratic colleagues throughout the week about holding the vote.
On Tuesday, President Obama met with the Congressional Hispanic Caucus and, according to Rep. Luis Gutierrez (D-Ill.), promised to put his weight behind the bill and work "hand in glove" to see it passed.
Democrats would need to peel off two Republican votes to beat back a filibuster. Sen. Bob Bennett (R-Utah) has previously said that he would vote for the bill as a standalone and, having lost his GOP primary, can vote freely on the measure. Sen. George Voinovich (R-Ohio) is also retiring in a few weeks time. A number of Republicans supported the measure in 2007, though that was several lifetimes ago in political terms.
Gutierrez said that House Speaker Nancy Pelosi (D-Calif.) has also promised a vote during the lame duck session. Any vote would be unlikely to come until after the Thanksgiving recess.

Popular in the Community