WASHINGTON -- Senate Majority Leader Harry Reid (D-Nev.) said Monday that he expects to take up legislation "soon" that would ban workplace discrimination based on sexual orientation or gender identity.
As part of a statement in celebration of June as Lesbian, Gay, Bisexual and Transgender Pride Month, Reid noted Nevada laws prevent people from being fired simply because of their sexual orientation or gender identity. That's not the case in many other states, he said, which is why it's time to move on the federal Employment Non-Discrimination Act.
"I look forward to taking up the Employment Non-Discrimination Act (ENDA) soon, to prohibit such job discrimination across the nation," Reid said.
The bill has been reintroduced in several Congresses and has gotten some hearings, but hasn't had a vote on the House or Senate floor since November 2007, when it passed the House by 235-184. ENDA was introduced in this Congress by Rep. Jared Polis (D-Colo.) in the House and Sen. Jeff Merkley (D-Ore.) in the Senate.
Reid made news last month when he said his niece is a lesbian, something that has made the issue more personal for him.
On a related front, in March, Reid was one of 39 senators who signed onto an amicus curiae brief with the U.S Supreme Court in support of repealing the Defense of Marriage Act, which defines marriage as between one man and one woman. The court is expected to rule on the constitutionality of DOMA in the coming weeks.
"Our nation is made stronger by its diversity," Reid said Monday. "I remain committed to ensuring that all Americans are treated equally, regardless of their race, religion, gender, sexual orientation, gender identity, or any other irrelevant factor."
Before You Go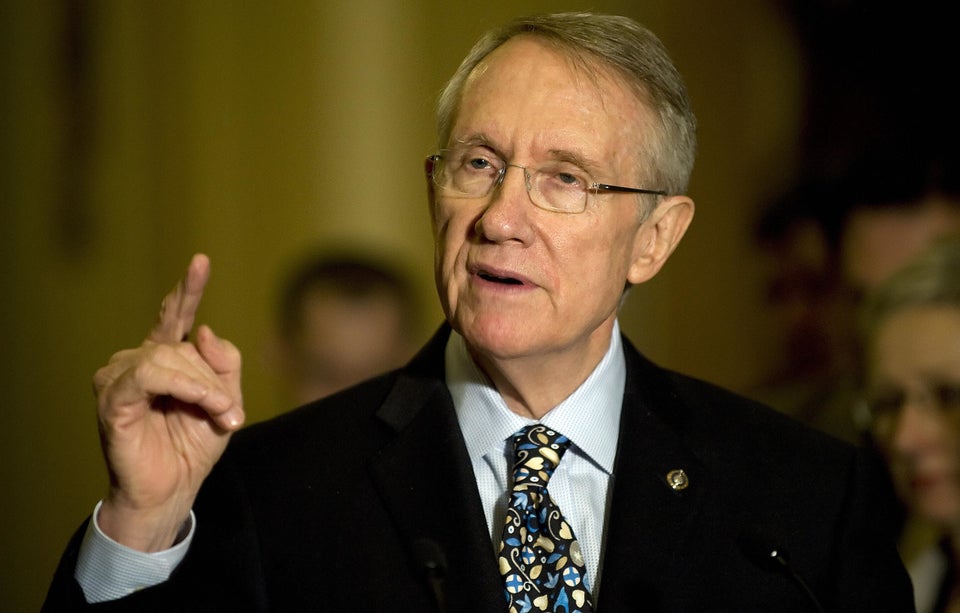 Senate Majority Leaders Through The Years
Popular in the Community