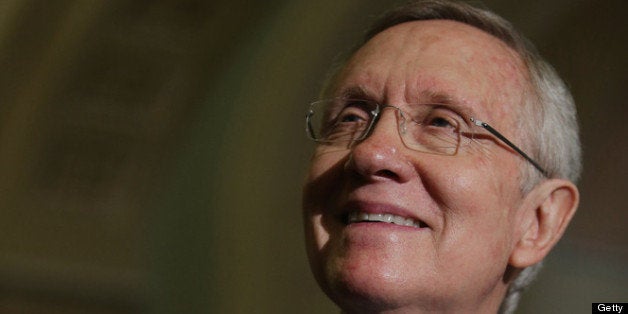 WASHINGTON -- Senate Majority Leader Harry Reid (D-Nev.) said Thursday that he'll co-sponsor the Employment Non-Discrimination Act, a major boost for the bill aimed at banning workplace discrimination based on sexual orientation or gender identity.
"No one should face discrimination in their workplace based on sexual orientation," Reid said in a statement to The Huffington Post. "It's time to make fairness the law of the land. That is why I am co-sponsoring this legislation and I will do everything I can to ensure that it passes the Senate."
Reid's announcement makes him the 50th cosponsor of ENDA. He said earlier this week that he expects it to reach the Senate floor "soon."
Despite major advances for the lesbian, gay, bisexual, transgender community in the past couple of years -- including the repeal of Don't Ask, Don't Tell and lawmakers announcing support for repealing the Defense of Marriage Act -- ENDA has stagnated. It's been reintroduced in several sessions of Congress and has gotten some hearings, but it hasn't had a vote on the House or Senate floor since November 2007, when it passed the House 235-184. It was introduced in this Congress by Rep. Jared Polis (D-Colo.) in the House, and by Sen. Jeff Merkley (D-Ore.) in the Senate.
President Barack Obama gave a push to ENDA during a Thursday night reception at the White House honoring LGBT Pride Month.
"In 34 states, you can be fired just because of who you are or who you love. That's wrong," Obama said to applause. "There's a bipartisan bill moving forward in the Senate that would ban discrimination against all LGBT Americans in the workplace, now and forever. We need to get that passed. I want to sign that bill. We need to get it done now."
ENDA has only two Republican co-sponsors -- Sens. Susan Collins (Maine) and Mark Kirk (Ill.) -- but it's been quietly picking up support in the past few weeks. Sen. Angus King (I-Maine) signed on as a co-sponsor on June 3, and a few days later, Sen. Heidi Heitkamp (D-N.D.) co-sponsored it.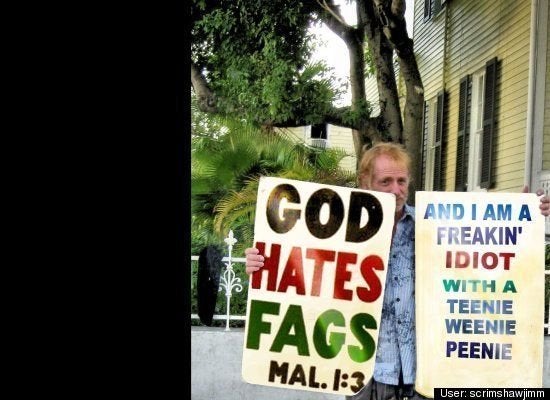 Anti-Gay Protesters Getting Owned
Popular in the Community