WASHINGTON -- Senate Majority Leader Harry Reid (D-Nev.) appears not to have been swayed by President Barack Obama's State of the Union appeal to Congress to push through trade deals, declaring flatly on Wednesday that he opposes so-called fast-track authority for the White House.
Fast track, known formally as Trade Promotional Authority, essentially requires Congress to give international trade agreements negotiated by the president an up-or-down vote with no chance for amendments.
The fast-track authority lapsed during the administration of George W. Bush, and Obama would like to revive it in hopes of passing his ambitious and murky Trans-Pacific Partnership pact, which many opponents on the left and right fear will undermine the United States' ability to maintain its own labor and environmental protections.
Obama, however, made a strong pitch for the authority in his Tuesday speech, casting it as part of his bipartisan outreach and as an economic booster.
"When 88 percent of our exporters are small businesses, new trade partnerships with Europe and the Asia-Pacific will help them create more jobs," Obama argued. "We need to work together on tools like bipartisan Trade Promotion Authority to protect our workers, protect our environment, and open new markets to new goods stamped 'Made in the USA.' China and Europe aren't standing on the sidelines. Neither should we."
But Reid thinks differently.
"I'm against fast track," Reid told reporters Wednesday on Capitol Hill, before suggesting a fast-track bill introduced by Sen. Max Baucus (D-Mont.) may not get a vote.
"We'll see. Everyone knows how I feel about this. Senator Baucus knows, [potential backer] Sen. [Ron] Wyden knows. The White House knows."
Indeed, Reid cautioned the president and his allies to back off.
"I think everyone would be well advised just to not push this right now," the majority leader said.
Progressive Democrats likely will be cheered by Reid's words. Many worry that not only would fast-tracking and subsequent passage of a Trans-Pacific Partnership be a disastrous replay of the loathed North American Free Trade Agreement, but that it would undercut Democrats' arguments that they're looking out for working people in this year's elections.
Reid's flat opposition all but guarantees that the president's Pacific trade agenda will not advance in 2014. Obama may have to try again in 2015, before the next presidential campaign goes into full swing.
Michael McAuliff covers Congress and politics for The Huffington Post. Talk to him on Facebook.
Before You Go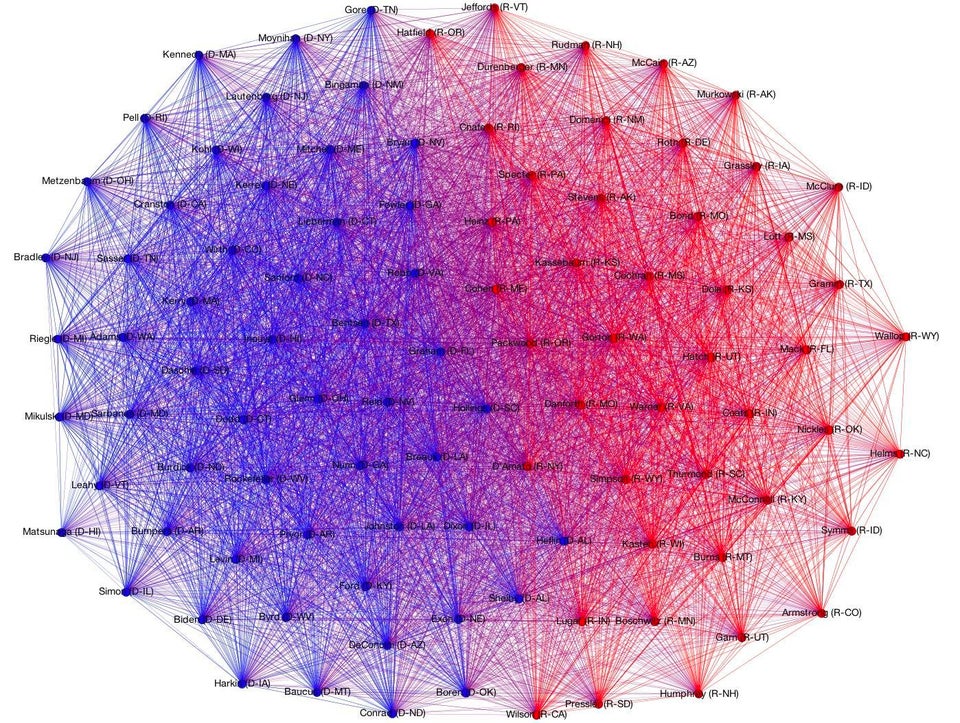 Senate Polarization, 1989-2013
Popular in the Community