Senate Majority Leader Harry Reid (D-Nev.) said he'll defend the Federal Communications Commission against congressional Republicans if it decides to support net neutrality with new regulations requiring Internet providers to treat all data equally.
"Let me be clear: I support net neutrality," Reid wrote in a letter Monday to progressive online groups. "I will lead the fight to protect any Open Internet rules promulgated by the FCC against the inevitable Republican attack against such rules."
Groups that include Daily Kos, Credo, MoveOn, Color of Change, and Demand Progress had asked Reid to speak out on net neutrality, noting that unlike House Minority Leader Pelosi (D-Calif.), he had held his silence since the FCC revealed a preliminary plan in April.
That plan, which FCC Chairman Tom Wheeler seems inclined to approve, may allow broadband companies to charge extra for fast Internet access. Progressives are still working to change Wheeler's mind in favor of regulation.
Progressives want the FCC to reclassify broadband companies as public utilities, forcing them to treat every website equally. Republican leaders have promised to fight that step in Congress.
Reid did not take an outright position on reclassifying broadband companies. But he did affirm that if the FCC decides that declaring the companies utilities is the best path, he will support it. Cable companies are major donors to Reid's campaign, but the letter suggests he is willing to cautiously buck them on an issue near and dear to online organizers.
Those organizers turned out big during the recent FCC comment period on various net neutrality proposals, contributing many of the more than 1 million comments that flooded the comission. A second comment period will end on Sept. 10.
David Segal, executive director of Demand Progress, said in a statement that Reid's letter "makes it clear that the Senate Democrats will defend" the FCC, even if it decides to reclassify cable companies as utilities under Title II of the Communications Act of 1934.
"The FCC can no longer lean on vague political concerns as an excuse pass its 'slow lanes' proposal," Segal said. "This rule must be made on the policy merits, and Title II is the only option that protects the Internet."
Support HuffPost
The Stakes Have Never Been Higher
Before You Go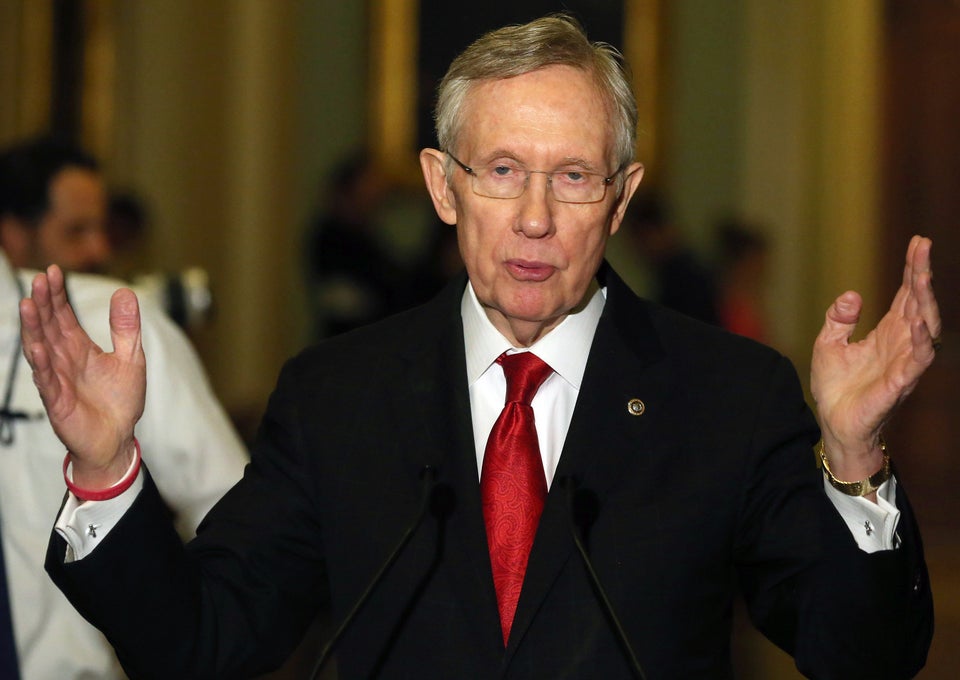 Harry Reid
Popular in the Community