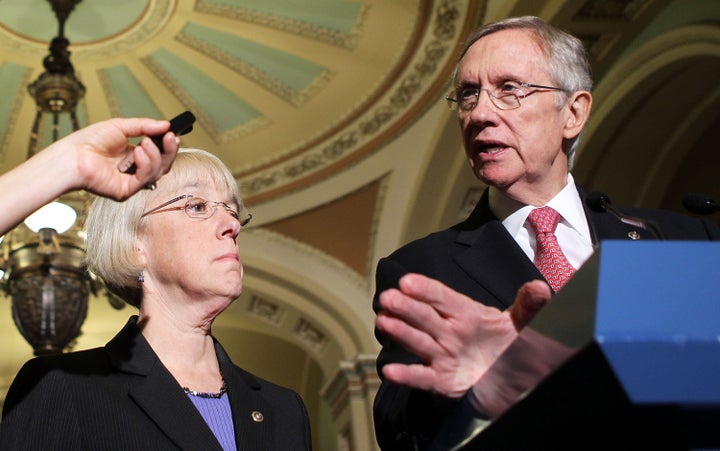 Senate Majority Leader Harry Reid said recently that if the upcoming 112th Congress fails to address comprehensive immigration reform, it will be the result of the GOP's insufficient "mental capacity."
During an interview with the New York Times, Reid did a little forecasting about the legislative limits of the next Congress.
For his part, Mr. Reid predicted, "We'll get some things done," naming comprehensive immigration legislation as one possibility.

If Republicans' vulnerability among Hispanic voters does not persuade them to compromise, he noted, "they have real problems with their mental capacity."
Others have said that the Senate's failure to pass the DREAM Act is a bad omen, as far as the future of immigration reform is concerned.
The legislation, which offers a path to citizenship for undocumented immigrants who entered the country as children, was slammed by opponents as an "amnesty" bill that didn't address the more urgent need of securing the border.
While some still hold hope that the DREAM Act's powerful allies will succeed in pushing forward comprehensive immigration reform, it appears that more states are turning to harsh immigration enforcement laws inspired by Arizona's controversial measure signed into law earlier this year. Further complicating the reform effort is a new wave of state legislators taking aim at "birthright citizenship."
Popular in the Community