WASHINGTON -- Just as he did two months ago, after a mass shooting in Oregon, Senate Minority Leader Harry Reid (D-Nev.) took angrily to the Senate floor Thursday to once again advocate for gun control legislation. He asked his colleagues to "take a long, hard look this morning, maybe in the mirror, and ask themselves, 'Where do I stand?'" after Wednesday's mass shooting in San Bernardino, California, that killed 14 people.
"We as the legislative body of this country do nothing. So I have a question for every member of this body: How can we live with ourselves for failing to do the things we know that will reduce gun violence?" Reid said.
"Will it get rid of all of it? Of course not. But will it reduce it? Yes. We're complicit through our inaction, and if we continue to fail to act, we'll be complicit today and every day into the future," he added. We'll keep ending up right where we are, mourning innocent victims in San Bernardino, California, or Charleston or Newtown. When the victims turn to us for help, we'll have nothing to show but empty hands and a few empty gestures. It's despicable."
Reid also had some choice words for the National Rifle Association, who have long obstructed efforts to pass gun control laws, such as mandating background checks and closing loopholes that make it easier for people to obtain guns. The NRA also donates to lawmakers who support gun rights.
"Now, there was a time in my legislative career that I tried to work with the National Rifle Association. But the NRA today is a far cry from a sportsman's organization that I once supported. The NRA once called mandates for background checks reasonable," Reid said. "I'm not making this up. Now they are transformed in a quasi-militant wing of the Republican party."
Calling gun violence "an epidemic" and listing off a few of the numerous mass shootings over the last several years, Reid chided lawmakers who are reluctant to take up such measures because of their ties to the NRA, asking them to think of their constituents instead.
"I know the thought of upsetting the National Rifle Association scares everybody, especially my Republican colleagues," Reid said. "But you know what scares the American people? Gun violence. These mass shootings at holiday parties frighten the American people. Is that the only reason they're frightened? Of course not. They're afraid to go to a movie theater, go to a concert."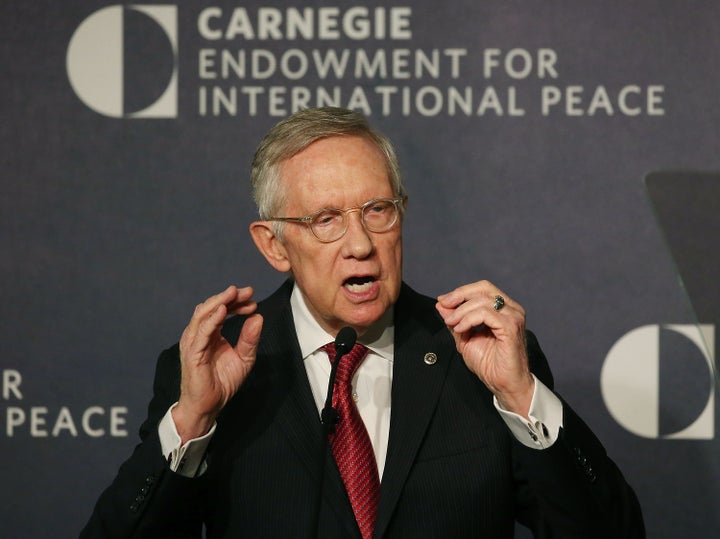 Reid's speech came at the beginning of Thursday's Senate session devoted to a GOP bill, once again attempting to repeal the Affordable Care Act -- a proposal he called "insanity."
"Einstein said that the definition of insanity is when someone does the same thing over and over again knowing they're going to get the same result. So we're wasting our time here today. Everyone knows the result," he said.
During the debate over the bill, Reid is to introduce an amendment that would prevent people convicted of harassing women at abortion clinics from obtaining guns, in response to last week's mass shooting at a Planned Parenthood clinic in Colorado.
"We have the opportunity to cast a vote here today, and we will shortly, because we're focused on doing something. People on this side of the aisle are focused on doing something to stop this gun violence, and we're going to force amendments to that end today," he said. "We will try to do something, anything."
Watch Reid's remarks above.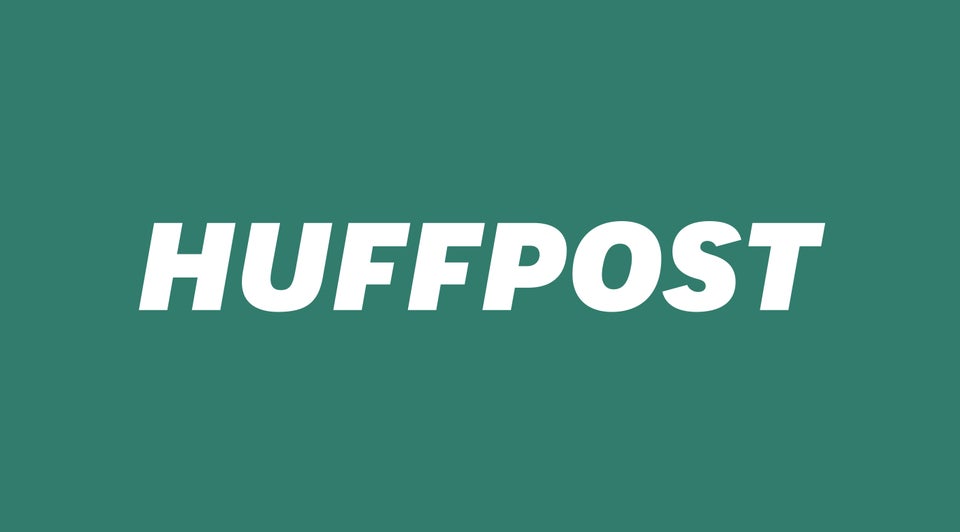 Reactions To San Bernardino Shooting
Popular in the Community