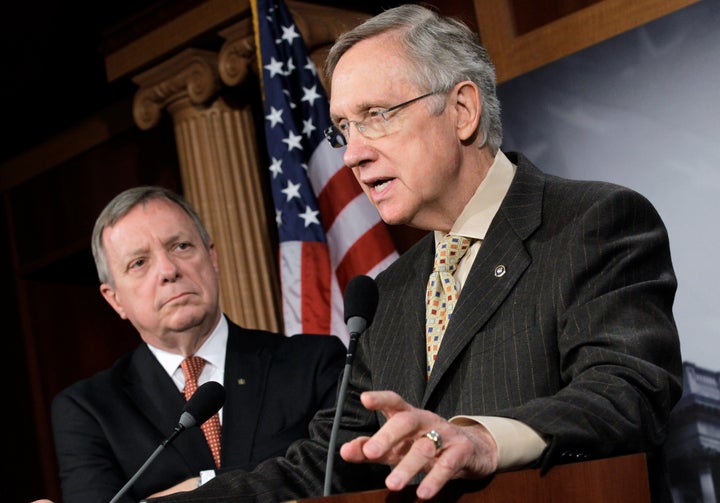 WASHINGTON -- Senate Majority Leader Harry Reid (D-Nev.) came out in support on Thursday of a bipartisan framework for immigration reform put out by the "gang of eight" earlier in the week.
"I have been advocating these principles for years, and I'm pleased that the bipartisan framework of the bill meets that criteria," Reid said at a press conference.
"President Obama has made immigration reform his top priority, and it's my top priority," he added. "I'm committed to getting this bipartisan issue that we now have before us over the finish line."
A bipartisan group of senators, dubbed the "gang of eight," announced their framework for immigration reform on Monday. Sens. Dick Durbin (D-Ill.) and Chuck Schumer (D-N.Y.), who appeared with Reid at the Thursday press conference, are members of the group, along with Sen. John McCain (R-Ariz.), Marco Rubio (R-Fla.), Lindsey Graham (R-S.C.), Jeff Flake (R-Ariz.), Michael Bennet (D-Colo.) and Bob Menendez (D-N.J.).
Reid announced his support in a press release earlier this week, but spoke more forcefully about the issue on Thursday, calling the group's work "exemplary" and a major step toward finally enacting comprehensive immigration reform. He said he will take the bill through regular order, allowing others to weigh in during committee and floor amendments, and give the body as much time as it needs to get reform done.
Schumer and Durbin said the group has made significant progress this week on some of the most difficult issues, alluding to questions over how border security metrics in a bill should be determined.
The group proposed allowing a path to citizenship for undocumented immigrants already living in the country, but with a trigger that would only allow those immigrants to receive green cards once certain border security metrics were met. They would immediately be able to receive provisional status to remain in the country. Those measures would be joined by more employer enforcement, a streamlined legal immigration reform system and a quicker pathway to citizenship for agricultural workers and young undocumented immigrants who entered the country as minors.
Durbin said a border commission set up by the potential bill would have an advisory role in determining whether its implementation could move on to the next step: offering green cards. But he noted the Department of Homeland Security secretary would have the final say, and metrics will be determined such that there is little room for discretion in the area.
Schumer said the border enforcement element to the proposed reform should not be considered a threat to eventual citizenship for undocumented immigrants.
"We're not using border security as an excuse or block to the path to citizenship," he said. "We just want to make sure, and this is very important both substantively and politically, that there is a secure border."
Some Republicans have expressed skepticism about the plan, arguing any pathway to citizenship could amount to amnesty that would not effectively prevent future swells in unauthorized immigration.
President Barack Obama kicked off a more public push for immigration reform in a speech on Tuesday, also offering a pathway to citizenship but without any border security requirements, although he also called for increased resources at the border.
A bipartisan group in the House is also working on a plan for immigration reform, which has yet to be unveiled. Schumer and Durbin said they are working with that group, and the Congressional Hispanic Caucus, on reform. They said they expect the House group to put out its own plan similar to their own, but likely with some differences.
Schumer said they are aiming for a vote in the Senate by late Spring or Summer, so the House would have time to pass a bill by the end of the year. He predicted the most difficult issues to be defining metrics that demonstrate the border is secure, crafting a pathway to citizenship, reaching an agreement between business and labor on the future flow of immigrants and finding a balance between employment- and family-based immigration. Durbin told reporters they have not yet determined how long it might take for undocumented immigrants to become citizens.
He said earlier that he is cautiously optimistic about the bill's prospects.
"We have a long way to go, some tough issues ahead of us, and I'm sure there will be some obstacles in the path," Durbin said during the press conference Thursday. "But the good faith effort that's being put into this absolutely is encouraging to me and gives me hope."
This article has been corrected to reflect a previous statement made by Reid in support of the framework.
Before You Go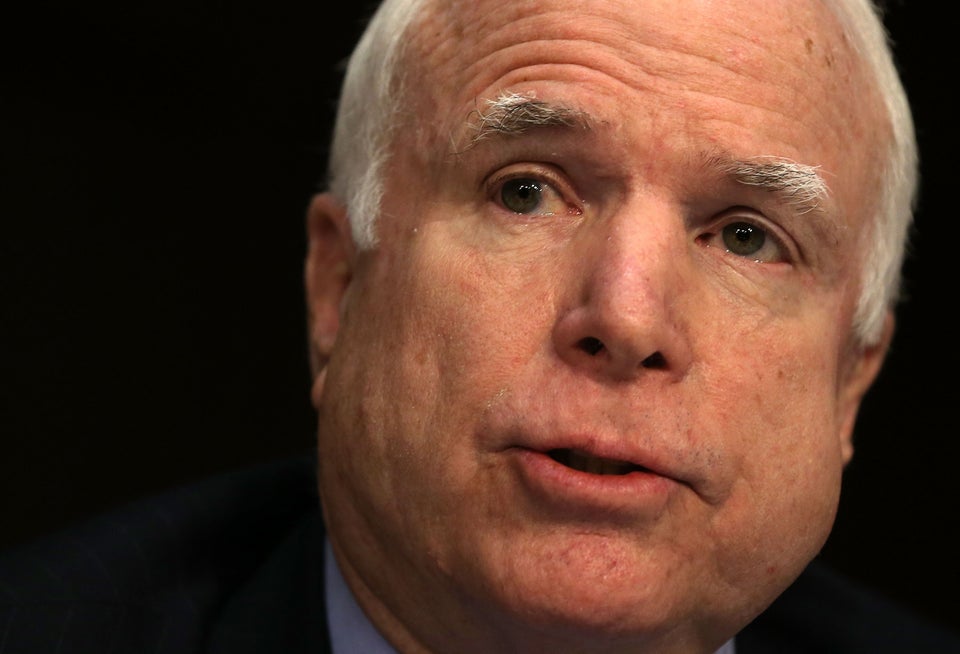 Bipartisan Immigration Plan's Key Provisions
Popular in the Community