WASHINGTON -- Senate Majority Leader Harry Reid (D-Nev.) hit back at Republicans over the politicization of the IRS scandal on Tuesday, charging that they were silent when the agency went after progressive groups during the George W. Bush administration and now look the other way when Karl Rove blatantly flouts his tax-exempt status.
He also chastised the GOP for obsessing over the alteration of talking points after the Benghazi terrorist attack, rather than working to help increase funding for embassy security nationwide.
"This is not the first time we've seen this," Reid told reporters on Tuesday. "It wasn't long ago that the IRS inappropriately targeted the NAACP, Greenpeace and a California church that was progressive, called the All-Saints Church in Pasadena. It was interesting at that time, we didn't hear a single Republican grandstand the issue then. Where was their outrage when groups on the other side of the political spectrum were under attack?"
"I believe we need to take action to stop this inappropriate behavior at the Internal Revenue Service. I believed it then, I believe it now," he added.
Lawmakers on both sides of the aisle have condemned the revelation, calling for further investigation. Some Republicans have compared the scandal to Watergate. White House spokesman Jay Carney said on Tuesday that no one in the White House or on President Barack Obama's political team knew anything about what the IRS was doing.
But as Reid pointed out, the IRS also faced politicization charges during the Bush administration. The agency threatened to revoke the tax-exempt status of a church in California after the pastor gave an anti-Iraq War sermon before the 2004 presidential election -- even while other churches were mobilizing for Bush. The IRS also targeted the NAACP for criticizing Bush and went after Greenpeace -- apparently spurred by a suggestion from an Exxon-Mobil funded organization.
Reid also called on the IRS to give more scrutiny to political nonprofits, known as 501(c)4 organizations under the tax code, that are supposed to be social welfare organizations but are simply acting as political attack groups. In particular, he singled out Karl Rove and his Crossroads GPS behemoth, which spent heavily in the 2012 election attacking Democrats.
"And I ask, what has Karl Rove ever done to improve the social welfare of the United States?" Reid said. "That's what these shadowy organizations are supposed to do; that's what their charter says. His organization, Rove's organizations, have one purpose and one purpose only, and that's to defeat Democrats. Anyone who thinks otherwise is being willfully foolish. Preventing these groups from masquerading as social welfare organizations is really a critically important task, whether these groups are on the left or the right."
Reid called for the passage of the Disclose Act, which would require big-spending outside groups to disclose their donors. The bill died in the face of Republican opposition.
"So again I ask, where was the outrage of the Republicans then?" Reid said. "While we must stop these abuses by the IRS, we must also crack down on the efforts of Karl Rove and others to exploit our tax code and pour unlimited amounts of money into our political system, masquerading as social welfare."
Sen. Orrin Hatch (R-Utah), speaking to reporters on Tuesday, did not reference what happened during the Bush administration, instead comparing it the misdeeds of President Richard Nixon.
"I've never seen anything quite like this, except in the past, during the Nixon years," he said.
Reid also charged that Republicans were being dishonest in their concern about the Sept. 11, 2012, Benghazi terrorist attacks, saying their outrage was "about smear politics and nothing else."
"Earlier this year, they didn't say a word when Republicans held up for months and months security funding of our embassies," he said. "They're still doing this. ... The real fact is, Republicans are more concerned about giving President Obama a black eye and taking shots at Secretary Clinton than actually tracking down the people who performed these outrageous acts of terrorism and bringing them to justice."
Before You Go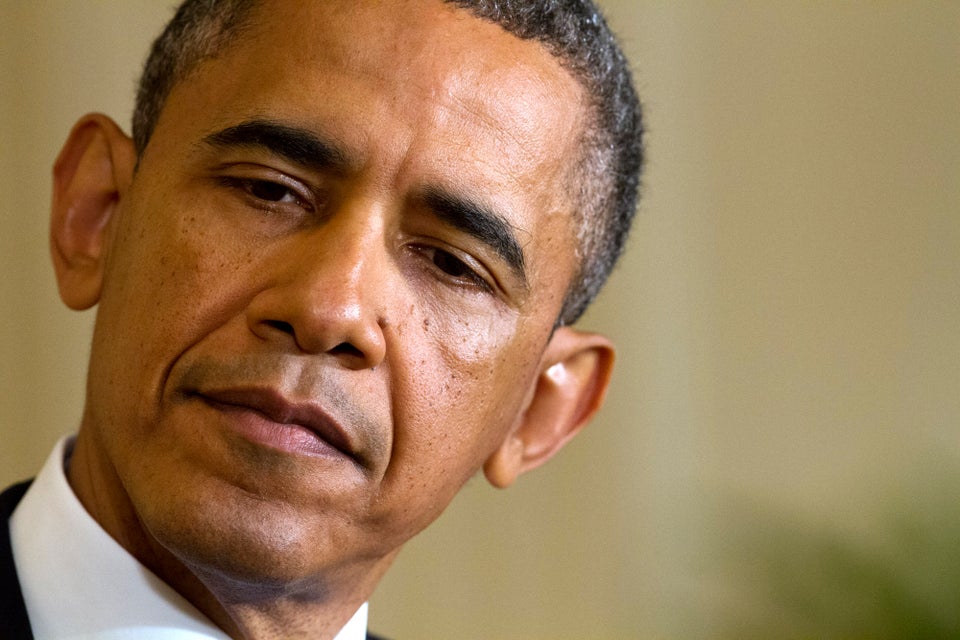 Politicians React To IRS Scandal
Popular in the Community