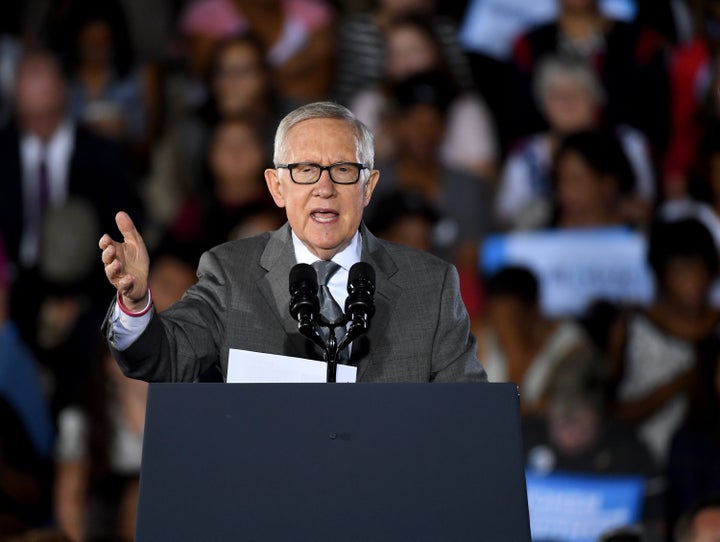 WASHINGTON ― Senate Minority Leader Harry Reid (D-Nev.) slammed FBI Director James Comey over his handling of the investigation into Democratic presidential nominee Hillary Clinton, accusing Comey of applying a double standard to Clinton while letting her GOP opponent get away with breaking the law.
Reid, in a Sunday letter to Comey, accused the bureau director of "tarring Secretary Clinton with thin innuendo" when he disclosed to Congress that the FBI had found emails that may or may not impact the bureau's decision to not charge Clinton for her handling of emails while she was secretary of state.
Comey's decision to reveal the information with just over a week until Election Day "appears to be a clear intent to aid one political party over another," Reid wrote.
Reid argued that Comey's "partisan actions... may have broken the law," citing the Hatch Act, which, however, requires someone to act with the intent of interfering with an election.
Reid also said Comey's actions showed "a disturbing double standard for the treatment of sensitive information." He wrote that he believes the FBI possesses "explosive information about close ties and coordination between Donald Trump, his top advisors, and the Russian government," although he offered no proof.
The Wall Street Journal reported on Sunday that there were "sharp internal disagreement over matters related to the Clintons, and how to handle those matters fairly and carefully in the middle of a national election campaign."
Popular in the Community