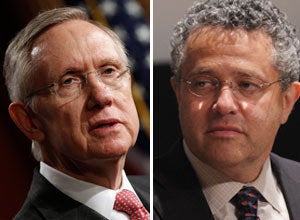 Toobin, one of the most prominent legal analysts around, drew widespread attention on Tuesday after he proclaimed that the second day of Supreme Court hearings about the law had been a "train wreck" for the government, and that the Affordable Care Act is in "grave, grave trouble."
Speaking to reporters, Reid -- who spent an eternity pushing the bill through the Senate -- gave a heated response.
"I've been in court a lot more than Jeffrey Toobin, and I had arguments, federal, circuit, Supreme Court and hundreds of times before trial courts," Reid said. "And the questions you get from the judges doesn't mean that's what's going to wind up with the opinion ... I think that in my personal opinion, although I have great respect for Toobin, I disagree with him."
Toobin addressed this notion during his CNN appearance, saying that, nowadays, the questions from the justices are highly likely to align with their eventual opinion in the case.
Responding to a tweet saying that his analysis was faulty, Toobin was candid: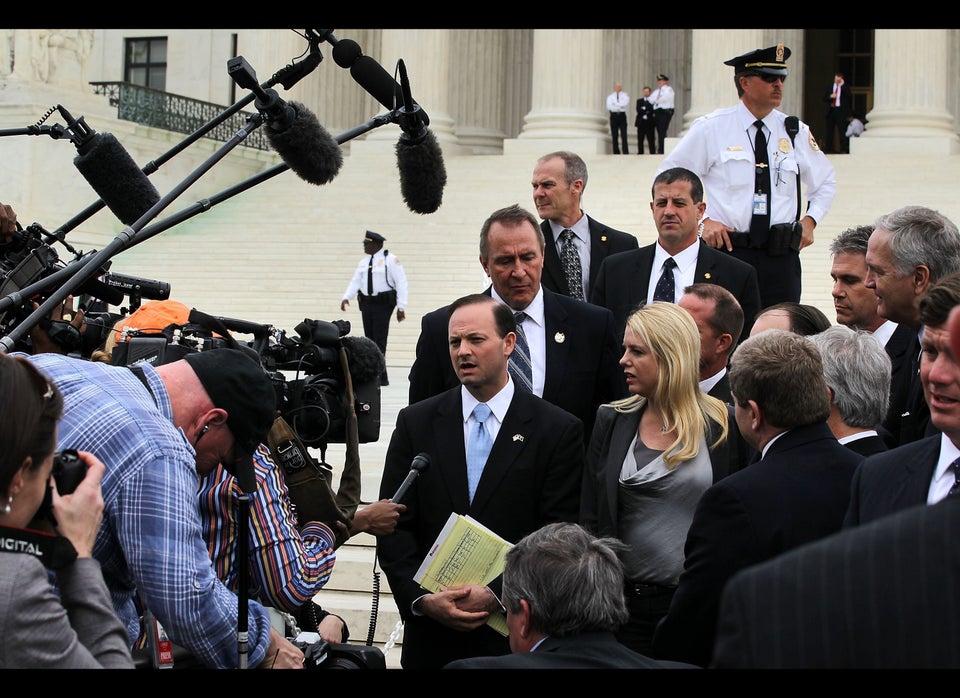 Support HuffPost
The Stakes Have Never Been Higher
Related
Popular in the Community