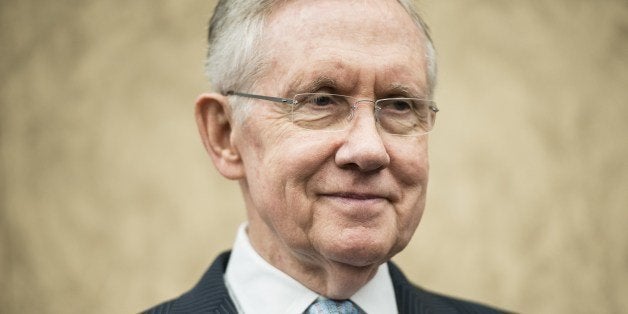 * Reid has long opposed legislative efforts to approve Keystone
* Strategist says Reid support is about election and energy bill (Adds background, strategist on why Reid may be open to vote)
By Timothy Gardner and Thomas Ferraro
WASHINGTON, April 29 (Reuters) - U.S. Senate Majority Leader Harry Reid, in an abrupt election-year shift in strategy, opened the possibility on Tuesday of allowing a vote on congressional approval of the long-delayed Keystone XL oil pipeline.
"I'm open to anything that will move energy efficiency," Reid, a long-time foe of the project, told reporters.
He was referring to a bill that would save energy through tougher building codes sponsored by Senators Jeanne Shaheen, a New Hampshire Democrat, and Rob Portman, an Ohio Republican, that the Senate is expected to consider as early as next week.
Details were unclear, but in exchange for Republicans supporting the efficiency bill, Reid could permit a vote on a measure that would allow Congress to approve the bill of the pipeline. The vote could allow Democratic senators facing tough elections in November to be seen as supporting the project.
But even if the bill passes the Senate and a similar bill passes in the House of Representatives, it is likely that President Barack Obama would veto it.
The Obama administration has been considering the pipeline for more than five years. Earlier this month, the State Department said it would again delay a decision on the pipeline until the Nebraska Supreme Court settles a dispute over the path of the pipeline, effectively delaying the decision until after the Nov. 4 elections.
"We are discussing what to do," a senior Democratic aide said, making no prediction on when a decision would be made on whether to allow a vote on TransCanada Corp's pipeline. The project would bring more than 800,000 barrels per day of heavy oil from Canada's Alberta province to refineries in Texas.
"I'm trying to work something out," Reid told reporters. "But they (Senate Keystone backers) keep moving the ball."
Reid said Republicans initially wanted a non-binding sense of the Senate vote on Keystone. But now they are pushing to be allowed to offer an amendment or other measure that allows Congress to force approval the project.
"We ought to have a vote that matters," said Senator John Thune, Republican of South Dakota.

Democratic Senators up for reelection in November, such as Mary Landrieu of Louisiana and Mark Begich of Alaska, support the pipeline.
A Democratic political strategist, speaking on the condition he not be identified by name, said there are two reasons why Reid is now open to a Keystone vote.
"First, he wants to get Shaheen-Portman to the floor. Democrats really want to legislate and move this bill, and a Keystone vote could help clear the way," the strategist said.
"The other reason is to give Democrats like Landrieu a chance to be on the record in support of Keystone," he said.
The White House has threatened to veto previous attempts by Congress to force approval of the project. (Reporting by Richard Cowan, Timothy Gardner and Thomas Ferraro; Editing by Ros Krasny, Sandra Maler and Diane Craft)

Support HuffPost
The Stakes Have Never Been Higher
Before You Go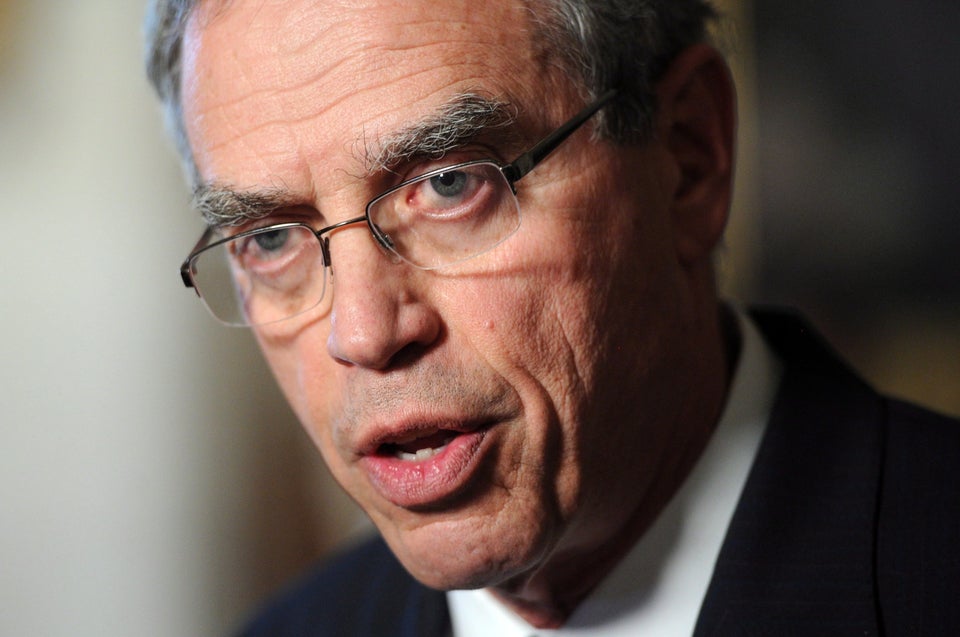 Reaction To The Keystone XL Report
Popular in the Community