WASHINGTON -- Senate Majority Leader Harry Reid (D-Nev.) found a new charge to level at the billionaire Koch brothers Thursday: They lead a cult.
Reid was inspired by recent reports that David and Charles Koch held their latest donor and political organizing conference in California under tight security and secrecy, with no one talking publicly about what was discussed or decided there.
"Attendees were sworn to secrecy. High levels of security, concealment, an oath of silence," Reid said in a Senate floor speech. "That doesn't sound anything like a typical conference. It sounds more like a cult."
But it's not your normal cult, Reid said.
"Instead of being a religious movement or a secret sect, this is a cult of money, influence and self-serving politics," Reid said. "This is the cult of Koch."
Reid, who has made the brother oil barons the target of numerous floor speeches, went on to argue that they prove the need to pass a constitutional amendment that would restore caps on spending in politics. Reid said the level of secrecy around the conference, and the multiple groups the Koch brothers fund to promote their agenda without revealing where the money comes from, demonstrate the need to shine more light on their activities.
"Let's put an end to the cult of dark money, and in this instance, the hidden dark money which is corrupting our elections," Reid said.
Michael McAuliff covers Congress and politics for The Huffington Post. Talk to him on Facebook.

Before You Go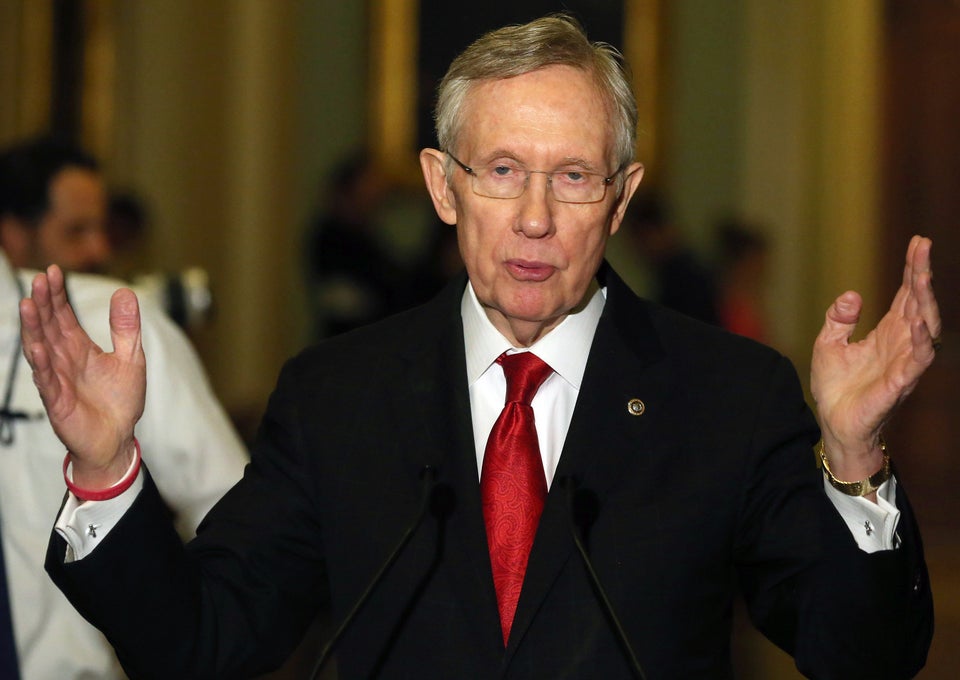 Harry Reid
Popular in the Community