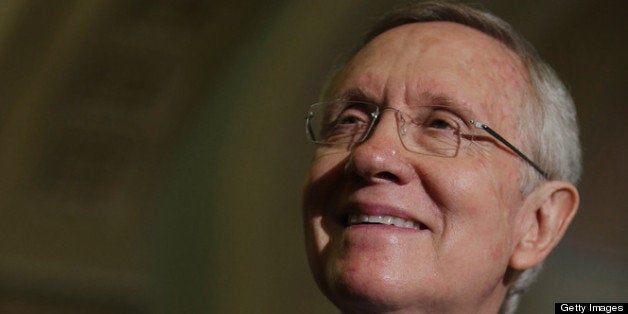 WASHINGTON -- Senate Majority Leader Harry Reid (D-Nev.) has long been a supporter of legislation to ban workplace discrimination based on sexual orientation. But on Wednesday, he revealed a more personal reason for his support.
"My niece is a lesbian," Reid said during a sit-down with reporters. "She's a school teacher. Her employment shouldn't be affected with that. We should have a law that says that, not just the good graces of wherever you work."
Reid's niece declined to be interviewed or to give her name. But per Reid's spokesman, she was fine with Reid making her sexual orientation public.
Reid recalled meeting the president of the Human Rights Campaign in the 1990s and being encouraged to get behind the Employment Non-Discrimination Act. The bill would prohibit employers from discriminating on the basis of sexual orientation.
"He said to me, 'You're a moderate guy. If you came out for ENDA, we could pick up a lot more votes,'" Reid said. "I said he's probably right. So I agreed to cosponsor that, and as a result, we were able to put that on the floor. It failed by one vote, basically."
The bill has been reintroduced in several Congresses and has gotten some hearings, but hasn't had a vote on the House or Senate floor since Nov. 2007, when it passed the House by 235-184. ENDA was introduced in this Congress by Rep. Jared Polis (D-Colo.) in the House and Sen. Jeff Merkley (D-Ore.) in the Senate.
Reid said there's "a chance" he'll bring up ENDA for a vote this year, noting that he had a meeting about it just last week. He wondered aloud why it doesn't have broad support to pass.
"It's hard to comprehend that we haven't done a better job," he said.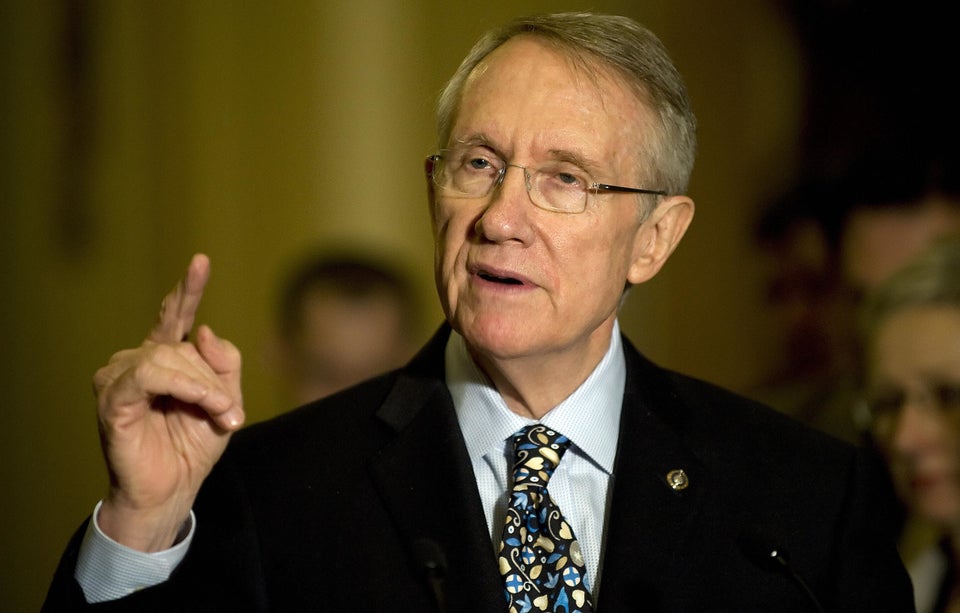 Senate Majority Leaders Through The Years
Popular in the Community