WASHINGTON -- There has been a notable bit of backlash against the sect of Senate Republicans who are threatening to shut down the government unless the implementation of the president's health care law goes unfunded.
On Wednesday, Sen. Roy Blunt (R-Mo.) said he didn't support the idea. Sen. John McCain (R-Ariz.) has been similarly critical. And on Thursday morning, longtime congressional observer and American Enterprise Institute scholar Norm Ornstein wrote a blistering column calling the tactic one step shy of treasonous.
The threat, which is being spearheaded by Sen. Mike Lee (R-Utah), certainly has its supporters. The Club for Growth, for example, has urged Senate Minority Leader Mitch McConnell (R-Ky.) to back the effort. Other senators have signed on as well. However, the push has been increasingly called out as the political equivalent of hostage-taking -- albeit with an extremely valuable hostage. And Democrats are treating the threat with mockery.
On Wednesday evening, Senate Majority Leader Harry Reid (D-Nev.) was asked about Lee's push during an interview with PBS' NewsHour.
"If you look at what Mike Lee, the young man from Utah, is talking about -- read what he says. What he wants to do is shut down the government to get rid of Obamacare, but in the process he wants to keep all the good things we have in Obamacare -- no preexisting disability problems, no limits on how much insurance companies have to pay," Reid said. "They want to make sure that all the wellness for millions of seniors still exists. You can stay on your parents' insurance policy until you're age 26.
"He's living in a dreamland. So Republicans -- even Republicans won't agree with what he's trying to do. And he is representative of the tea party, and that shows how senseless and illogical it is."
Whether in dreamland or not, Lee's efforts underscore a growing concern within the Republican Party. The window to get rid of Obamacare is closing, and closing fast. Once the state exchanges are up, and once the benefits of the law are in place, full-stock repeal becomes politically more difficult.
Republicans may not stop trying to repeal the law after 2014. But, it's easier to make a legislative push to undermine health care implementation than to campaign on getting rid of existing benefits.
UPDATE: 5:04 p.m. -- Reid also addressed Lee's efforts during an appearance on Sirius XM's The Agenda Thursday morning, calling it misguided and warning that it would be politically problematic for Republicans:
Disclosure: This reporter's wife works for the White House counsel's office on matters of congressional oversight, including the Affordable Care Act's implementation.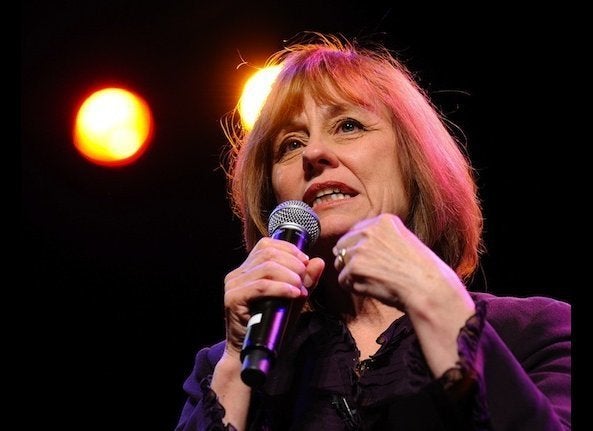 Tea Party Statements
Popular in the Community