Senate Majority Leader Harry Reid (D-Nev.) will host a fundraiser for Democratic Senate candidate Alison Lundergan Grimes to aid her bid to knock off Reid's chief opposition in the Senate, Minority Leader Mitch McConnell (R-Ky.).
According to an invitation from the Grimes campaign, Reid will host a luncheon at McCormick & Schmick's in Las Vegas on Oct. 11. Tickets start at $1,000 for a guest and run up to $2,600 for a "co-host" and $5,000 for a "PAC co-host."
It is unusual, but not unheard of, for a Senate majority leader to campaign for the challenger to a Senate minority leader. In 2004, then-Majority Leader Bill Frist (R-Tenn.) broke with tradition by campaigning against then-Minority Leader Tom Daschle (D-S.D.). Daschle lost his reelection fight.
McConnell announced that he would not campaign against Reid in his 2010 contest with Republican candidate Sharron Angle. But that September, he hosted a fundraiser for Angle with Sen. John Cornyn (R-Texas) and the National Republican Senatorial Committee.
The Grimes fundraiser is yet another mark in the deteriorating relationship between the top two Senate leaders. In July, Politico reported that McConnell called out Reid for attacks made by a super PAC run by former Reid aides, which has targeted McConnell for defeat in 2014.
"I see your super PAC is up in Kentucky," McConnell told Reid, referring to the Senate Majority PAC. "Come on down, I hope you spend it all down there."
Grimes will need all the help she can get in her effort to defeat the five-term senator. McConnell, who is a prolific fundraiser, has pulled in some $13.7 million since his last reelection campaign in 2008 and had $9.6 million cash on hand in his principal campaign committee at the end of June 2013, according to Federal Election Commission records.
The Democratic Senatorial Campaign Committee, the chief political arm of Senate Democrats, is also firmly behind Grimes. She is the only 2014 Senate candidate featured on the front page splash of the committee's website.
UPDATE: In response to HuffPost's report, Kelsey Cooper, communications director of the Republican Party of Kentucky, issued the following statement:
"It should tell Kentuckians all they need to know that the biggest supporter of Alison Lundergan Grimes' campaign is Harry Reid, the man who thinks 'coal makes us sick.' If Alison was elected to the Senate, it would ensure that liberal Harry Reid and Barack Obama continue to set national coal policy rather than a Kentucky champion for coal, Mitch McConnell."
CLARIFICATION: This story has been updated to note that while Mitch McConnell said he would not campaign for Harry Reid's GOP opponent in 2010, he ended up hosting a fundraiser for her that fall.
Before You Go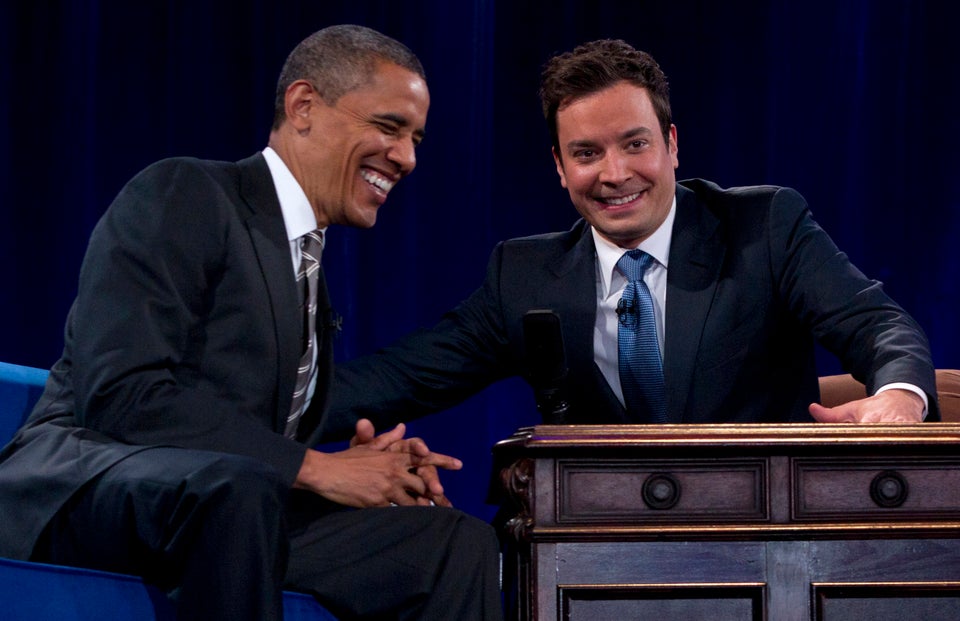 Obama On Late-Night TV
Popular in the Community