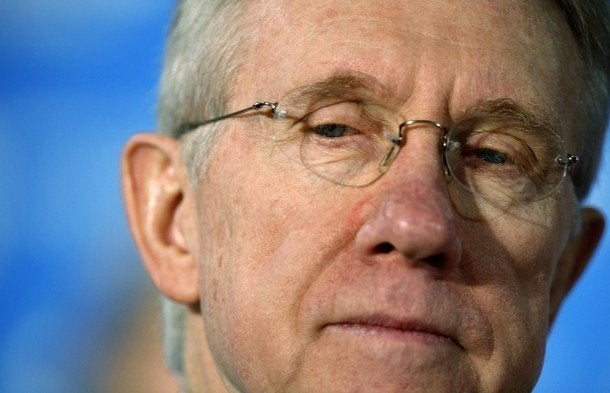 EDITOR'S NOTE: The story below includes references to polling conducted by the firm Research 2000. The reliability and accuracy of Research 2000's polling has since been called into serious question by a report published in June 2010 by a group of statistical analysts.
A majority of Nevadans want a public health care option and are worried about Senate Majority Leader Harry Reid's leadership on this and other issues, according to a new Research 2000 poll. Failure to pass a public health care option would make a significant number of voters less inclined to re-elect the longtime senator.
A majority of respondents called Reid a weak leader and ineffective, according to the poll. While more Republicans and independents described Reid as a weak leader, a full 47% of Democrats also had an unfavorable opinion of the Senator's leadership. Fifty-one percent of party members, meanwhile, said Reid was ineffective. Ninety-two percent of Democrats said Reid was "not progressive enough."
Health care could trip up Reid's 2010 election prospects even further. If the senator fails to pass a public option, 31% of voters said they were less likely to vote for him. Only 17% were more likely. Among Democrats, 46% were less likely, 7% were more likely. Among independents, 35% were less and 13% were more likely.
Popular in the Community