WASHINGTON -- Senate Majority Leader Harry Reid (D-Nev.) argued Wednesday that the National Football League should steal a play from the National Basketball Association and treat racism just as seriously by making the owner of Washington's professional football team change its name.
Reid, who has appealed to team owner Dan Snyder before, never mentioned the word "Redskins" as he argued that the name is deeply offensive to Native Americans and should have been changed long ago.
And he pointed to the NBA's lifetime ban and fine against Los Angeles Clippers owner Donald Sterling for going on a racist rant as an example for the NFL.
"All America watched while Commissioner Adam Silver and the National Basketball Association punished Donald Sterling for his racist behavior," Reid said in a Senate floor speech.
"I, with almost all of America, applaud the NBA's work to swiftly move to stamp out bigotry in its ranks. Commissioner Silver and the league have set the standard for how professional sports associations should act in the face of racism," Reid said. "I wonder today ... how the leadership of the National Football League, the NFL, that money-making machine -- I wonder if they have taken notice of the NBA's decisive action. How long will the NFL continue to do nothing, zero, as one of its teams bears a name that inflicts so much pain on Native Americans?"
Snyder has been adamant that he won't change the name of his team, but has tried to soften public opinion by donating to Native American charities. He has often defended the name by saying it's a matter of tradition -- an argument that Reid scoffed at Wednesday.
"Tradition? What tradition? A tradition of racism is all that name leaves in its wake," Reid argued. "Mr. Snyder knows that in sports, the only tradition that matters is winning."
Reid noted that the Washington Wizards, which just advanced to the next round of the NBA playoffs, used to be called the Bullets, but two decades ago the team's owner decided he did not want his team to be associated with the gun violence then ravaging the District of Columbia.
"Don't you think Daniel Snyder can come up with a name?" Reid said. "It should be easy. He could invite the fans to choose a name."
But since Snyder shows no signs of changing his mind, Reid argued, "the National Football League should take an assist from the NBA and pick up the slack. It would be a slam dunk."
"For far too long, the NFL has been sitting on its hands doing nothing while an entire population of Americans has been denigrated," Reid added. "So I say to Commissioner Roger Goodell ... it's time for this good man to act, remove this hateful term from your league's vocabulary and rid the league of racism and bigotry. Your fans will support it."
Snyder and the NFL did not immediately respond to requests for comment.
Andrew Perez contributed reporting.
Before You Go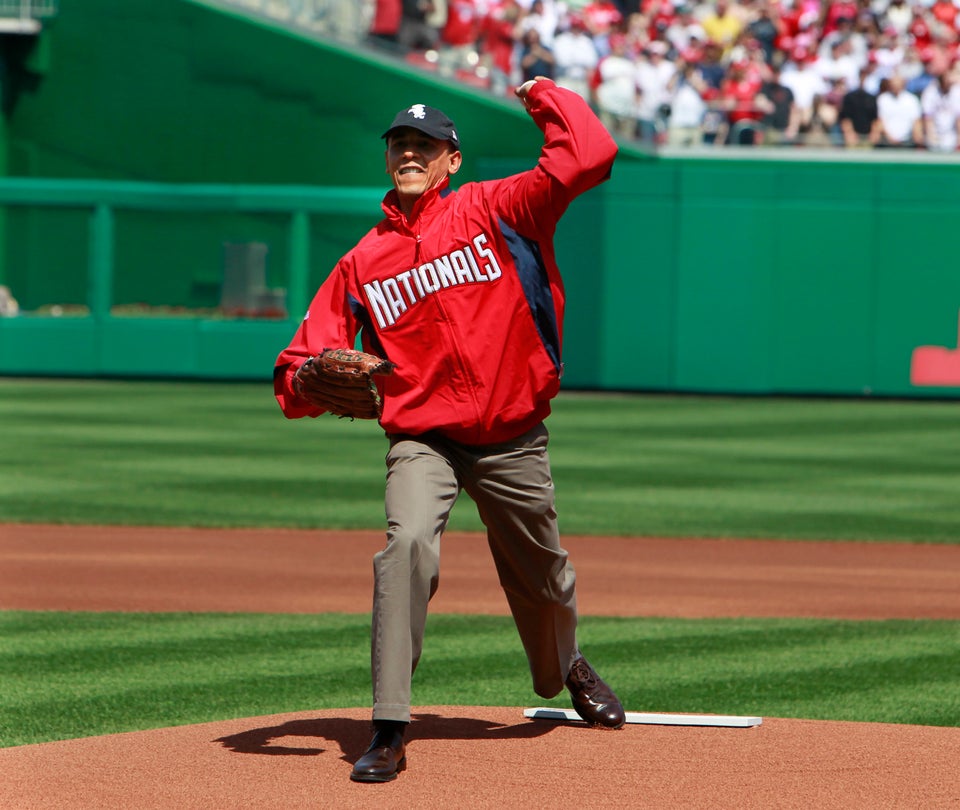 Obama Playing Sports
Popular in the Community