WASHINGTON -- Senate Majority Leader Harry Reid (D-Nev.) piled on Washington's professional football team Wednesday after it lost its trademark, saying it's only a matter of time before team owner Dan Snyder realizes he must change the "racist" name.
The team, long known as the Redskins, lost a case before the U.S. Patent and Trademark Office, which ruled 2-1 that the moniker does not deserve protection because it is "disparaging of Native Americans."
Reid, who has been hammering away at Snyder and his team for months -- recently turning down an offer of free tickets -- ratcheted his criticism up a notch in a brief Senate floor speech, noting that 27 tribes live in his home state, and they don't appreciate the name.
"Every time they hear this name, it is a sad reminder of a long tradition of racism and bigotry," Reid said. "A month or so ago, Daniel Snyder, the owner of the team, had some people come to Nevada and agreed to buy one of the Indian tribes a car if they would say nice things about the Redskins. They refused that.
"This is extremely important to Native Americans all over the country that they no longer use this name. It's racist," Reid added. "Daniel Snyder says it's about tradition. I ask what tradition? A tradition of racism."
Reid went on to note that in the wake of the trademark ruling, anyone is free to go out and make knockoff Washington football gear, which would certainly hurt the team's revenue.
"Daniel Snyder may be the last person in the world to realize this, but it's just a matter of time until he is forced to do the right thing and change the name," Reid said.
Watch Reid's entire speech, above.
Before You Go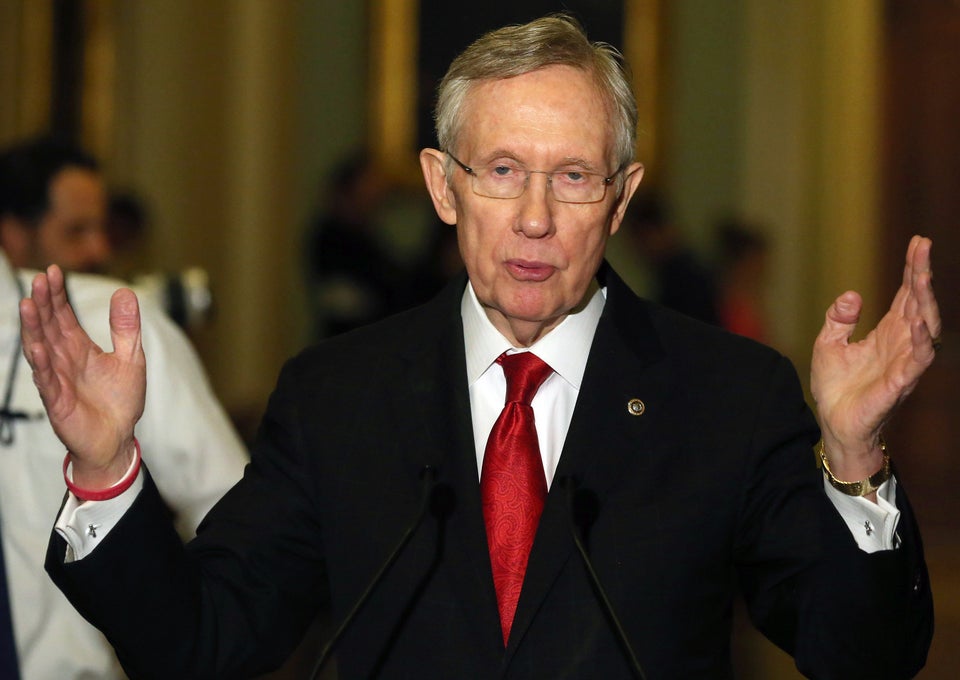 Harry Reid
Popular in the Community