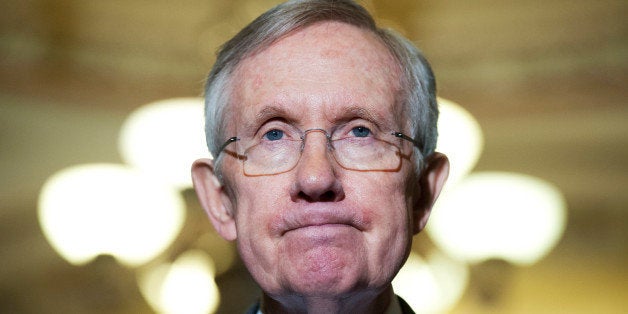 WASHINGTON -- A university that Senate Majority Leader Harry Reid (D-Nev.) attended is dropping the powerful senator's name from a campus center after school officials said it caused branding issues.
"The new naming caused some branding issues for the Outdoor Engagement Center, because people didn't necessarily associate Harry Reid with outdoor engagement," Jennifer Burt, an SUU spokeswoman, told The Huffington Post. "It was impacting a center that had already been functioning and thriving. The name itself, it just caused some identity issues."
"This is a conservative base in Southern Utah and many people in southern Nevada also feel the same way," Cedar City Councilman Paul Cozzens told the paper. "These people in Nevada do not espouse to Reid's political philosophies, and they told me they would not support the university or send any more of their children there, and this was coming from people who had already sent children to SUU, so long as Harry Reid's name remained."
University president Scott Wyatt said that the community opposition did not influence the decision to drop Reid's name from the center.
"The University did not condone this initiative nor did it accept any funds raised for that purpose. The implication that SUU removed Senator Reid's name in response to a fundraising effort for that purpose is simply not accurate," Wyatt said in a statement.
Reid, who attended SUU but ultimately graduated from Utah State University, said that he agreed to lend his name to the center, but noted that he had never pledged any kind of financial support.
"I was approached and asked to use my name and I was happy to, but there was no such agreement to have me raise funds for it," he said in a statement. "I'm not going to raise money to have my name placed on anything."
REAL LIFE. REAL NEWS. REAL VOICES.
Help us tell more of the stories that matter from voices that too often remain unheard.
BEFORE YOU GO