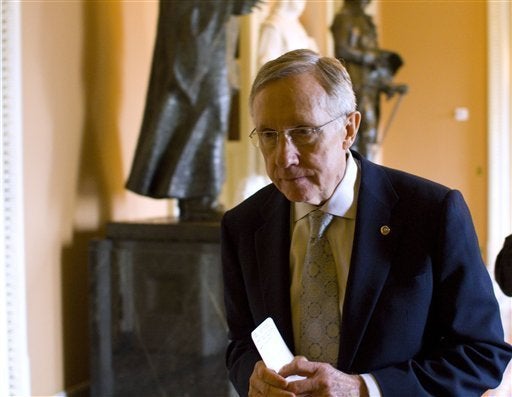 Senate Majority Leader Harry Reid's (D-Nev.) difficult path to reelection is outlined in a new Rasmussen poll that shows him trailing three likely Republican opponents, and two of them by more than 10 percent.
According to the poll, Reid trails ex-GOP Chairman Sue Lowden 54 percent to 39 percent, former Assemblywoman Sharron Angle 51 percent to 40 percent, and businessman Danny Tarkanian 49 percent to 42 percent.
Perhaps most surprising is the weakness of a potential "other candidate," which polled at a high of six percent. Last month, polls emerged showing that the entry of a tea party candidate into the race could split the conservative vote and seriously weaken the GOP candidate.
According to Rasmussen poll, 53 percent of Nevadans now view Reid "very unfavorably," a five point increase from last month.
The poll surveyed 500 Nevada voters by telephone and has a was conducted by Rasmussen Reports on March 31, 2010 and has sampling error of +/- 4.5 percent.
Popular in the Community