WASHINGTON -- Presumptive GOP presidential nominee Donald Trump has become the weapon of choice for Democrats in the Senate, who deployed his words and beliefs again on Tuesday to pound other Republicans.
Senate Minority Leader Harry Reid (D-Nev.) set his sights on Sen. Chuck Grassley (R-Iowa), the Judiciary Committee chairman who has refused to hold hearings on President Barack Obama's Supreme Court nomination.
Grassley says the seat on the high court should stay vacant for at least a year so Americans can factor the issue into their vote for president.
Reid noted on the Senate floor that Grassley's choice for president is Trump, whose latest foray into judicial matters was to declare that a jurist from Indiana, Judge Gonzalo Curiel, cannot be impartial to Trump because Curiel is of Mexican descent.
Noting that a number of Republicans have called Trump's comments racist, Reid accused Grassley of abandoning good sense and the bipartisan tradition of the Judiciary Committee in failing to similarly condemn Trump.
"The Republican nominee for president of our great country continues to attack a federal judge because of his Mexican heritage. This is not only wrong, it's racist and un-American. It's also a fundamental attack on the American judiciary system," Reid said.
"When federal judges are under assault, we should expect the chairman of the Judiciary Committee to rise above politics and condemn racism," Reid said. "But not this judiciary chairman that is now the chairman here in the United States Senate. Not the senior United States senator from Iowa. Instead of a bold feat of bipartisanship, we're left with yet another example of how he has become the most partisan judiciary chairman in the history of America."
"When federal judges are under assault, we should expect the chairman of the Judiciary Committee to rise above politics and condemn racism."
Grassley is facing re-election this year, and while most analysts still consider him likely to win, his support for Trump and his obstruction of Supreme Court nominee Merrick Garland seem to have taken a toll on his popularity in the Hawkeye State.
The Judiciary Committee chairman did try to distance himself somewhat from Trump's comments on Curiel, saying, "I would not say what Trump said." Grassley also said the Senate would serve as a check on Trump's power to appoint judges, and suggested that Trump must respect the judiciary because he's won so many lawsuits.
Reid went on to suggest Iowans could get fed up with Grassley.
"Does Sen. Grassley honestly have confidence that Donald Trump should pick the next Supreme Court justice?" he asked. "I don't trust Trump to make that decision. The people of Iowa don't and America doesn't. Sen. Grassley must stop using his committee to do Trump's bidding. He must stop using the once- proud judiciary committee as an extension of the Trump political campaign."
Before You Go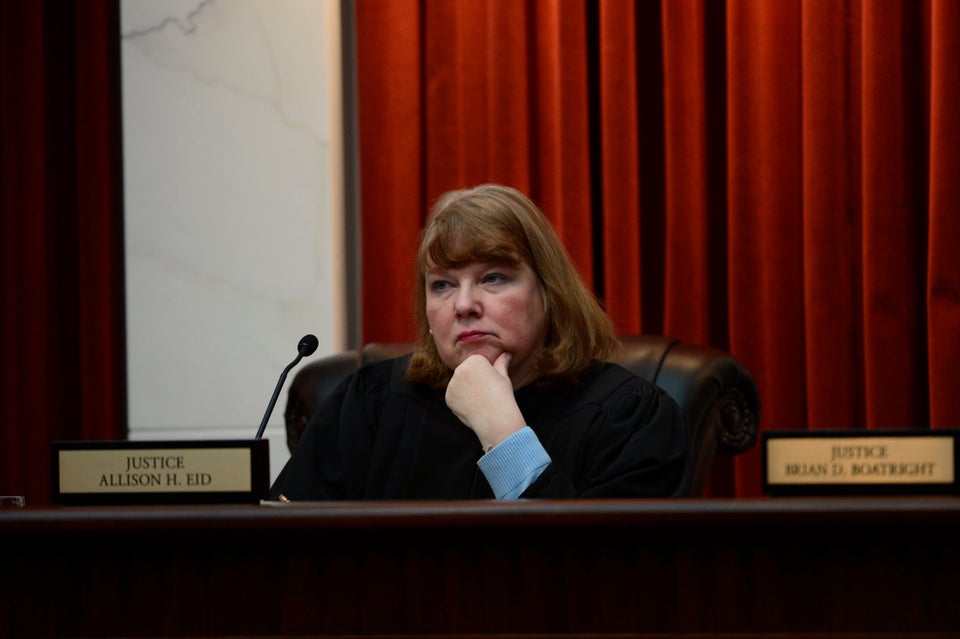 Donald Trump's Potential Supreme Court Justices
Popular in the Community