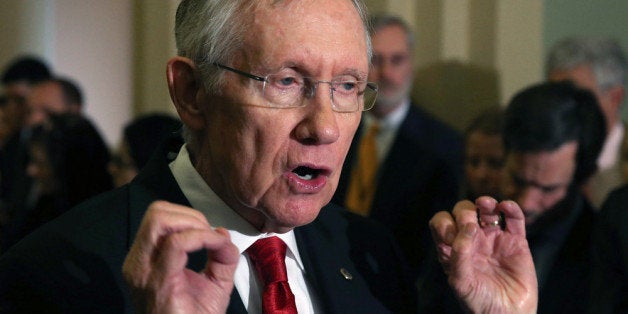 WASHINGTON -- Senate Democratic leadership is eyeing a pared-down version of legislation reauthorizing unemployment insurance in hopes that a smaller bill might win over Republican supporters.
Senate Majority Leader Harry Reid (D-Nev.) announced on Tuesday that he was pushing for a six-month extension of benefits that would be applied retroactively to when they lapsed in late December.
"I've had some good conversations with Republican senators, plural, and I believe there's a number of Republican senators who want to get something done," Reid said. "The vast majority of them want it to go away. But there are some Republican senators of good will who are trying to work to move forward on this."
While Reid has allowed votes on three-month extensions of unemployment insurance on several occasions, his stated preference from the start has been to pass a year-long extension -- a plan his office insists is not off the table.
By agreeing to push a six-month proposal, however, he is bowing to the requests of moderate Republican members and, perhaps, hinting that the longer version may be politically untenable.
Reid said he hoped a vote on the extension would come "soon." The timing largely depends on whether Senate Democrats can secure another Republican to help break a filibuster. The last bill to extend unemployment insurance had the support of 59 senators -- one short of the 60-vote threshold demanded by Republicans.
To get to 60, Reid has essentially deputized Sens. Jack Reed (D-R.I.), Dean Heller (R-Nev.) and Susan Collins (R-Maine) to try and recruit support. The main targets, according to Hill sources, have been Sens. Dan Coats (R-Ind.) and Mark Kirk (R-Ill.) -- though Coats signaled on Tuesday that he hasn't exactly been overwhelmed by the amount of contact he's had with Senate Democratic leadership.
Negotiators are trying to find a means of paying for the measure that is appealing to Republicans while not overly offensive to progressive Democrats. By reducing the size of the extension to six months, Reid will make their task easier. Benefits would only go until the end of June, but the cost would only be $13 billion, compared to the $26 billion a yearlong extension would require.
A Senate Democratic leadership aide said that the party was still looking at ways to cobble together that $13 billion. A proposal to allow companies to contribute less to worker pensions, thereby increasing tax revenue in the short term, remains an option, the aide said. But that would only generate an estimated $3 billion to $4 billion.
Before You Go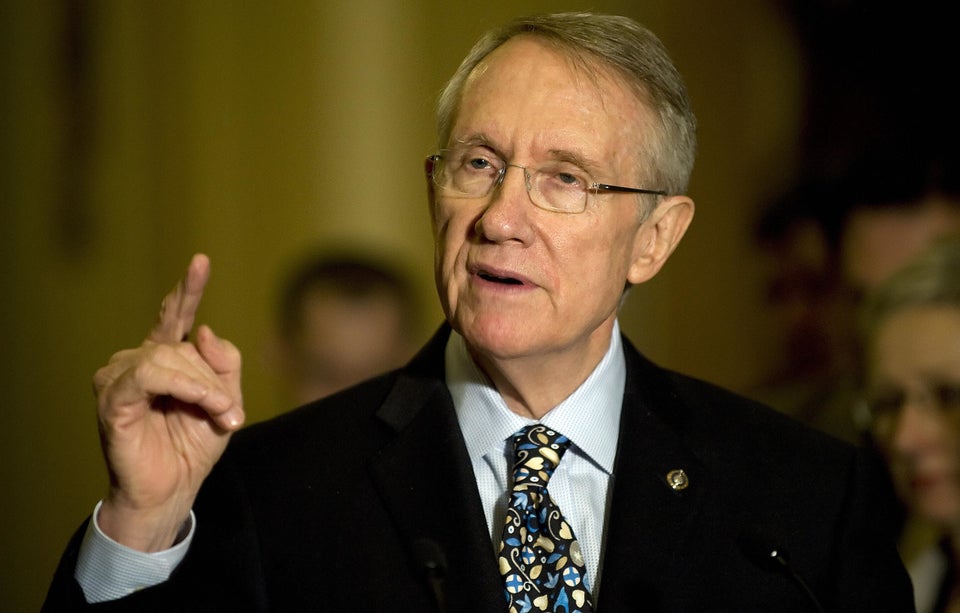 Senate Majority Leaders Through The Years
Popular in the Community