WASHINGTON -- Senate Minority Leader Harry Reid (D-Nev.) said he thinks it's time that women ran the United States.
"Why not?" he replied Tuesday when The Huffington Post raised the possibility of having women serve as both president and vice president simultaneously.
"I believe we should make up for lost time," he added. "We've had all men."
Reid's response was stronger than what he said earlier Tuesday when reporters pressed him about comments made by Sen. Jon Tester (D-Mont.), who questioned if the country is ready for an all-woman ticket.
"We've had two men representing [America] -- the president and vice president -- for centuries," Reid told reporters. "My personal feeling is I don't see why you couldn't have two women -- whoever they might be -- and they'd be as good as two men."
"Thank you," a smiling Sen. Patty Murray (D-Wash.) interjected after hearing Reid's answer.
Reid told HuffPost that Hillary Clinton -- who became the first woman presumptive presidential nominee for a major political party on Monday night -- can "pick whoever she wants -- she has a wide choice of women to choose from."
If Clinton does secure the nomination, she'd be the first woman to do so in America's 240-year history.
Reid has been quietly pushing for Clinton to pick Sen. Elizabeth Warren (D-Mass.) as her running mate, and is reportedly looking into Massachusetts law on filling vacant Senate seats. He wouldn't comment further on it Tuesday.
UPDATE: 8:22 p.m. -- Tester issued a statement later on Tuesday that walked back his comments.
"I shouldn't have said that and it doesn't reflect my values," he said in an emailed statement. "I have always believed that we need more women in leadership positions not fewer."
CORRECTION: An earlier version of this story incorrectly referred to Reid as the Senate majority leader.
Before You Go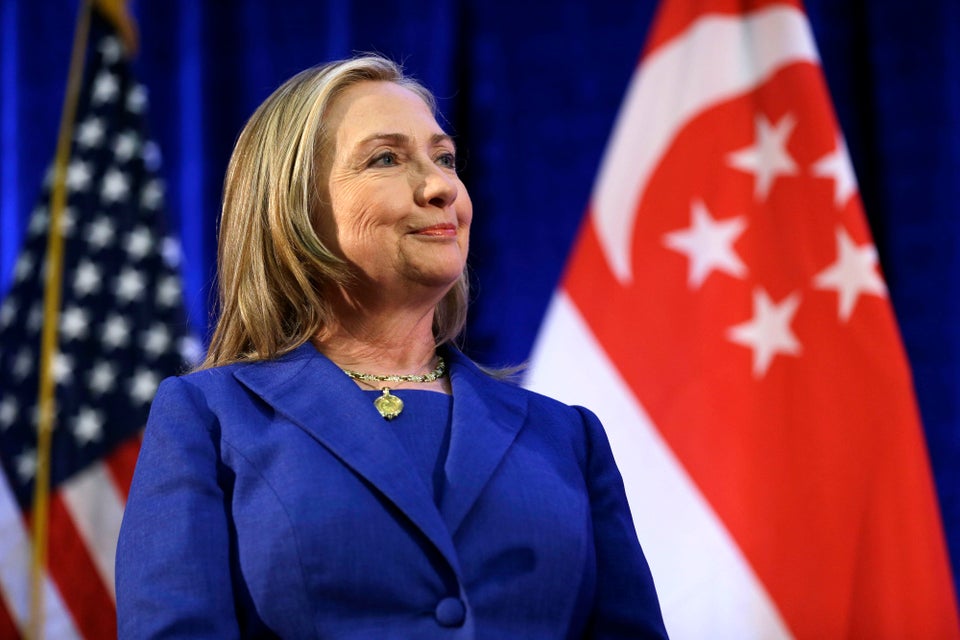 Hillary Clinton
Popular in the Community