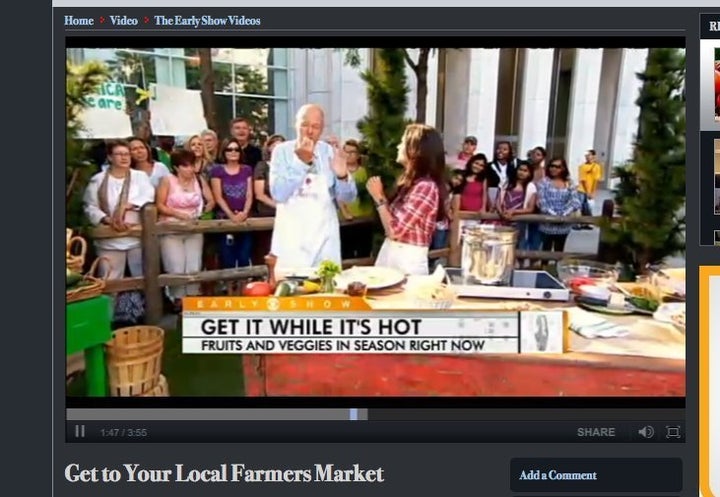 Harry Smith might want to stay away from knives for the time being. The co-host of CBS' "The Early Show" had a bloody on-air accident during a cooking segment on Friday.
"Early Show" contributor Katie Lee was showing Smith--in front of a crowd of people--different dishes that could be made with fresh produce from a farmer's market. Things were going along smoothly, until Lee asked Smith to start slicing a zucchini using a mandolin knife.
"I'm afraid of these," he said.
As it turned out, his fears were well-founded. As the camera zoomed in on Smith's slicing, he suddenly dropped the knife.
"Harry, did you cut yourself?" Lee asked, as Smith stepped away from the food and sucked his finger. When she saw that he had, she said, "oh no, I injured Harry!"
"I knew that was going to happen," Smith said.
Smith's co-host Erica Hill had to take over. "I am not touching any of your kitchen tools," she joked.
TVNewser reports that Smith was taken to Roosevelt Hospital in New York, and that he didn't even need stitches.
Related
Popular in the Community