With his total tattoo count reportedly hovering near 30, One Direction's Harry Styles just added another marking to his body.
On Sunday, a representative for the One Direction heartthrob confirmed to E! News that the photo was of Styles.
The Mirror speculated the possible meaning behind Styles' new butterfly tattoo: "The design is believed to [symbolize] someone's life and if they've travelled through rough seas, struggled along the way but are a free spirit."
U.K.-based tattoo artist Kevin Paul, who has worked with Styles and the other boys of One Direction, revealed that Taylor Swift's ex likes to make his markings personal.
"Everyone's different, like Zayn [Malik's] got microphones and music stuff and, like, Harry has more personal things, like he has little things for his mom and all that kind of stuff," Paul previously told MTV News. "They're all pretty different on what they have, like their ideas. He hasn't got proper tattoos. They're just scattered around. I think as he gets older he will want proper pieces and he'll have all these little pieces."
On Saturday, a tweet sent from the One Direction account asked followers, "Have a real #1D tattoo? Show us! Submit a 90 sec YouTube video to 1d3dfan@gmail.com and show us why you should be in the @1D3Dmovie!" However, the tweet was subsequently deleted since many fans of the band are under 18 years old, according to the Independent.
One Direction spokesman Simon Jones responded with a statement, saying, "This tweet was posted in error and has now been removed. One Direction do not want to encourage any of their fans to get 1D tattoos."
Related
Before You Go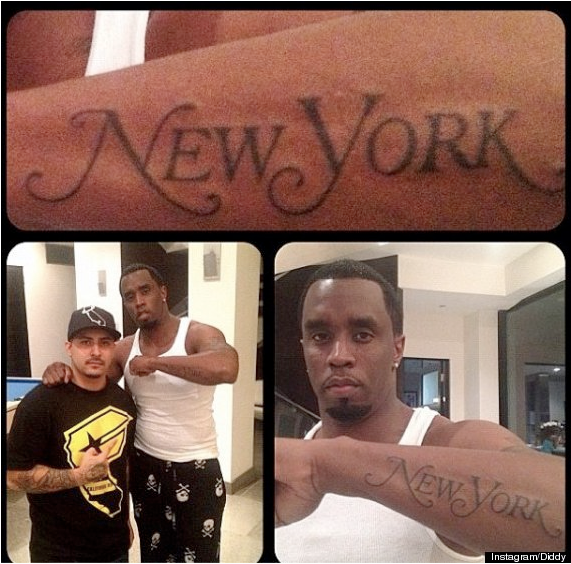 Celebrity Tats: From the Weird to the Bizarre
Popular in the Community