Now that's some serious ink.
And Styles' latest addition isn't subtle. The singer got a huge ship design on his upper left arm -- right next to the heart he has on his bicep -- at the Shamrock Tattoo Parlor. (Which happens to be David Beckham's favorite spot!)
Swift, 23, supported Styles throughout the painful procedure, holding his hand and looking on as her boy-band boyfriend got all inked up.
But Styles isn't new to the art of tattooing. He has almost 20 tattoos, including a large pair of birds on his chest and the phrases "Things I Can" and "Things I Can't" on either forearm. Styles is also believed to be working on a sleeve of tattoos.
"Last time I spoke to Harry he said he is going to hold off on the sleeve for now but will be getting new bits soon," celebrity tattoo artist Kevin Paul recently tweeted. "They're really personal to him -- the reasons he had them done and stuff, so he doesn't really want to announce what they are. One was something from his childhood, and another one was something really important in his life."
Check out photos of Harry's new tattoo below: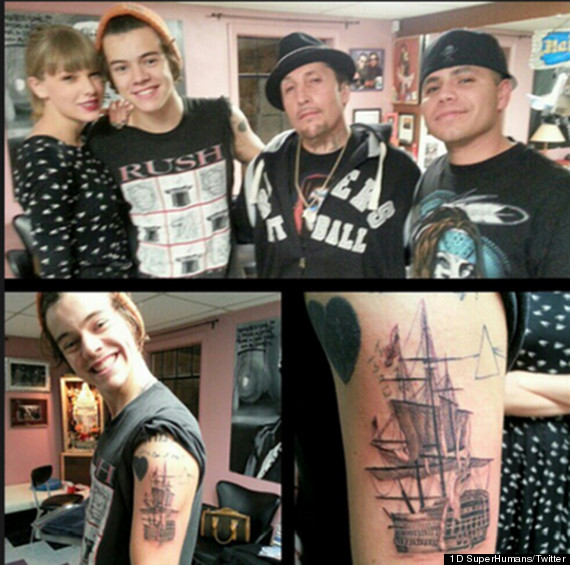 Related
Before You Go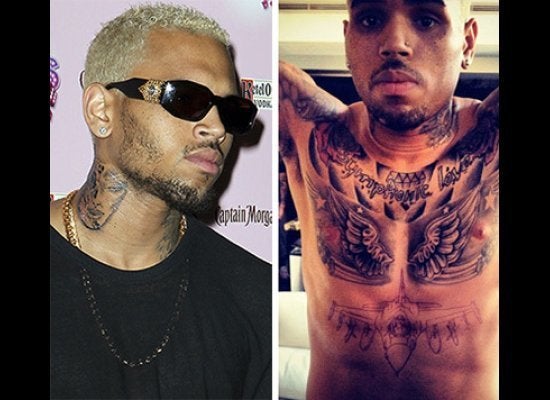 The 20 Worst Celebrity Tattoos
Popular in the Community