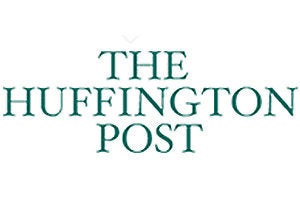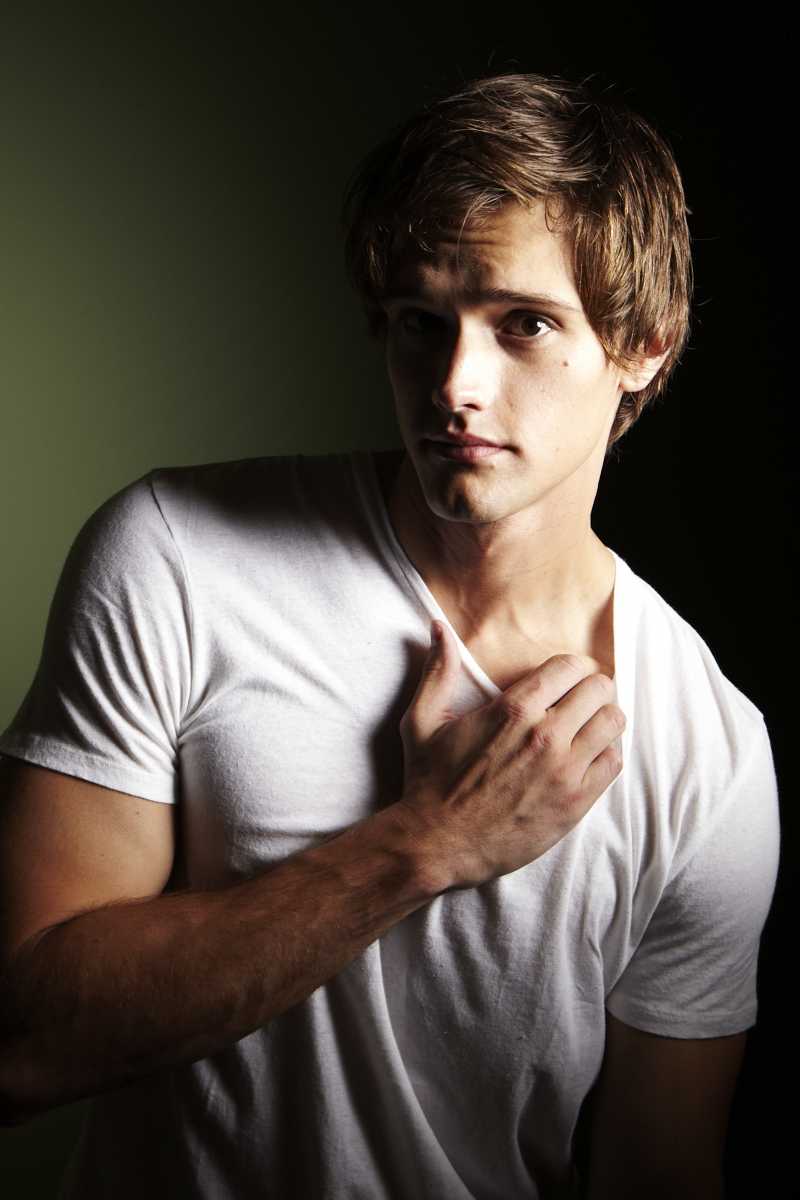 Actor Hartley Sawyer was born in the 1980s but gets to be a college student during the era on TBS's new show, Glory Daze from director Walt Becker and premiering November 16. He's happy to experience that decade as an adult this time, saying, "Things were good then. America was big, people felt untouchable." Sawyer's character, Brian, is a gifted college baseball player who doesn't like the game or his teammates. "He falls in with a bunch of other guys and it's like the Island of Misfit Toys," laughs Sawyer. "I love wearing the acid washed jeans and the great sneakers they wore in those days. The 80s are really hip again -- all that great music and movies."
The starring role on Glory Daze is the first big one of Hartley Sawyer's career. Growing up on a farm near New York's Catskill Mountains, he discovered theater in high school. He had roles in such high school productions as West Side Story and Crazy for You. During his junior year, his parents sat him down and asked what he wanted to be. "I told them I wanted to be an actor. It was the coolest thing my parents ever did," he recalls. "They said, 'okay.'"
Although he wasn't keen on going to college, after visiting his father's alma mater -- Emerson College in Boston -- Hartley Sawyer was sold. He majored in theater and philosophy, and says he is proud to be a second generation graduate of the school. Moving to Los Angeles in 2007, he says, "I settled in for the long haul." He kept busy while waiting for an acting job -- working at various times as a personal trainer, at Starbucks and as a waiter. "I'm not complaining," says Hartley, "I did what I had to do to make ends meet."
The fifth audition that his new agent sent him on landed him the role on Glory Daze. "I bring myself into an audition and work hard, that's all I know to do. When someone lands a part, it was theirs to get," he says. And, ironically, the actor with a name that sounds like it's straight out of central casting, was born with it. "My mom's maiden name was Hartley," explains Sawyer.
Glory Daze is being heavily promoted by TBS and has a coveted spot on the fall schedule, at 10 p.m. Tuesdays, leading into Conan's show. It is a comedy about a group of male friends trying to navigate college life in 1980s Wisconsin. SNL's Tim Meadows co-stars. Hartley Sawyer is quick to sing the praises of TBS, saying, "They are fresh, hungry, and put on the kind of stuff that I like to watch." He also is delighted with everyone he has worked with during the shooting of the first 10 episodes of the show: "It sounds so cheesy but there is a lot of mutual respect and we all get along really well."
Perhaps the perfect illustration of what it's like to be at the very beginning of the arc of stardom is a story Hartley tells: "My dad was in New York City on business recently and he was walking through Times Square. He called me and said, 'My son is five stories high on a billboard for Glory Daze.' I asked him how he felt and he said, 'Proud.' That was a true moment of validation."