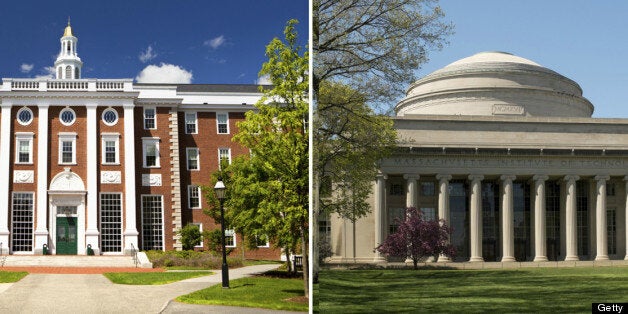 The incoming freshman classes of Harvard University and the Massachusetts Institute of Technology, two world-class institutions in the same Boston-suburb, appear to be duking it out online.
Incoming MIT freshmen hacked the unofficial Harvard 2017 website and replaced students' photos with pictures of former Republican presidential candidate Mitt Romney, according to Reddit user divinebaboon, who posted a screengrab Tuesday.
Another screengrab circulating online showed each user's message on the Harvard 2017 page reading, "I regret not going to the badass institution down the street," or "Damn, I wish I had as much swag as the MIT kids."
Therefore be it Resolved by that the state of war between the Harvard Class of 2017 and the Immature Prefrosh of MIT which has thus been thrust upon the Harvard class of 2017 is hereby formally declared; and the Harvard Class of 2017 is hereby ComMITted to utilize the entire strengths of its class to carry on war against the MIT Prefrosh.
A "Terms Of Surrender" Google Doc, said to be from the Harvard pre-frosh, demanded an apology from the MIT hackers. However, the document also goes on to demand that MIT 2017 class members provide their Harvard counterparts with "a tribute of several varieties of cookies and cheesecake in sweet abundance" and that they help during Harvard's August 2013 freshman move-in.
UPDATE June 26 -- A reader from the MIT class of 2017, who said he was involved in the prank, tells HuffPost the Harvard 2017 website hack happened Saturday. A notice was posted to the Facebook group about the hack on Saturday around 5:00 pm.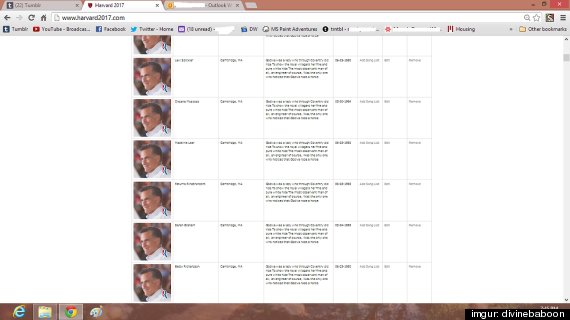 Related
Popular in the Community