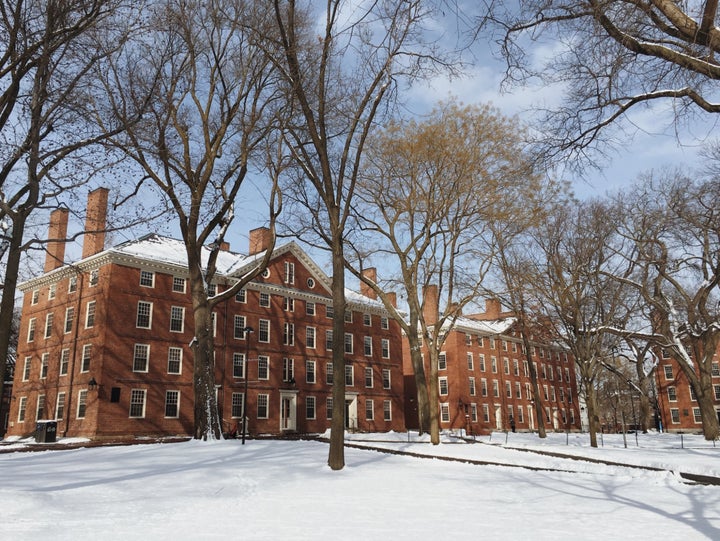 In order to fix schools, policymakers and administrators should maybe stop focusing entirely on them.
That's the premise of a new, multiyear initiative from the Harvard Graduate School of Education, which is working with six cities to help improve their education systems. The project, "By All Means: Redesigning Education to Restore Opportunity," will look at a host of community factors affecting children's lives instead of solely concentrating on what's going on inside the classroom.
Individual donations and foundations are supporting By All Means, which represents a departure from common education reform techniques that typically focus on improving teacher quality and other in-school factors.
"Schools alone, as currently constituted and as currently conceived, are an insufficient intervention to bring about the goal we're trying to achieve," said Paul Reville, founding director of HGSE's Education Redesign Lab, which is operating the project. "Schools alone can't do the job. If we're going to get all kids ready for success, it's going to take a broader community effort."
By All Means, which launched in February, will create a "children's cabinet" composed of school superintendents, community leaders and government representatives in six cities. Each group will work to achieve a specific childhood development goal with the help of a consultant sent by Harvard.
Leaders from all of the cities will meet several times over the next few years to share best practices, and Harvard professors will keep them in touch with experts.
"If we're going to get all kids ready for success, it's going to take a broader community effort."
Reville describes the six cities -- Oakland, California; Louisville, Kentucky; Providence, Rhode Island; and Salem, Somerville, and Newton in Massachusetts -- as laboratories that will test different methods of improving education.
"We don't expect them to transform the world of education and child development overnight, but they've agreed to make a strong run at it," he said.
Harvard will be tracking the cities' momentum and identifying potential barriers to their success. For example, if a city wants to put health clinics in low-income schools but Medicaid regulations pose a hurdle, "we'll identify those as an obstacle to progress and potential policy targets in education reform, beyond the usual boundaries of just thinking about what we do day-to-day in teaching and learning," Reville said.
"We're interested in bringing these external factors into play when we think about what does it take to create the condition that allows for all students -- and all means all -- to be successful," he added.
Louisville Mayor Greg Fischer is hoping to use the project to build on his city's already-ambitious education goals. In 2010, the city announced its "55,000 Degrees" initiative, which seeks to create 55,000 more college degrees in the city by 2020.
Fischer realized the city would have to create a broader support system for lifelong learning to reach this goal. In 2014, he came up with "Cradle to Career," a proposal that encompasses preschool through post-secondary education and workforce development.
"As we got into [the 55,000 Degrees initiative], questions started coming up. Why aren't more of our high school kids college-ready? On the output side, the ones who are graduating from college, are they ready for jobs? Why aren't more of our kids ready for kindergarten?" said Fischer.
"It's an enormous system," the mayor added. "What we hope for is to get [other city's and Harvard's] best practices, learn from that, and learn how to make it happen."