"Yes, You Can Make It In Fashion" is a HuffPost Style series that profiles men and women across every area of the fashion industry and explores how they rose to the top, how they thrive and practical advice they have for young people trying to break into their world.
Jennifer Hyman and Jennifer Fleiss share more than just a first name. They also share an alma mater (Harvard Business School), a company (Rent The Runway) and a drive to democratize the fashion industry.
The pair met at business school in 2008, founded a company
that rents out designer dresses
in 2009, and have raised over $125 million in venture capital for Rent The Runway.
We had the good fortune of chatting with the Jennifers, so we picked their brains on everything from what it took to get RTR off the ground, what advice they would give their younger selves, and how they dove head-first into the plus-size retail market. Here's what we learned:
On who should go to business school:
JF: I typically say, go to business school if you fall into one of two categories. One is if you want to change your career or something like that. Or maybe if you think you want to be an entrepreneur and you have skills to learn and you don't have your idea yet. Second is if you need a break. So I think a lot of people who work in finance, for example, they do investment banking for two or three years and they are going to go back into a senior role in investment banking, but they want some time to not be pulling all-nighters.
On making a serious case for a fun business idea:
JH: We were one of the first businesses at Harvard Business School that got funded while we were in school, so we were at the beginning of this new generation of people who specifically go to business school with the intention of being entrepreneurs. I did not go to school with that intention, it happened and we started working on something that we loved and it turned into an entrepreneurial venture. But at no point did I feel like anyone was taking us less seriously because it was fashion. Fashion is the third largest industry on earth. It's a 1.7 trillion dollar global industry and I think that once we put it into that context, of this is a business, everyone was taking 1.7 trillion dollars very seriously.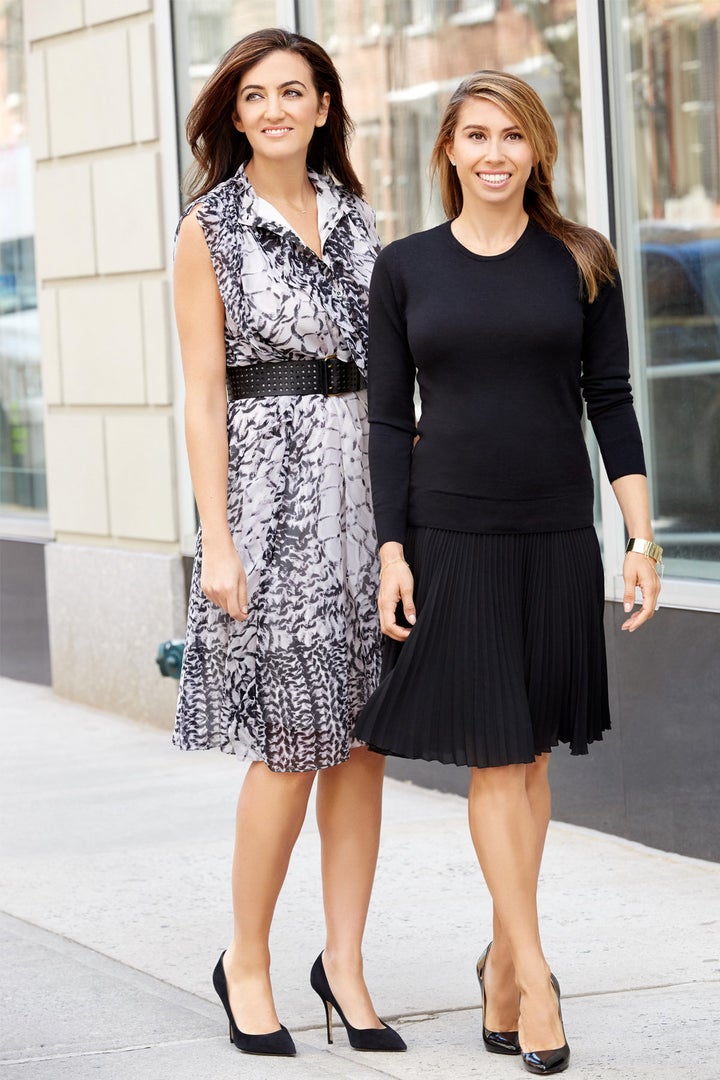 Jennifer Hyman, CEO & Co-Founder (left) and Jennifer Fleiss, Co-Founder, Head of Special Projects (right)
On how they welcome copy-cat companies:
JH: One of the biggest challenges we had with Rent The Runway is that we had to normalize the behavior of renting, in addition to promoting the brand Rent The Runway. So we had to create a category and promote us as the winner in that category. It's actually a lot easier to be the best in a category that already exists than it is to create the category and the rationale from the get-go. So we had to teach women that it was cool and smart to actually wear clothing that other women had worn before. The more people that enter into the rental space, the bigger [the market], and we welcome [that]. We believe that Rent The Runway is going to be the best choice of [all] the options because we have the widest selection, we have the most customer reviews. In some sense, I believe that Coke wouldn't be Coke unless Pepsi existed. So we don't have a Pepsi yet in the rental market, [but] we welcome other people to join the rodeo.
On advice they would give to their younger selves:
JF: I wish that I had learned to code or have technology or engineering be a bigger part my education.
JH: I was going to say the exact same thing -- learn to code. I think if you're going to create or learn to build anything at this point, it's going to be through coding, so not knowing how to build something yourself puts you at an immediate disadvantage.
On the one thing all future entrepreneurs need to hear:
JH: I think that entrepreneurship has become so sexy and glamorous that it has become misguided. You have people who are raising their hands saying, 'I want to be an entrepreneur,' as opposed to being passionate about an actual idea. That's where you're setting yourself up for failure, when all you want to do is start a company, but you haven't found the idea that's actually going to change the world.
JF: One of our guiding principals in entrepreneurship is always listen to your
customers, and whenever we are talking to aspiring entrepreneurs we always say, 'Make sure you go to the customer first.' Don't write a business plan -- test your concept with a customer. And even still, as our business evolves, we create channels to listen to our customer.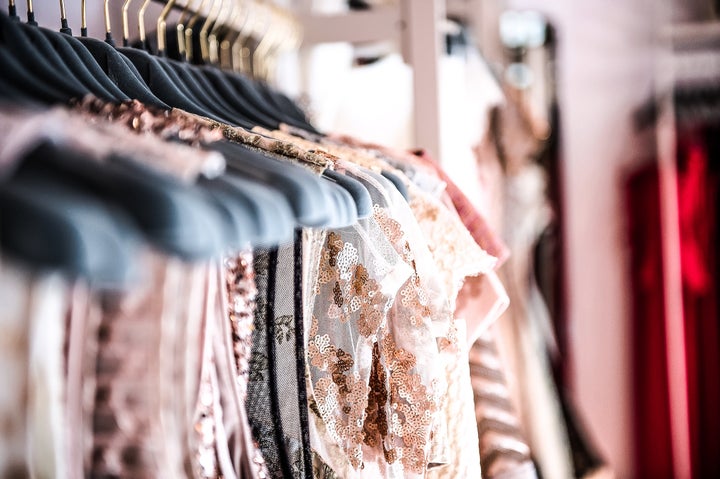 On why they expanded into the plus-size market before many other companies:
JH: I would say that the predecessor to us launching into the plus-size market was a product we launched in 2012 called Our Runway, where the major component was allowing our customers to post photo reviews of themselves after their rental experience that detailed their night of celebration as well as how the dress fit. What we saw was that we had hundred of thousands of people uploading photos on Rent The Runway and we saw that the main tenet behind our brand was one of celebration. And then we were like, if our brand is about women who are happy and out celebrating their lives, then why is it limited to women who are size zero to 12? If we were out democratize the fashion industry, we weren't being authentic to ourselves if we weren't doing that in one half of the market.
JF: With plus-size, through our customer service team, there were so many women who would reach out and contact us and we weren't meeting their needs. And we would learn from them that designer brands just don't even cut in their sizes -- [they couldn't] find high-quality designer products in a way that [they] want and so we found there was a real hole in the market and a real opportunity. I think what we have done in the plus-size space is not just service the demand, but create all these additional opportunities for these women because we've gone to all these designers and said, you don't currently cut in a size 20, but we're going to buy enough quantity that you should.
On what it's like being a female CEO:
JH: We have raised $126 million from the most sophisticated inventors in the world, and when you're raising that money in a market where [the male investors] are not the end consumer, you have to both show and tell. They need to understand who is the customer? Why is this emotionally resonant to her? How is this going to change the way she consumes? It doesn't make logical sense to a lot of male investors that the average woman buys 64 new articles of clothing per year in the United States -- that just seems like an extremely high quantity and rationally, why do you need that every single year? We now have a company [with] 850 people. There are not a lot of women who are both founders and CEOs of companies that have grown to the level that Rent The Runway has, and I think that we all have to usher in a new model of what it means to be a leader. There are qualities of being a woman that sometimes actually conflict with your expectations of what a CEO does and some of that is our own biases that we have about how women are supposed to act versus how men are supposed to act. I think that our goal is to have as many women go and found their own companies and become entrepreneurs, and the only way that is going to work is if all of us are more accepting of a diversity of leadership and a diversity of leadership styles at the top.
This interview has been edited and condensed for clarity.
Also on HuffPost: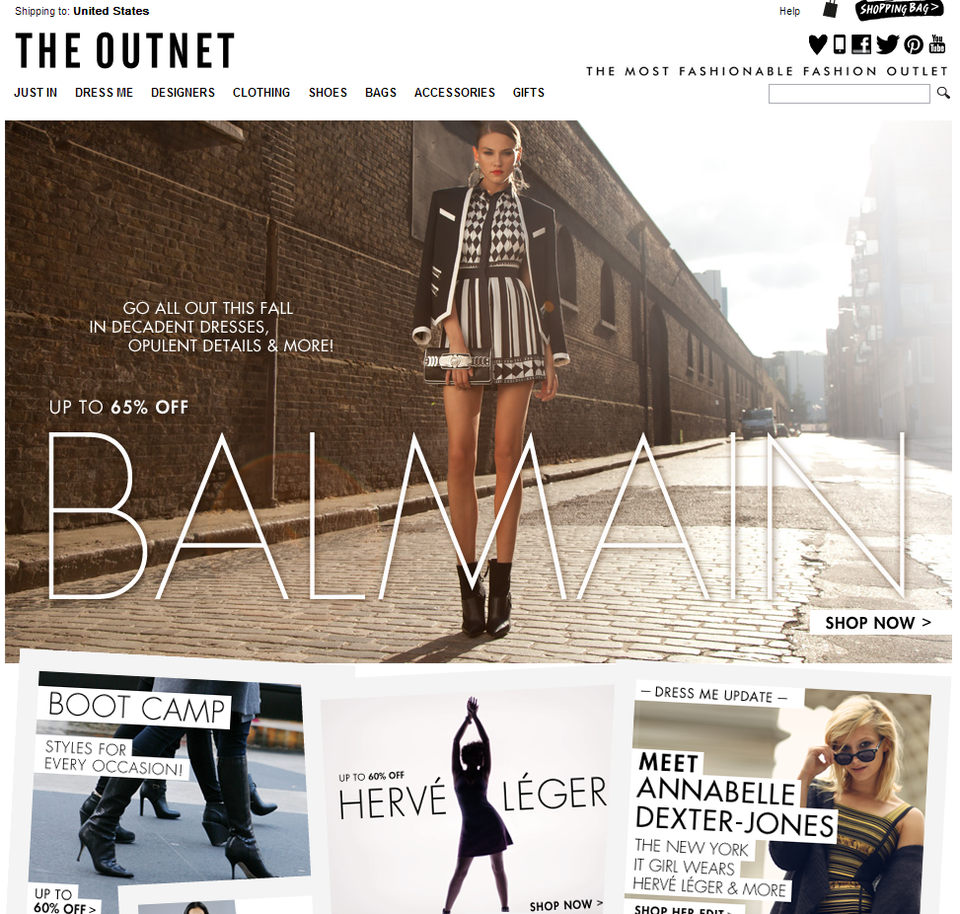 Our Favorite Online Shopping Sites